Past challenges can be a hindrance to moving forward. Using the free General Educational Development (GED) and High School Equivalency Test (HiSET) classes offered at MDHA's Envision Center as a steppingstone, Tihisha is passing tests of persistence with flying colors.
"Additional schooling is a goal I've had since high school," she said.
When Tihisha left high school, it was unclear whether she qualified to receive a high school diploma.
"School was everything to me," she said. "But my mother was a working single parent and I never felt like I had the help I needed growing up."
Despite her disappointment, Tihisha refused to dwell on the past or give up.
"I like to keep moving forward," she said.
In late 2019, Tihisha felt unsure of how to get the support she needed to move to the next chapter. So, she went to the Napier Place leasing office to see what services may be available.
"She walked in and said, 'I just need some help!'" recalls MDHA Envision Center Senior Navigator Sheronda Wilson, who was an MDHA social services coordinator at Napier Place at the time. "I told her to sit on down!"
Wilson talked with Tihisha about her long-term goals – especially in regards to education and taking the GED exam – and helped her establish a plan to reach specific milestones.
Wilson told Tihisha about the free GED/HiSET classes that MDHA would be offering at the Envision Center in partnership with Workforce Essentials. Tihisha felt encouraged after meeting with Wilson.
"When I met Ms. Sheronda, I knew she was a person I could talk to," Tihisha said.
Tihisha became one of the first clients that enrolled in services at the Envision Center when it opened early the following year. Shortly after opening, the COVID-19 pandemic required all classes at the Envision Center enter a virtual format. While this may have been a setback for some students, Tihisha took this in stride, borrowing a laptop through the Envision Center so she could continue to prepare for the GED exam.
"In person, I'm a little shy," Tihisha said. "I liked being able to pursue my goals from a space that I'm comfortable in."
While participating in the classes virtually was beneficial for Tihisha, it was not without its challenges. In addition to her studies, Tihisha was navigating helping her two children learn virtually from home due to school closures during the COVID-19 pandemic. But, Tihisha was motivated to continue.
"I would pray and sit in a quiet spot for a little bit when I was overwhelmed," she said. "Then, I would keep going."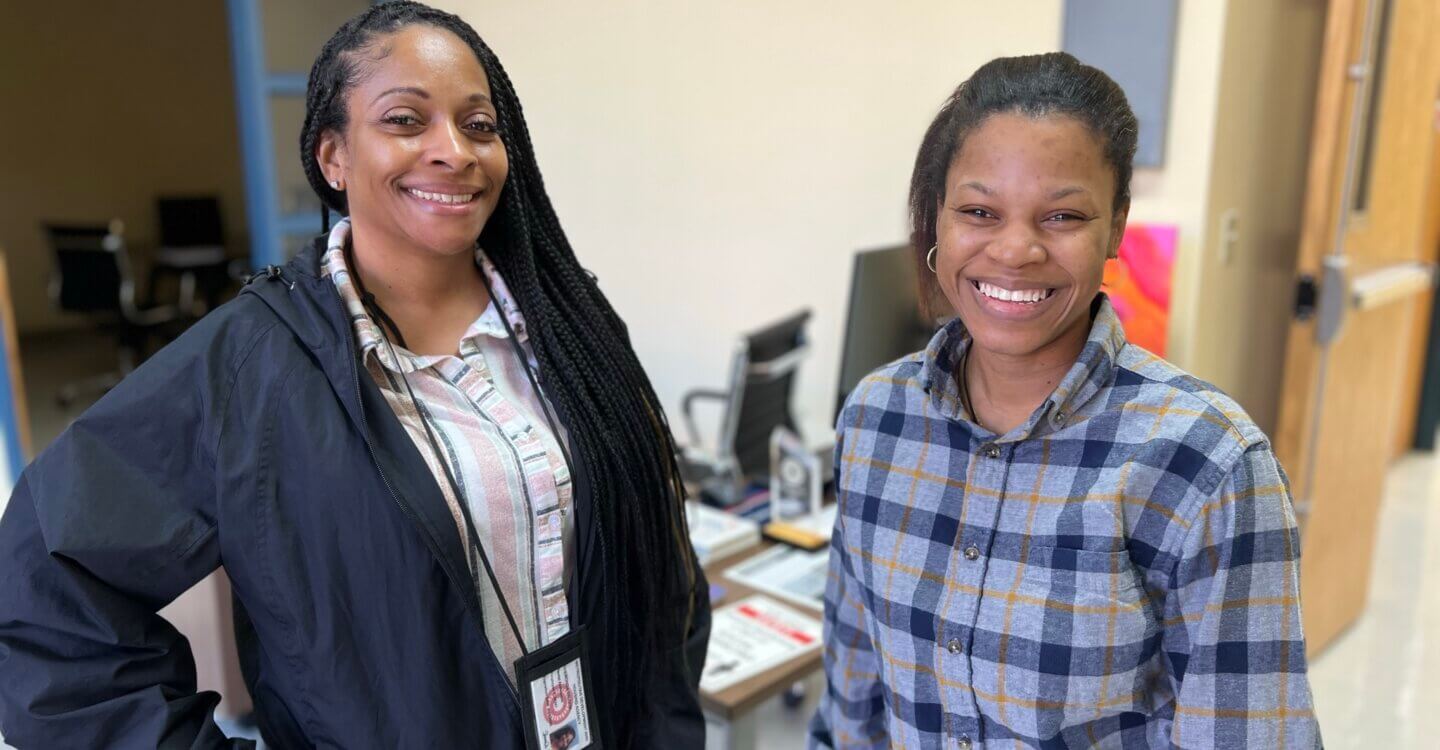 As she continues to study for the GED exam, Tihisha's persistence is key to her progress—not only in her educational pursuits, but personal, as well. The first two times Tihisha took the driver's test, she failed, but she refused to give up. Fortunately, she passed the test on the third try and was able to receive her driver's license, which has allowed her to obtain safe and reliable transportation. Recently, she's been helping her son prepare for his driver's test.
"He's still trying," Tihisha said. "I'm not going to let him stop."
Tihisha was also offered the opportunity to enroll in the health information management program at Tennessee State University while she works to obtain her GED. She is scheduled to graduate in 2026.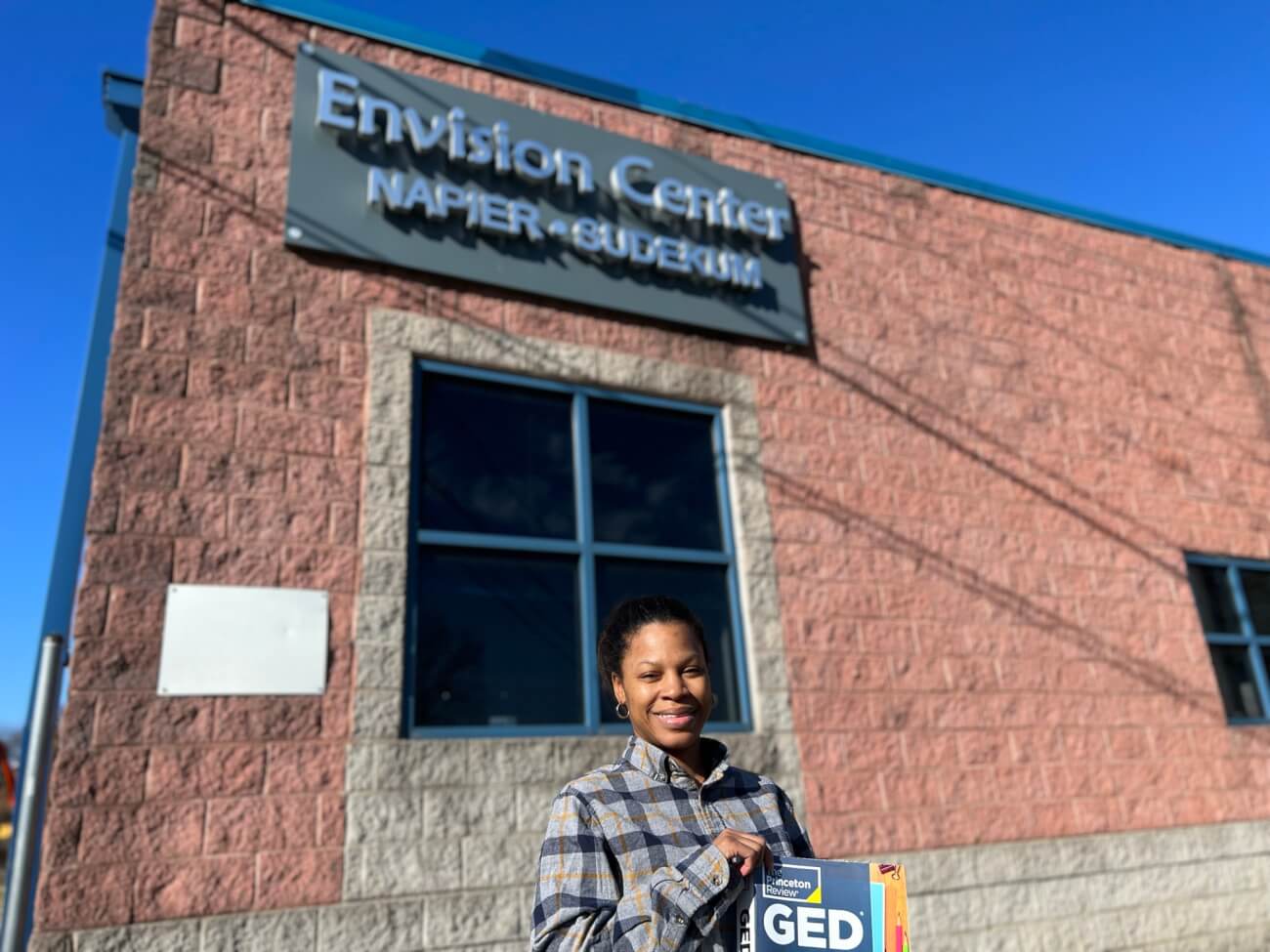 "I like helping people," Tihisha said. "That's why I was interested in pursuing a degree in the medical field."
Wilson is proud of the progress Tihisha has made.
"Each step counts," Wilson said. "Tihisha is sticking by everything she said she wanted to do and breaking down barriers to becoming self-sufficient."
Tihisha encourages those who are considering taking the next step to keep moving forward.
"Don't give up, no matter how you feel," she said. "Keep pushing!"