From being a mother to working in health care, Roshea's life has centered around others and meeting their needs. Now that her children are grown and she has completed her tenure in MDHA's Family Self-Sufficiency program, Roshea has been prioritizing her goals while helping others realize their self-care routines – and, she's nailing it.
"Society is getting back to a place where self-care is encouraged as part of one's well-being," she said. "We have so many daily responsibilities, and I think it's important for me to be able to help others find time for themselves."
Roshea has been a licensed nail technician for more than two decades. When she first received her certification in the early 2000s, she tried to launch her career working at other salons. But, she says she never quite felt like she found her footing.
"My schedule didn't pick up, and I didn't have set clientele," Roshea recalled. "Then, 9/11 hit, and that just threw a wrench in everything."
Roshea turned her full attention to parenting and other work. Then, she learned about MDHA's FSS program from one of her neighbors at MDHA's Parkway Terrace. Through the program, participants can initiate a goal-oriented plan and establish an interest-bearing escrow account. Roshea went to MDHA Social Services Coordinator Deborah Prowell to enroll in the program in 2018.
"I wish I had heard about it sooner," she said. "I talked to Ms. Prowell right away and asked her to sign me up!"
Roshea's goal was homeownership. Once she enrolled in the program, she attended classes where she learned important skills about raising her credit score, managing finances and becoming a homeowner. She also began working full-time at a clinic, so her escrow account began to see considerable growth.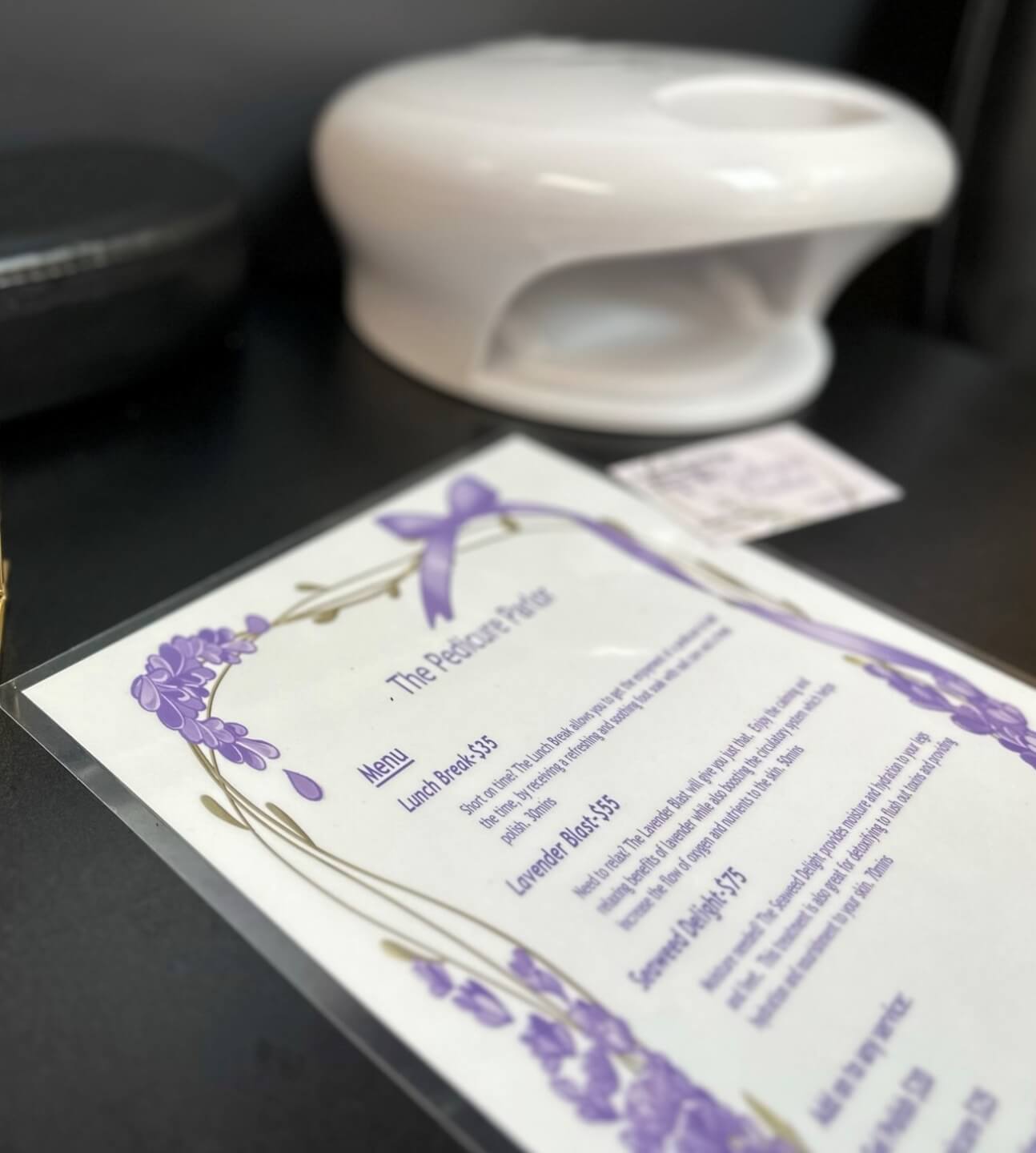 As it came time for her to graduate from the FSS program once her escrow account was fully vested, Roshea's situation – and long-term goals – had shifted.
"Raising my kids was the centerpiece to my life, but now they're grown," she said. "It was an adjustment at first, but then I had a lightbulb moment where I realized I was free to pursue my dreams, whatever they looked like," she said.
Business ownership was not a priority for Roshea when she first received her license. But, after years of working for others in their salons and learning important finance skills and networking through the FSS program, she wanted the opportunity to run a salon her way – and the escrow account was key to her getting off on the right foot. Moreover, Roshea sees the salon as a steppingstone to her dream of owning a home.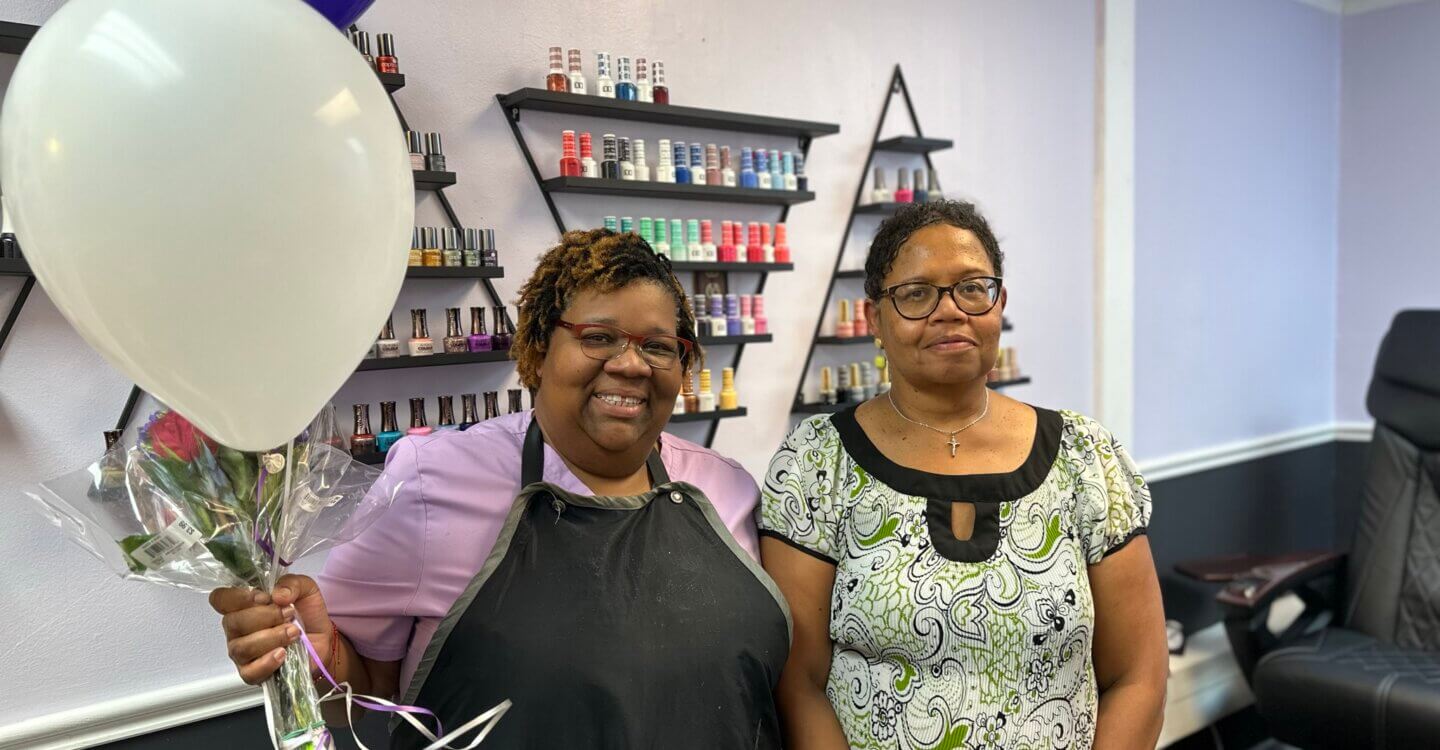 "I explained to Ms. Prowell that my ultimate goal is still homeownership, and the added revenue from my business will help me get there," she said. "Ms. Prowell was very supportive and helped make sure I was connected to the right people at the right time to make my dream a reality."
Prowell knew that owning a business had been on Roshea's mind and believed that she would be motivated to build on her business to reach homeownership.
"I knew Roshea to be self-motivated and a go-getter," Prowell said. "Based on her work history and dedication, I believed she would achieve her goals."
In anticipation of her escrow funds becoming available, Roshea secured a location for her salon on Jefferson Street. Once she officially graduated from the FSS program in April, Roshea opened her business – named the Pedicure Parlor.
Now that she's got her foot in the door, Roshea has taken the next step to creating an online presence for the Pedicure Parlor, establishing relationships with other businesses in the community and building up clientele. She is particularly attentive to the atmosphere in her salon, where she is adept at meeting her clients where they – and their feet – are.
"I create a spa-like atmosphere for each client when they arrive, and if I hear them snoring, I know I'm doing my job well!" Roshea said. "Your feet are your foundation, so taking care of them will have a positive impact on your whole body."
To help her reach her ultimate goal of homeownership, Roshea continues to work full-time in a hospital, as well as manage her business. Since she juggles both jobs simultaneously, she says self-care looks a bit different for her.
"It may sound strange, but for me, self-care is taking care of other people," she said. "Every now and then, I'll get a massage, and, of course, I'll give myself pedicures."
For those just dipping their toes in the waters of reaching their goals, Roshea recommends they stay the course and set one foot in front of the other.
"Stay focused, and have those talks with yourself about where you are and where you want to be," she said. "Once you have your mind set, don't get distracted from reaching your goals, and everything will work itself out."