A lifelong learner, Agnes has regularly sought out informational opportunities that will help her meet her goals. Not only has she excelled in programs offered through MDHA, but she is now using her skills and expertise to help her community members find success.
Agnes is a Nashville native who graduated from Pearl High School. She went on to earn a bachelor's degree in business education from Tennessee State University and a master's degree in student personnel services from the University of Northern Iowa. She became a homeowner – twice – but her circumstances changed.
"Even with the totality of my social, educational, entrepreneurial and economic pursuits, unexpected challenges drastically disrupted and altered my captured landscape, especially the homeownership piece," she said.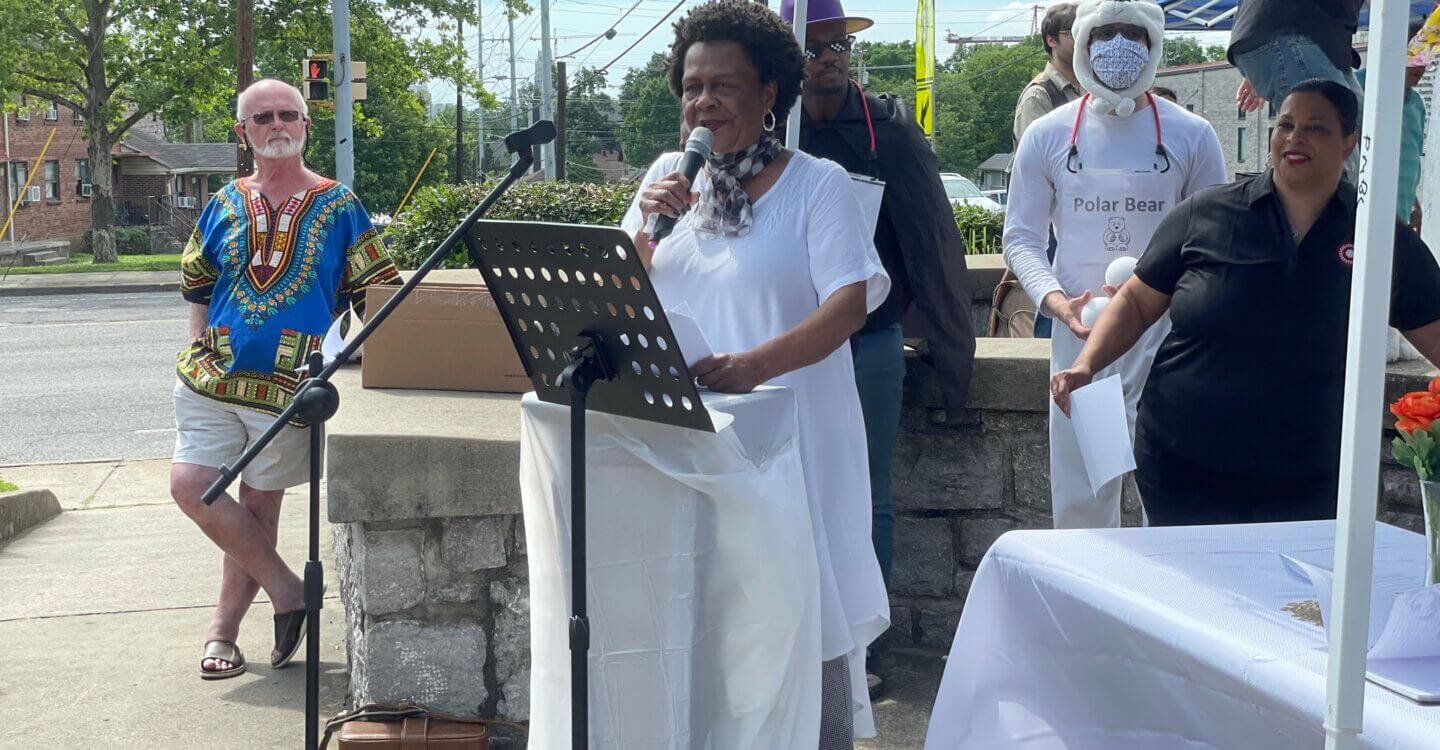 In 2012, Agnes moved into MDHA's Gernert Studio Apartments, an elderly and disabled property that serves individuals ages 62 and older and persons who have a disability. She led the property's Resident Association as president from 2014 to 2019, partnering with MDHA staff and other organizations to bring services and resources to her neighbors.
"Not one collaborative partnership was in competition with another, thereby residents were the winners," Agnes recalled. "Milestones were accomplished because of intense, meaningful collaboration, and the residents were the beneficiaries."
While working closely with Agnes on events and activities for residents, MDHA Community Engagement Manager Janet King learned of Agnes' goal to become a homeowner again. She encouraged Agnes to enroll in the Financial Freedom workshop, which is offered through MDHA's Envision Center. Following completion of the Workshop, participants are able to enroll in the Homebuyer's Club, which further assists participants in their journey toward homeownership. Agnes thought the workshop would be a great fit for her, so she joined as a participant in 2021.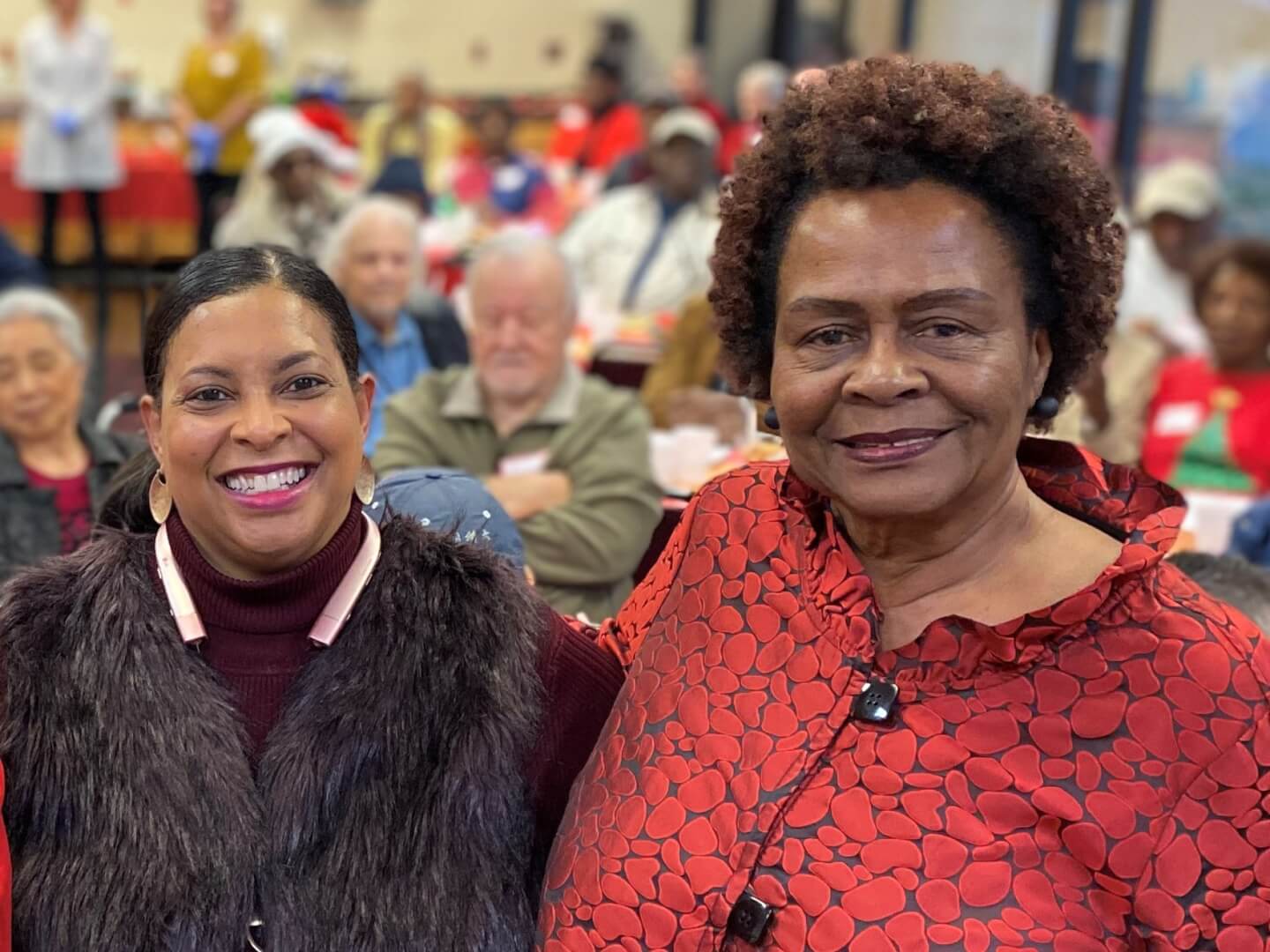 "I knew Agnes had a long-term goal to become a homeowner again and that she is eager to learn new skills to help her achieve her dream," King said. "She blossomed in the class as she acquired new tools."
MDHA Envision Community Partnership Manager Lisa Booker helps facilitate the Financial Freedom Workshop and Homebuyer's Club alongside partners. She was impacted by Agnes' engagement in the Financial Freedom Workshop and how her contributions encouraged other attendees to be active participants in the program.
"Agnes is goal-oriented in everything she does," Booker said. "She provides a vision that empowers those around her, and she asks questions that lead to further discussions that are invaluable and really enhance the class."
Agnes' success in the Financial Freedom Workshop can be seen in her rising credit score, which skyrocketed from 520 to 720 by the time she completed the class – a whopping 200 points!
"In the Financial Freedom Workshop, I came to more fully understand the theory and practicality behind the value of a good credit score," she said.
In the Homebuyer's Club, Agnes and her classmates went on to learn about a range of topics related to homeownership, including types of properties, financing options and home maintenance. Booker appreciated the valuable insight Agnes shared from her personal experience as a previous homeowner.
"Whatever lesson that we were teaching, Agnes always had additional information that she could provide," Booker recalled. "She had been through the process before as both a homebuyer and a homeowner and was able to help communicate to other participants what to expect so they would not be blindsided."
While Agnes is knowledgeable about the homebuying and homeowning process, she still felt like she was able to glean helpful information through the program.
"When I finished the classes, I was an educated consumer ready and excited again about becoming a homeowner," she said. "I am on a path to homeownership, again."
Not only did Agnes find success through MDHA's programs, but she's helping other MDHA residents do the same. In fall 2022, she joined the Envision Center as the MDHA resident services support representative. In this role, she works with other Envision Center staff to connect residents with services they need. She also provides hands-on support during classes, such as the Senior Tech Academy, a program offered by MDHA and partners that provides participants ages 60 and older with valuable digital literacy skills and a free tablet.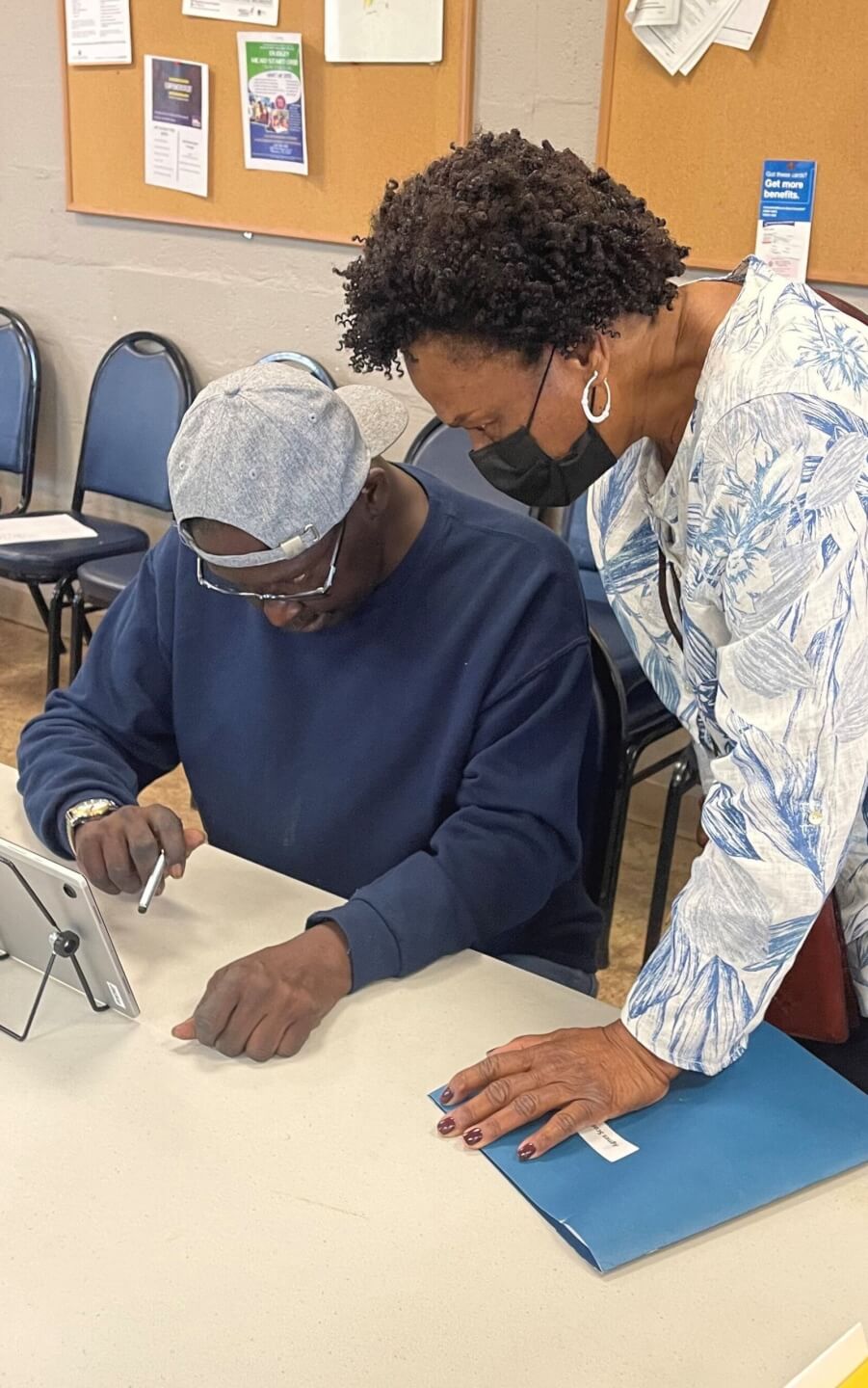 According to MDHA staff who work closely with Agnes, regardless of the age or skill level of the class, participants are positively influenced by her enthusiasm for acquiring additional knowledge.
"She's one of those people who is eager to share the tools she's benefitted from," King said. "Because of that, residents of all ages see her as a leader and an example to follow."
Agnes says she experienced a significant feeling of accomplishment once she graduated from the Financial Freedom Workshop and Homebuyer's Club, and she wants other residents participating in MDHA programs to feel that same satisfaction.
"I feel empowered and extremely proud of myself for doing the hard work," she said. "There were challenges, like looking at my expenses versus my income. But after I made a budget and stuck to it, I knew I was on my way to reaching my goals."
Agnes encourages those who are in the initial stages of pursuing their goals to not let their fears or insecurities prevent them from taking the first step.
"Sometimes we are our own worst enemy," she said. "Set small goals first, then identify the tools that are available to you to tackle the larger, futuristic goals."