The Second Avenue streetscape renderings for the north block and south block have been completed. Initial site work begins today on the north block between Church Street and Union Street with construction starting later this month.
Construction on the north block has a projected schedule of 12 months. All buildings and businesses will remain open with pedestrian access along Second Avenue. Traffic changes with vehicle lane closures on the north block are scheduled to be implemented this month.
The streetscape renderings feature a variety of tree species, planters, Dark Sky approved streetlights, designated mid-block crossings and shared loading zones while maintaining two vehicular lanes. The designs also feature wider sidewalks with brick pavers, which will accommodate outdoor dining for the many restaurants along the south and middle blocks.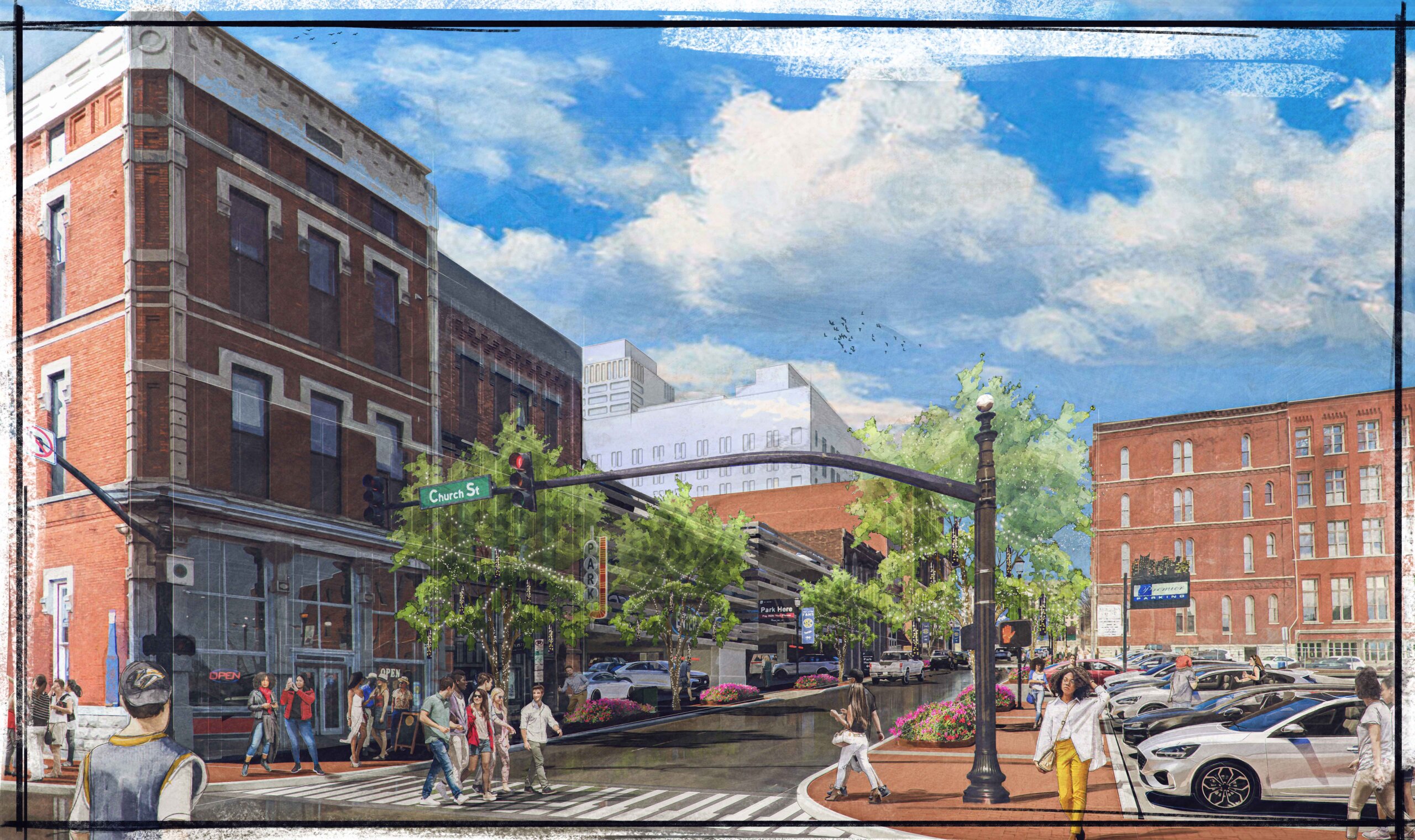 Many of these design elements were recommendations from stakeholders, advisors, the Urban Land Institute Advisory Services Panel and attendees shared during the various community engagement events. Collectively, they recommended designating more pedestrian space, maintaining the historic charm of Second Avenue, creating outdoor dining, facilitating inviting spaces for locals as well as tourists and activation opportunities. Their feedback helped shape the rebuilding designs for the Second Avenue streetscape.
The middle block of Second Avenue between Commerce Street and Church Street is the most heavily damaged zone. The renderings for the middle block are expected to be complete later this year.
The majority of funding for work related to the Second Avenue Rebuild so far has come from the Metropolitan Government of Nashville and Davidson County via capital spending plan funds thanks to Mayor John Cooper and Metro Council.
Reeves Young was selected as construction manager at risk via a Request for Qualification/Proposals solicited by MDHA. The committee that made the selection consisted of representatives from MDHA, Nashville Department of Transportation & Multimodal Infrastructure and the Metro Planning Department. The latest renderings were completed in collaboration with Kimley Horn and ESa.