Brandon Hill's journey to success is #goals – literally! As someone who has fond memories of neighbors and organizations impacting him positively throughout his childhood, it's no wonder that he strives to do everything he can to help the community score big.
"I get to continue to do what I'm passionate about – serving the communities I came from," he said.
Hill spent many years of his childhood in East Nashville at CWA Plaza Apartments, which has been owned and managed by MDHA since 2014. He recalls positive experiences with neighbors throughout his community, such as his babysitter Ms. Betsy who lived in neighboring Cayce Place.
"She was one of the most supportive adults in my life," Hill remembers.
Hill's family moved to another part of East Nashville when he was 10 years old, but he stayed involved with the community, attending local schools and spending time at the Kirkpatrick Community Center, which is located adjacent to Cayce Place.
"I remember great things and many positives growing up in that community," he said.
When Hill was in high school, his family moved to Antioch, but it wasn't long before his skills and knowledge about the community were recruited to support young people growing up in the same neighborhood he did. As he was preparing for his freshman year at Tennessee State University intending to major in business, the Martha O'Bryan Center, which is located in the Cayce Place community, offered him a part-time position in the recreation center.
"They knew I was from the neighborhood and thought I could be a positive influence for the kids who came to the Martha O'Bryan Center," Hill said. "I fell in love with community work, and I've never looked back."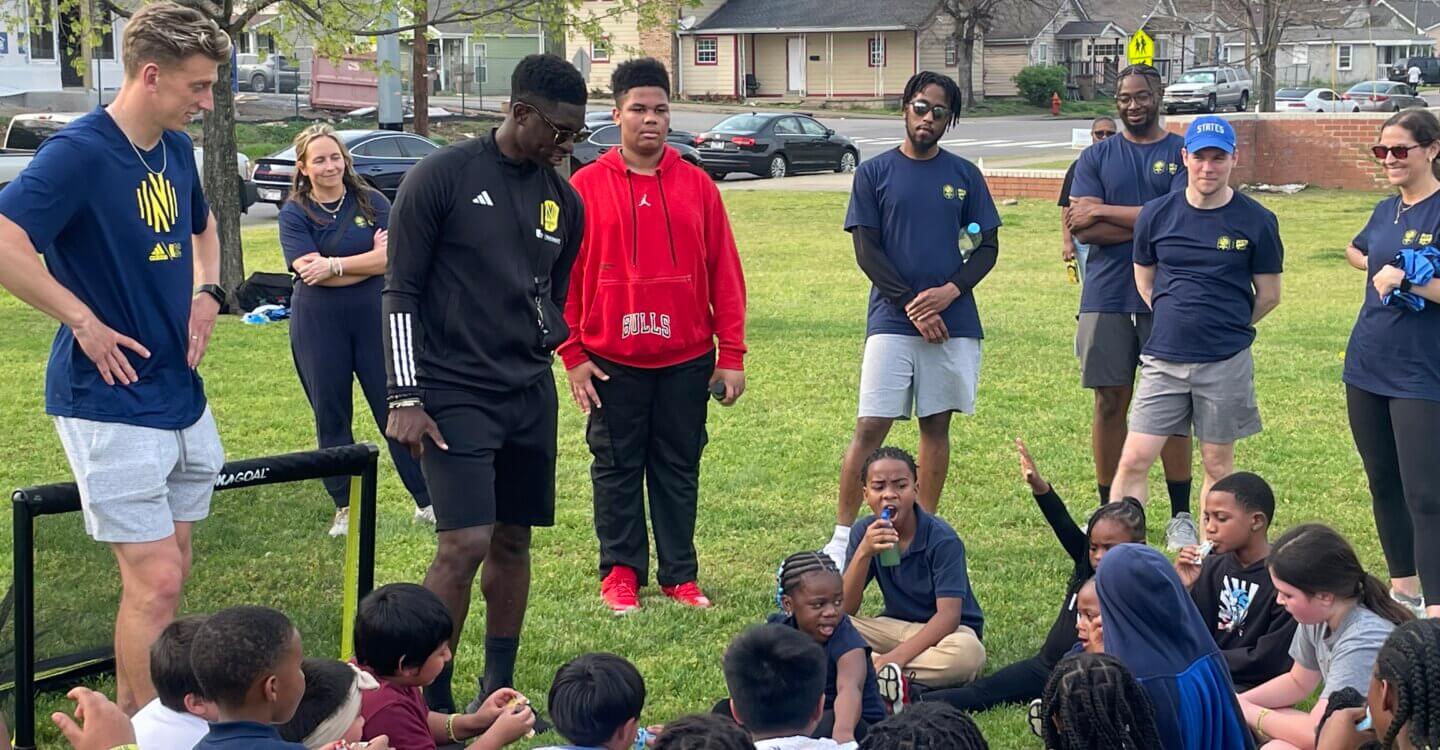 His time at the Martha O'Bryan Center inspired him to change his major to education. After graduating, he earned a master's degree in community development and action at Vanderbilt University. He continued to build upon his education and experience through community engagement roles with Vanderbilt University and the Oasis Center. He was also director of the Mayor's Youth Council and mediator for Nashville Conflict Resolution Center.
"It all started from my lived experience growing up at CWA Plaza Apartments to working in the neighborhood where I grew up and expanding those efforts to the greater nonprofit sector helping to make a difference in Nashville," Hill said. "Those efforts still inform my work today with the Nashville Soccer Club."
Hill was offered the role of head of community engagement with the Nashville Soccer Club in 2019. In this role, he facilitates outreach efforts on behalf of the team while also collaborating with nonprofit partners to bring resources into communities. In 2022, he helped facilitate a partnership with MDHA to hold job fairs to ensure residents had access to employment opportunities at Geodis Park. In addition, MDHA Summer Youth Camp Series participants were invited by NSC to be the Section 615 guests at the July 13, 2022, game. The youth from MDHA properties had a great time and were recognized on the field during the pre-game show. This spring, he arranged for NSC players to host grassroots soccer camps for children in neighborhoods twice a week throughout Nashville, including many MDHA communities.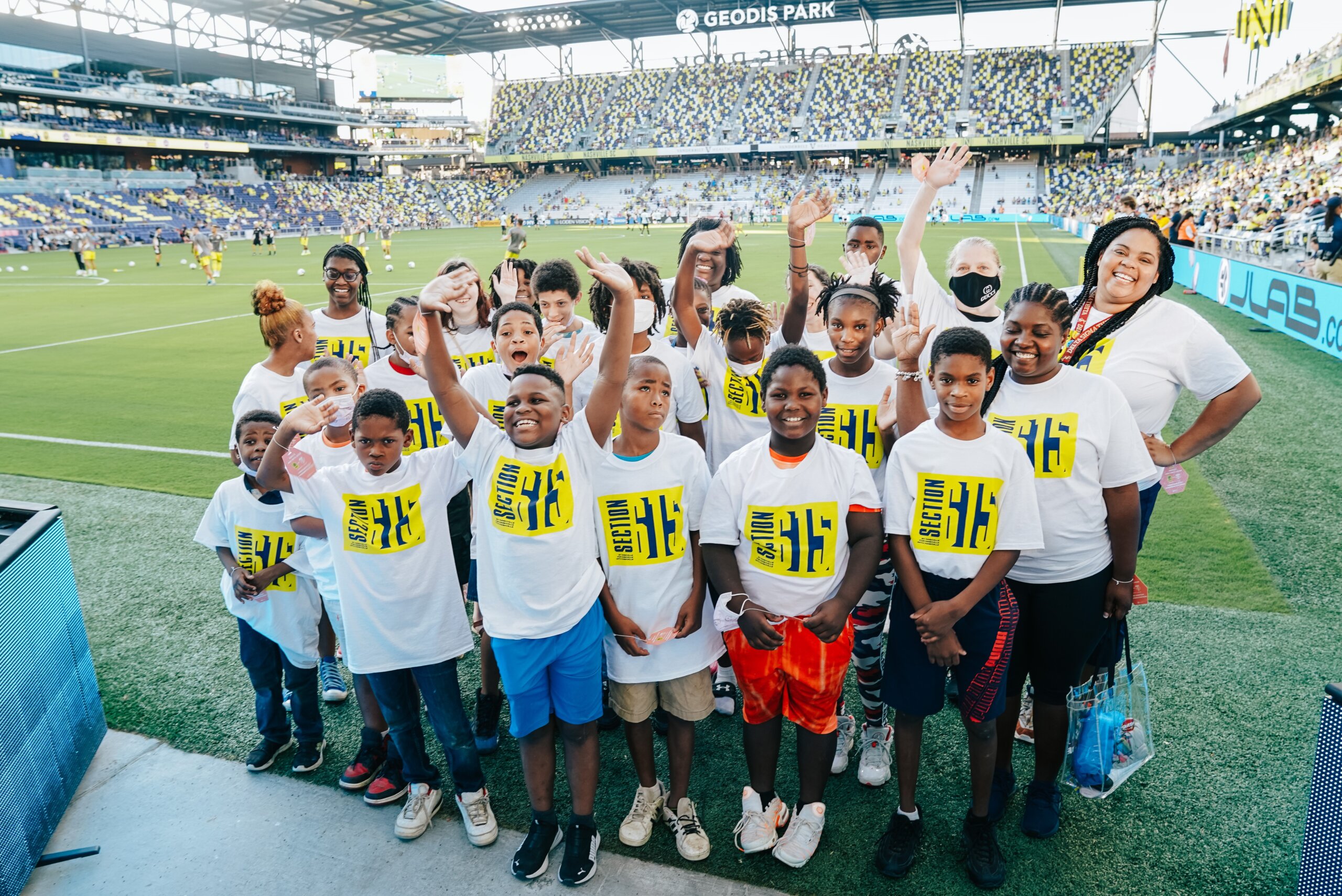 "Soccer is a sport that is rooted in the idea of the community coming together," Hill said. "It can help drive the community work that is so important."
Hill recognizes that like soccer, success is a team effort, and hopes that NSC, nonprofits and other organizations will continue to step up and find creative ways to serve Nashvillians.
"Nashville is a highly collaborative city where people are eager to work together to make the city better for everyone," he said. "We are a community full of people who want to help."
Hill encourages those on their journey to success to seek out and engage with opportunities they are offered.
"You don't have to muster superhero-level efforts to accomplish your goals by yourself," he said. "I don't know where I would be if someone didn't take a chance on me."