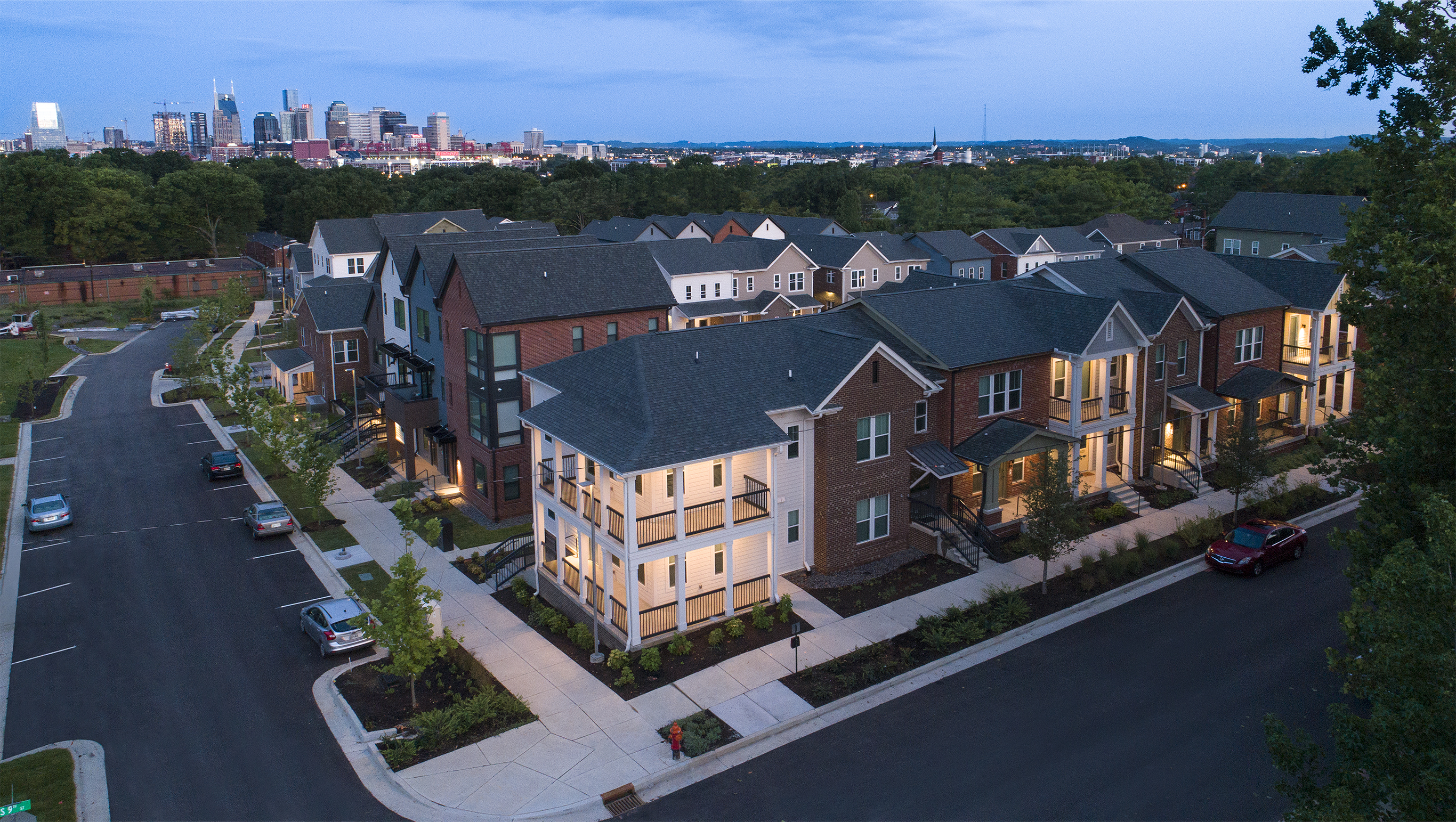 The Metropolitan Development and Housing Agency's (MDHA) Kirkpatrick Park Apartments opened its doors last year to 94 families of all incomes. This year, the mixed-income residential development, designed by Smith Gee Studio, has received three awards for its innovative approach to mixed-income, as well as design.
During the 2020 Urban Land Institute (ULI) Nashville Excellence in Development Awards virtual gala on Sept. 29, Kirkpatrick Park Apartments received one of the Excellence in Development Awards. The development also received the People's Choice Award, which was voted on via text during the live virtual gala.
On July 31, the Southeast Building Conference announced the 41st Annual Aurora Award winners via email, and Kirkpatrick Park Apartments was named the Grand Aurora Winner in the Best Multifamily Housing Community Up to Four Stories – For Rent category.
Kirkpatrick Park Apartments features market-rate amenities, enhanced security features and a pocket park. It is the second new residential construction and the first mixed-income development of Envision Cayce, a plan to transform MDHA's largest subsidized housing development. A mixed-use, mixed-income community, the Envision Cayce Master Plan calls for 2,390 apartments and ensures a one-for-one replacement of all existing subsidized/affordable units while adding new affordable, workforce and market-rate housing. The Plan also calls for several acres of active green space and amenities that the community desired such as a school, grocery and retailers.
"Our goal is to create more than housing. It's to strengthen the community, and that starts with our current residents," said MDHA Executive Director Jim Harbison. "During my seven years at MDHA, there has been no greater joy than witnessing the first Cayce Place residents make the move into their new homes at Kirkpatrick Park Apartments."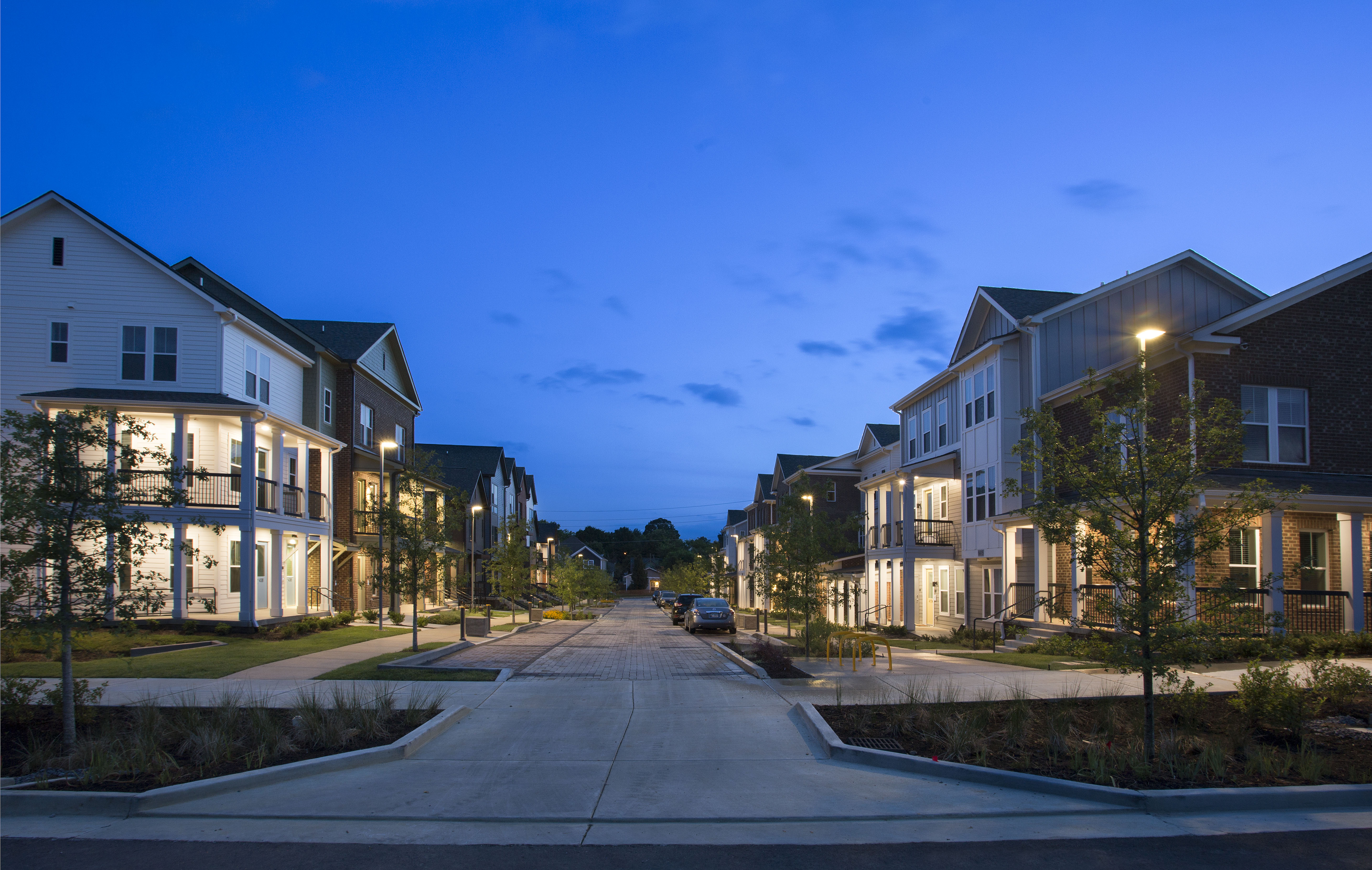 Smith Gee Studio helped oversee the Envision Cayce community planning process, served as the architect for Kirkpatrick Park Apartments and entered the development for consideration to ULI Nashville and the Southeast Building Conference's design contests.
"Kirkpatrick Park Apartments demonstrates how the transformation of outdated subsidized housing into high-quality mixed-income communities can work," said Smith Gee Studio Principal and Architect Hunter Gee. "As an East Nashville resident, I am proud to have been a part of the Envision Cayce Plan and design the first phase of mixed-income housing right here in my community. Kirkpatrick Park illustrates how transforming public housing properties is our best opportunity to make a dent in Nashville's affordable and workforce housing crisis."
For more information on Envision Cayce, click here.