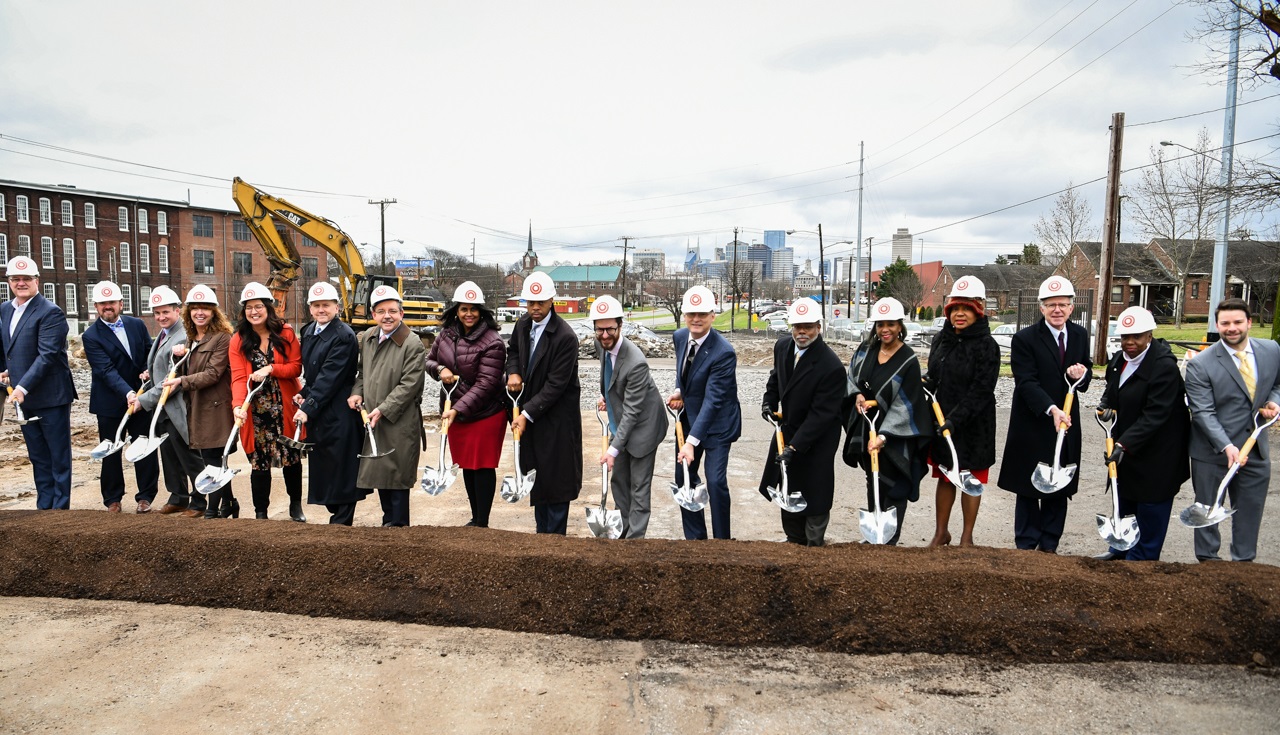 Mayor John Cooper, the U.S. Department of Housing and Urban Development (HUD) Tennessee Housing Development Agency (THDA) and several elected officials joined the Metropolitan Development and Housing Agency (MDHA) and its Board of Commissioners, represented by Board Chair Bill Purcell, former Nashville Mayor, for the groundbreaking of Randee Rogers Apartments, a 100-unit mixed-income development.
"We need more mixed- and affordable-income housing investment throughout Nashville for our working families and to help provide stability for our children," said Mayor Cooper. "I remain committed to keeping affordable housing at the center of everything we do in my administration and finding better and more sustainable funding sources that will increase the number of these units in our local market."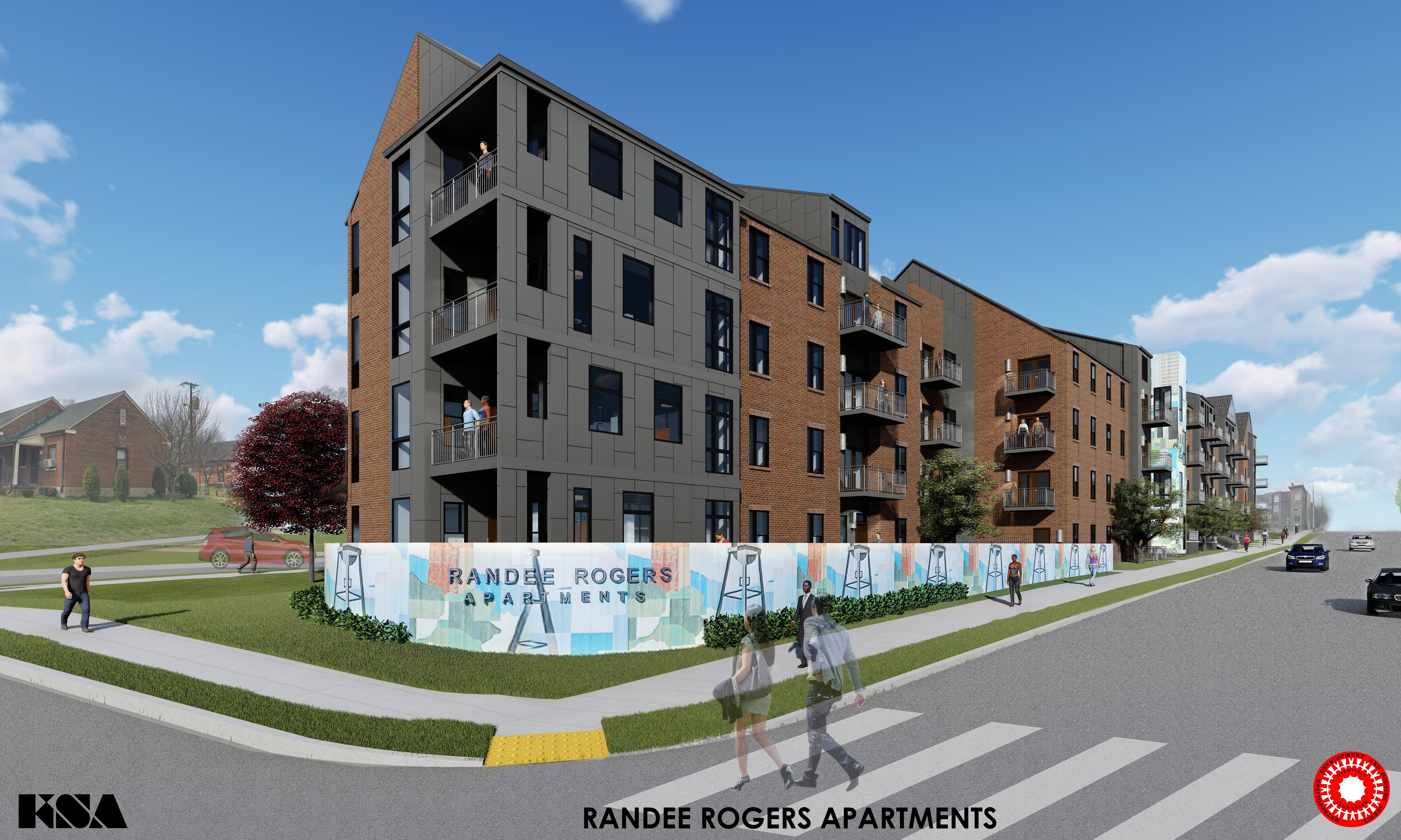 Randee Rogers Apartments will feature 50 new HUD subsidized/affordable, 25 workforce and 25 market-rate apartments, consisting of one-, two- and three-bedrooms.
"One of the things that's most exciting to me about today is that in partnering with MDHA, this is the second time in District 19 that I've been part of a groundbreaking for what is a groundbreaking concept in Nashville – and that is mixed-income housing," said District 19 Councilman Freddie O'Connell.
Located at 1419 Rosa L. Parks Blvd. in the Germantown community, the new development will feature market-rate amenities such as an exercise room, community room with computer access, balconies or patios and secured parking. In addition to a grocery store next door and a bus stop at the corner of the property, Randee Rogers Apartments will be within walking distance to many restaurants, Nashville Farmers' Market, Bicentennial Mall, the Tennessee State Museum, First Tennessee Park and downtown Nashville.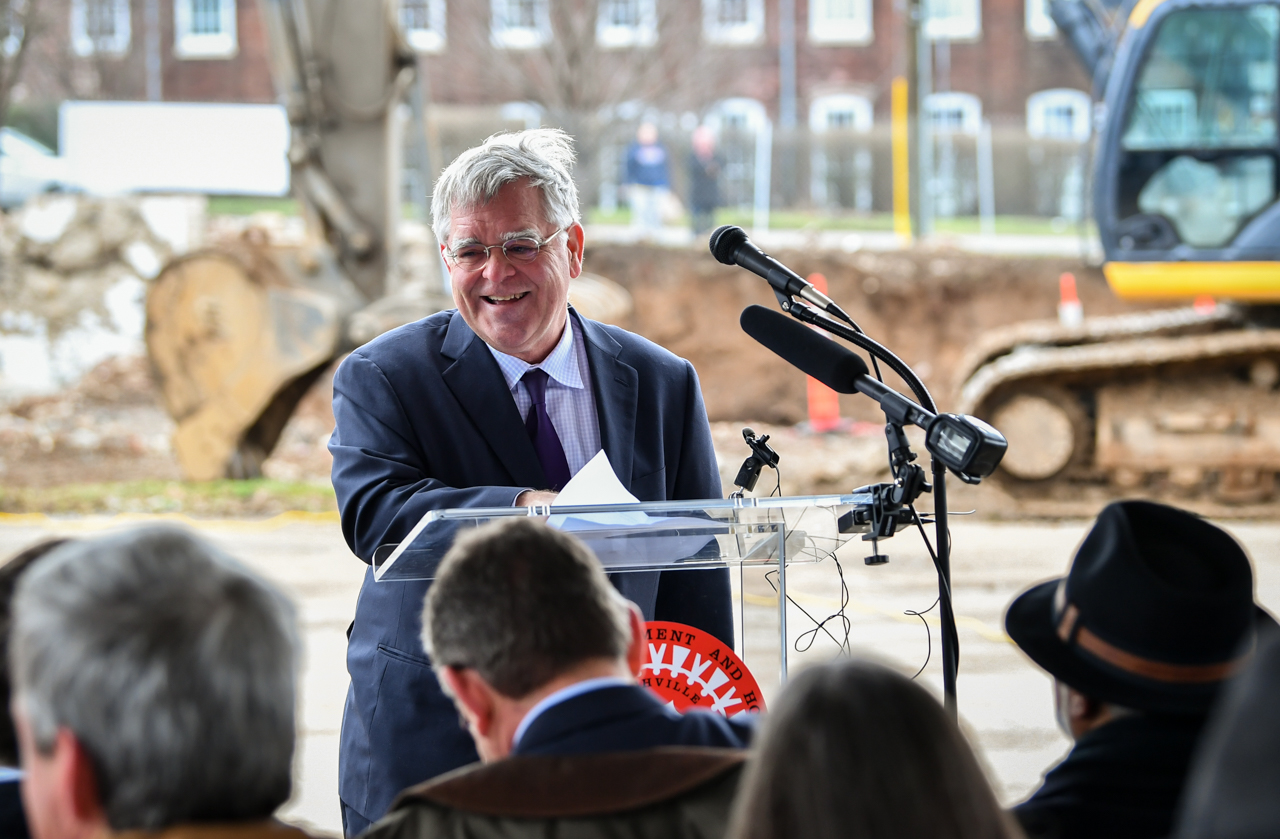 Randee Rogers Apartments is made possible thanks to a unique public/private partnership involving Metro, HUD, THDA, Boston Capital Corporation, Chase and MDHA.
"THDA is proud to partner with MDHA on this initiative to create more affordable homes in Nashville," said THDA Executive Director Ralph M. Perrey.  "Having affordable housing right here in Nashville will make a difference in the lives of families who work downtown. The Housing Credits award for this property will help ensure the affordability of these homes for years to come."
"HUD commends MDHA and its stakeholders for finding new and creative ways to provide affordable housing and to be change agents in the community," said John Baldwin, HUD Management Analyst/Community Imitative Liaison.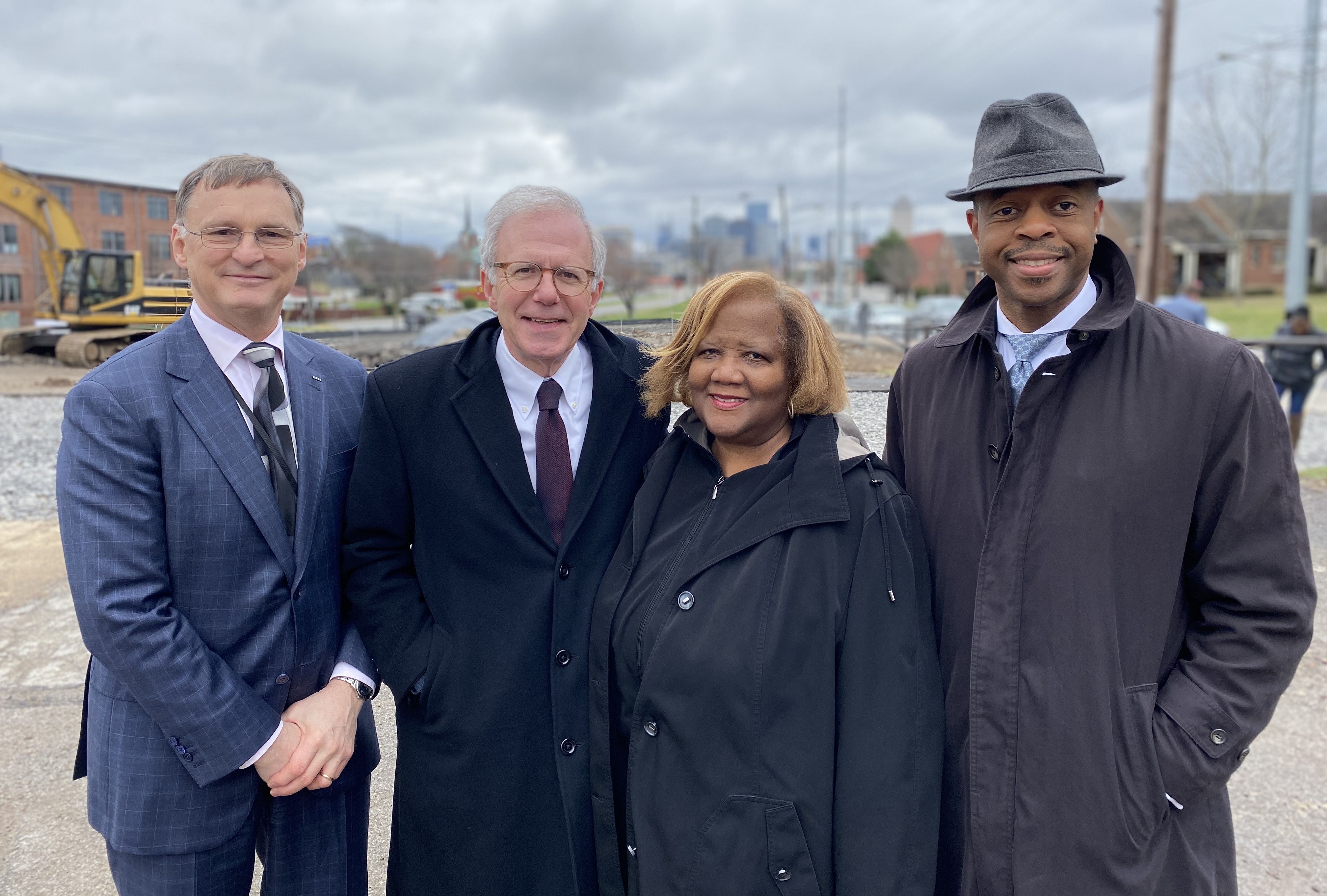 "There's an ongoing need for more affordable and workforce housing options in the greater Nashville area," said Chet Shedloski, Chase Vice President of Community Development Banking. "MDHA is developing projects that are affordable for varying levels of household income and we're pleased to support projects like this that will help make an impact in the local community."
Randee Rogers Apartments replaces MDHA's Randee Rogers Training Center and maintenance shop. While the development will bring new life to the site, MDHA is incorporating some of its history into the new development.
Colorful murals that surrounded the site are being replicated and incorporated into the new development, and MDHA will continue to honor Randee Rogers, who was an MDHA employee and advocate for MDHA residents. In an effort to better understand the residents she was serving in her role as MDHA community organization coordinator, Rogers and her two daughters moved from their south Nashville home into MDHA's Preston Taylor Homes.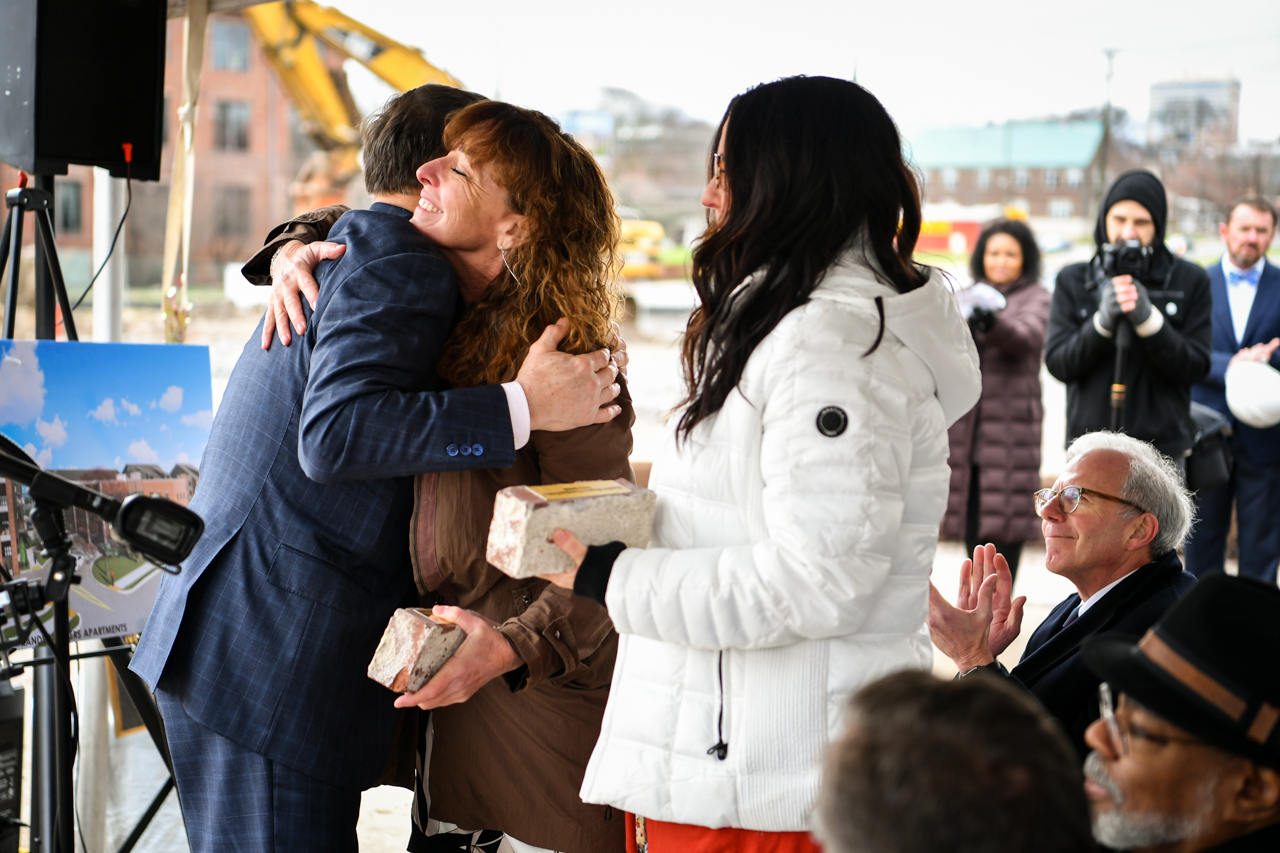 "Rogers was a trailblazer, and in many ways, her worldview laid the foundation for not only the 100 mixed-income apartments that will be erected at this site, but also the entire Envision program that has been initiated at MDHA's legacy properties," said MDHA Executive Director Jim Harbison.
At the conclusion of the remarks, Harbison presented Rogers' daughters, Tracee Derra and Keely Sandlin, inscribed bricks from the original Randee Rogers Training Center.
Randee Rogers Apartments is scheduled to be complete in spring 2021.