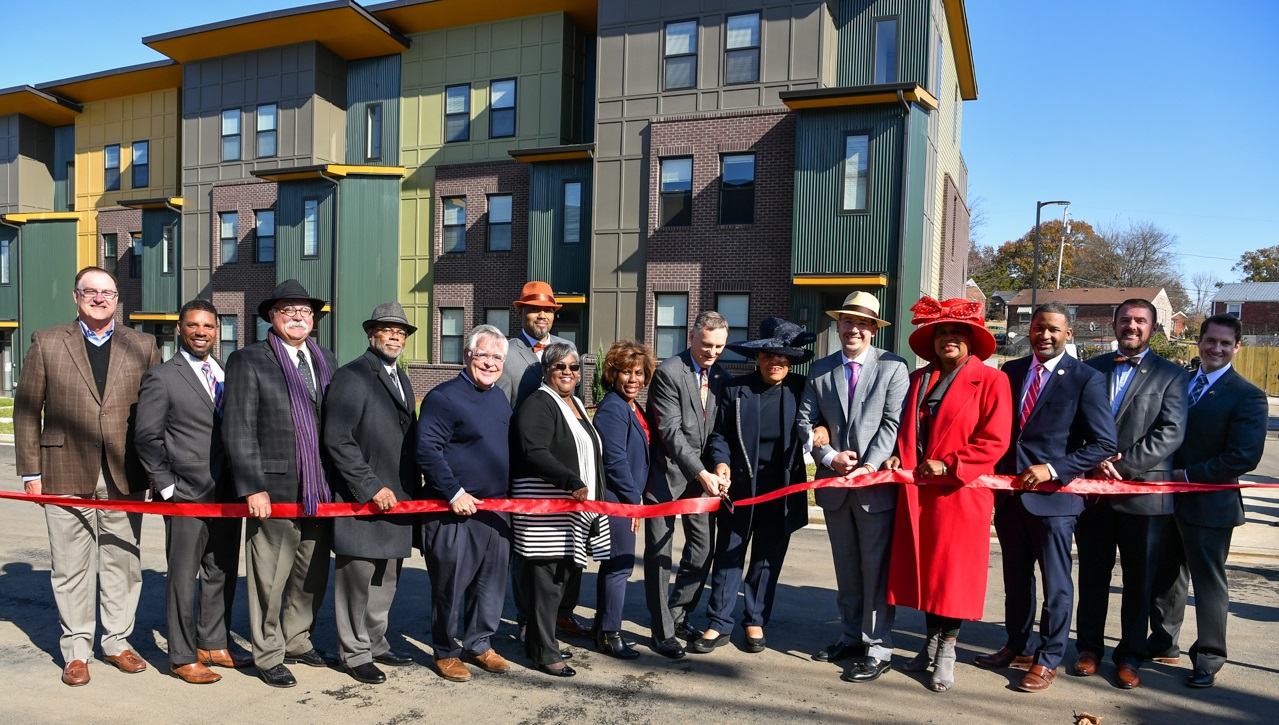 Mayor John Cooper and other elected officials joined the Metropolitan Development and Housing Agency (MDHA) to celebrate 40 new workforce apartments in Bordeaux named in honor of former Tennessee State Senator Thelma Harper. The new development is the first in the Bordeaux Redevelopment District.
"I am thrilled to see new development in Bordeaux. Twenty-nine years ago, I was arrested while protesting to close the Bordeaux dump, so it's surreal having Harper Cove Flats being named in my honor," said former State Sen. Thelma Harper. "This is truly an exciting moment my family and I will forever remember."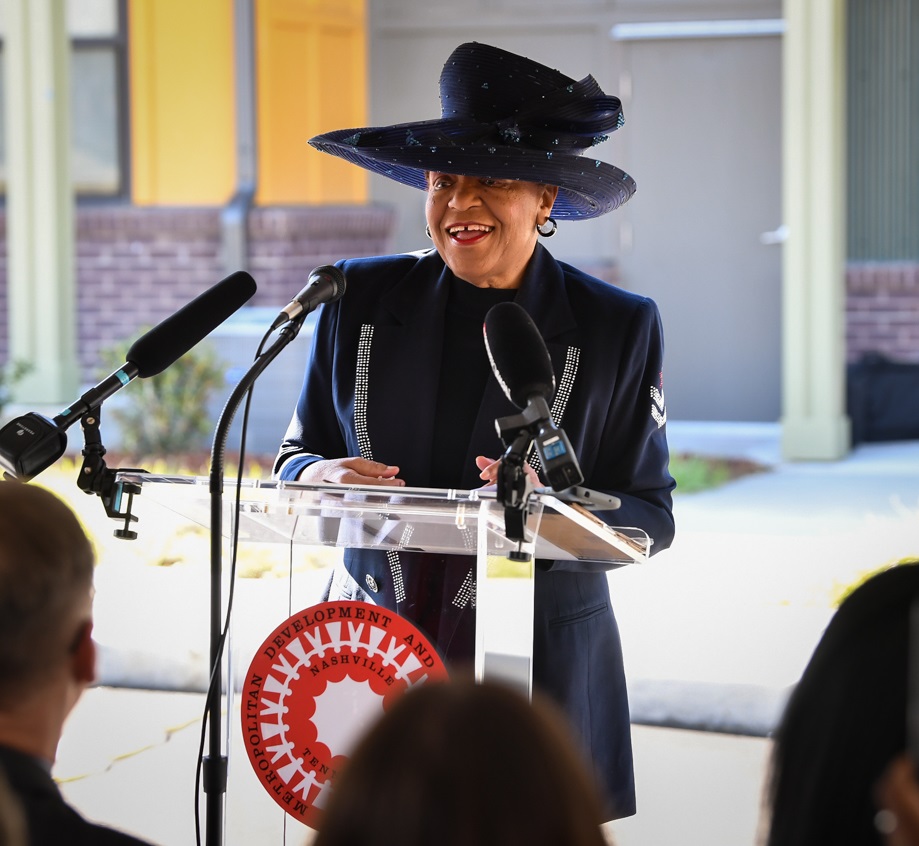 Harper Cove Flats features four three-story buildings and offers 18 two-bedroom and 22 three-bedroom units for a total of 40 workforce apartments. Amenities include black stainless appliances, quartz countertops, large balconies and covered porches.
"I'm extremely proud of how our community came together prior to construction to make sure the final product was the right fit and design for Bordeaux," said Councilman Jonathan Hall. "And who better to name it after than someone who fought for this community for decades – our former state senator, state representative, council member, neighbor and friend, the iconic Mrs. Thelma Harper."
Harper Cove Flats is financially supported with $4 million in Community Development Block Grants Disaster Recovery (CDBG-DR), which is administered by the U.S. Department of Housing and Urban Development (HUD) and a private loan from First Advantage Bank. The land, which was formerly owned by Metro, was entrusted to MDHA for this development.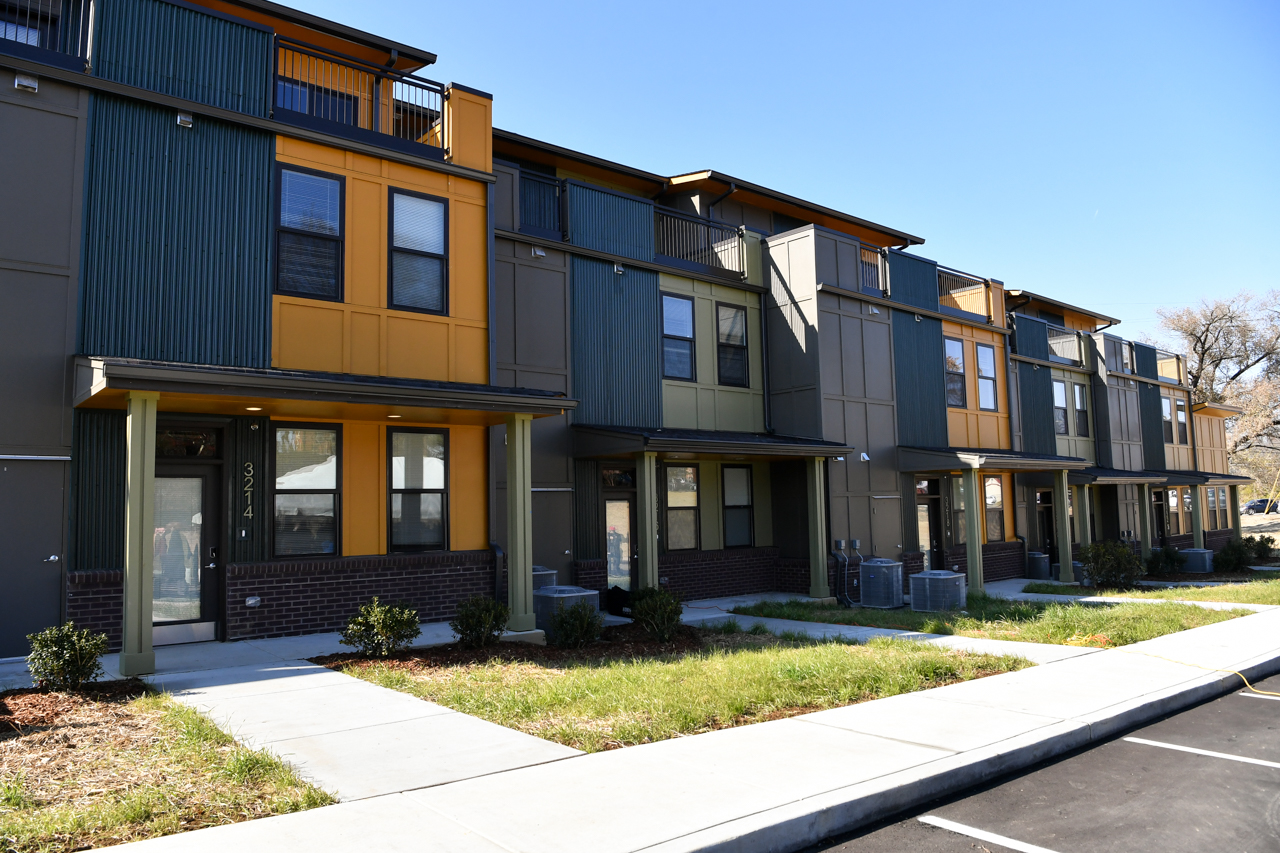 "This workforce development is a great example of MDHA leveraging federal dollars and private capital to increase the housing options for Nashville's workforce such as teachers and firefighters," said Mayor John Cooper. "It is fitting that it is named in honor of Senator Harper, who has done so much not only for Bordeaux, but also Nashville, Davidson County and Tennessee."
Harper became the first African-American female state Senator of Tennessee following her election in 1991. When she retired in 2018, she was the longest serving female Senator in Tennessee history."I'm so grateful to MDHA, the city of Nashville and HUD for building quality housing in Bordeaux," said State Sen. Brenda Gilmore, who was Harper's successor following Harper's retirement. "I also congratulate Sen. Harper on the development being named in her honor. She dedicated decades to public service, and she certainly deserves this honor."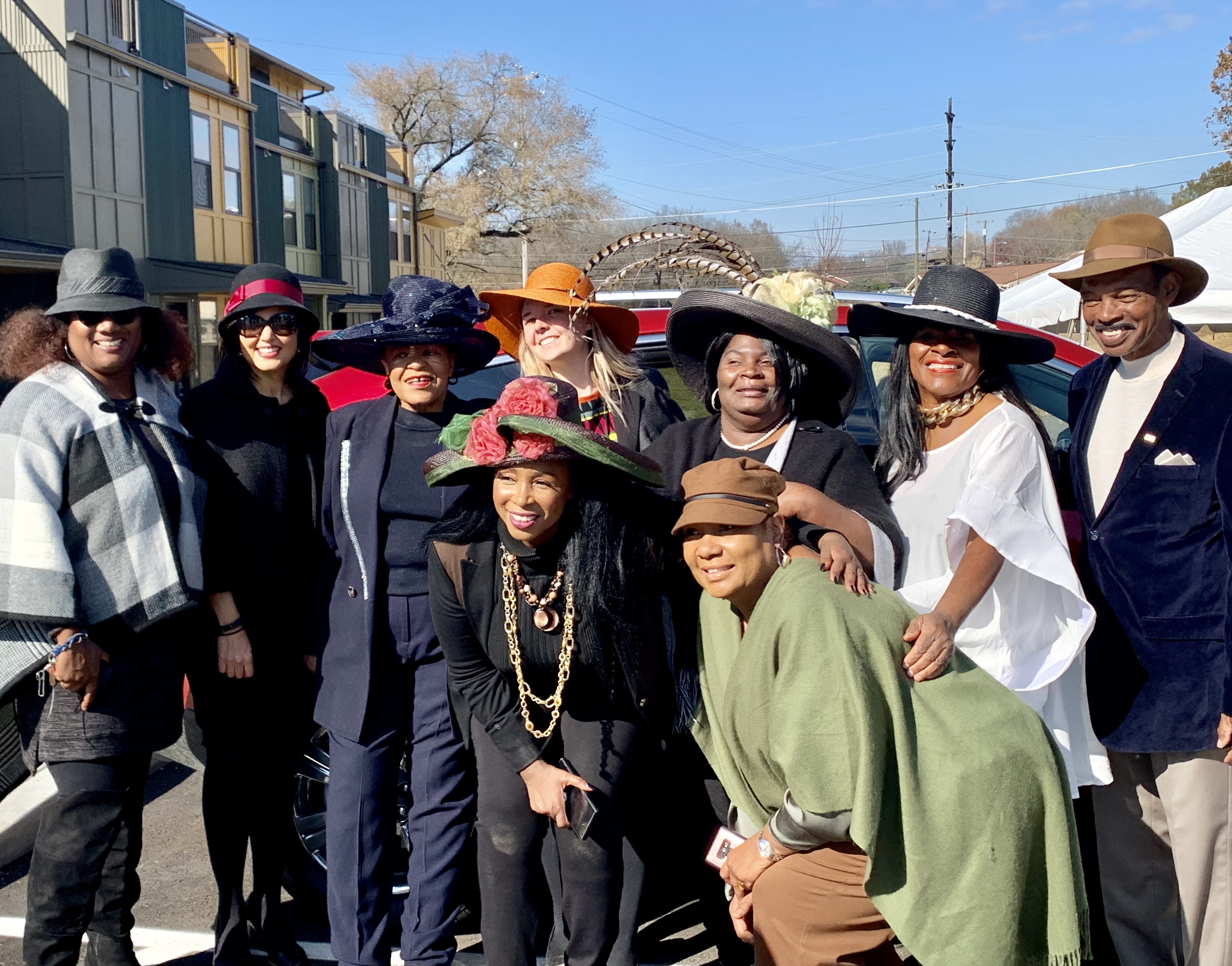 Harper has been a dedicated public servant and champion for those whom she served; both in her political career which brought economic development to Nashville and surrounding areas, as well as her private life by mentoring at-risk teenage girls. In addition, Harper's Kids are Special Too Community Easter Egg Hunt has been a community staple for the last 36 years.
"There are many individuals who would be described as wearing many hats. There is only one person who I would describe as not only wearing many hats, but also wearing each and every one of them in boldness and beauty, both figuratively and literally," said MDHA Executive Director Jim Harbison. "That person is former Tennessee State Senator Thelma Harper."
Harbison presented Harper with a dedication plaque, a replica of which will be a focal point in the Harper Cove Flats leasing office.
Harper Cove Flats was designed by EOA Architects and constructed by R.G. Anderson Company. It is expected to be complete next month. Applications are currently being accepted at www.HarperCoveFlats.com.