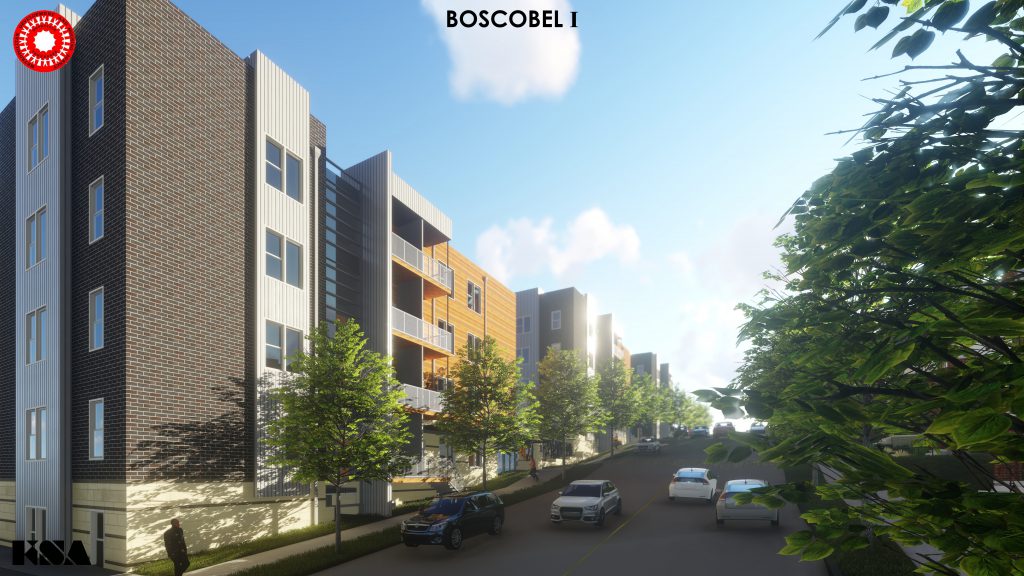 Mayor David Briley and representatives from the Tennessee Housing Development Agency (THDA) and the U.S. Department of Housing and Urban Development (HUD) joined MDHA for a groundbreaking ceremony for Envision Cayce's third residential construction and second mixed-income development. The project is located along South Sixth St. in East Nashville, less than a mile from downtown.
"It's so important that we create mixed-income communities in Nashville by building affordable housing in the urban core, and this new Envision Cayce residential project will do just that," said Mayor Briley. "I appreciate MDHA's hard work to get this development started, and I look forward to seeing the final product."
Of the 96 apartments, 50 will be subsidized, and the remaining 46 will be a mix of workforce and market-rate. All of the subsidized units will house current Cayce Place residents, many of whom have been instrumental in the Envision Cayce process.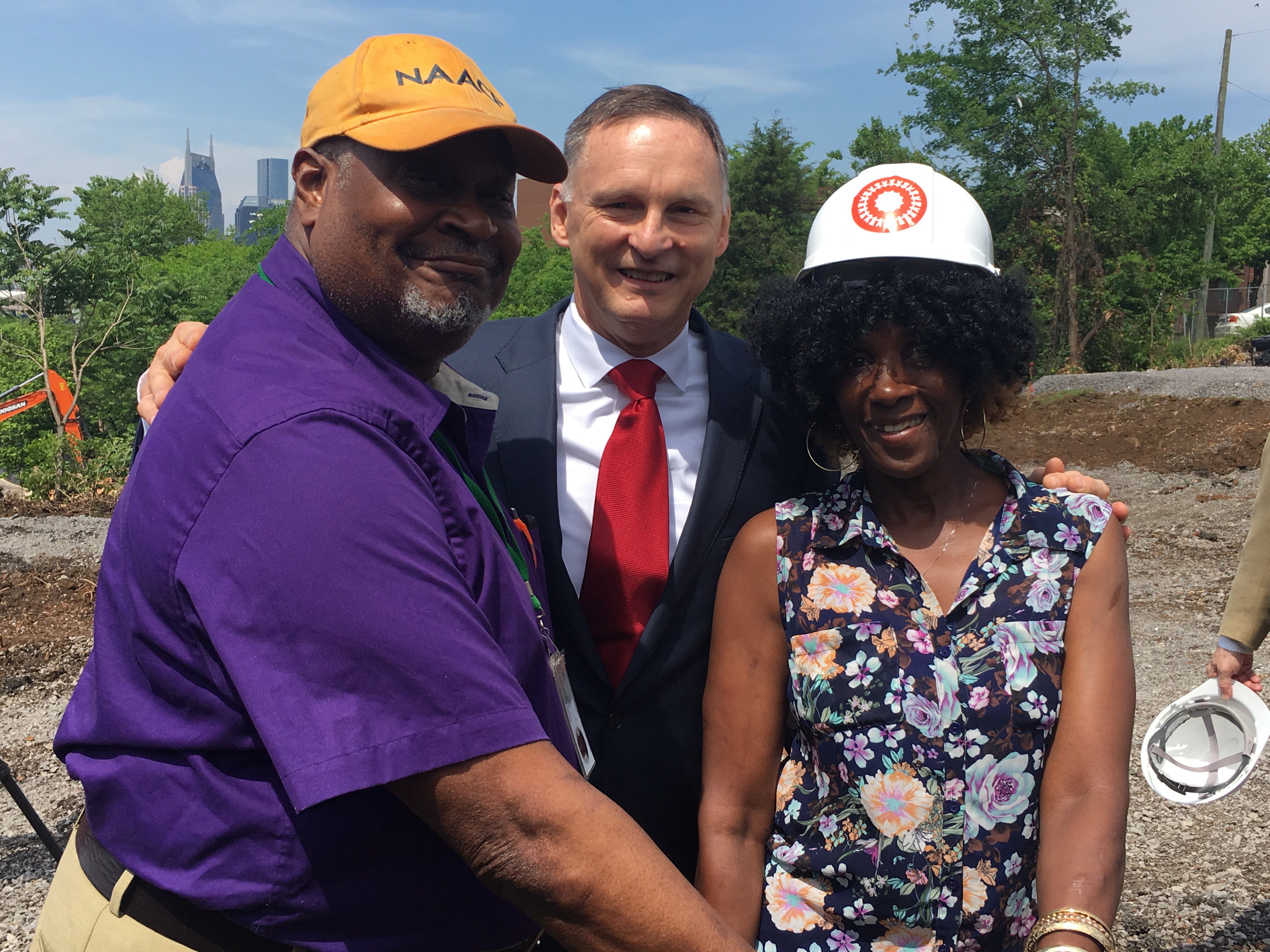 "This development, and Envision Cayce as a whole, is about progress and moving a city forward by creating a mixed-income, mixed-use community," said MDHA Executive Director Jim Harbison. "We are committed to providing a better home and future for our current Cayce Place families and our future residents."
The project, which is being constructed by Hardaway Construction Corp., is being financially supported with Community Investment Tax Credits (CITC) and Low-Income Housing Tax Credits (LIHTC), which are competitively awarded by THDA.
"It's a pleasure each time a new stage of the Envision Cayce plan gets underway," said THDA Executive Director Ralph Perrey. "The transformation of this neighborhood is something we hope will inspire other cities in Tennessee and serve as a model for future efforts. We're proud to support MDHA's efforts here and watch them come to life."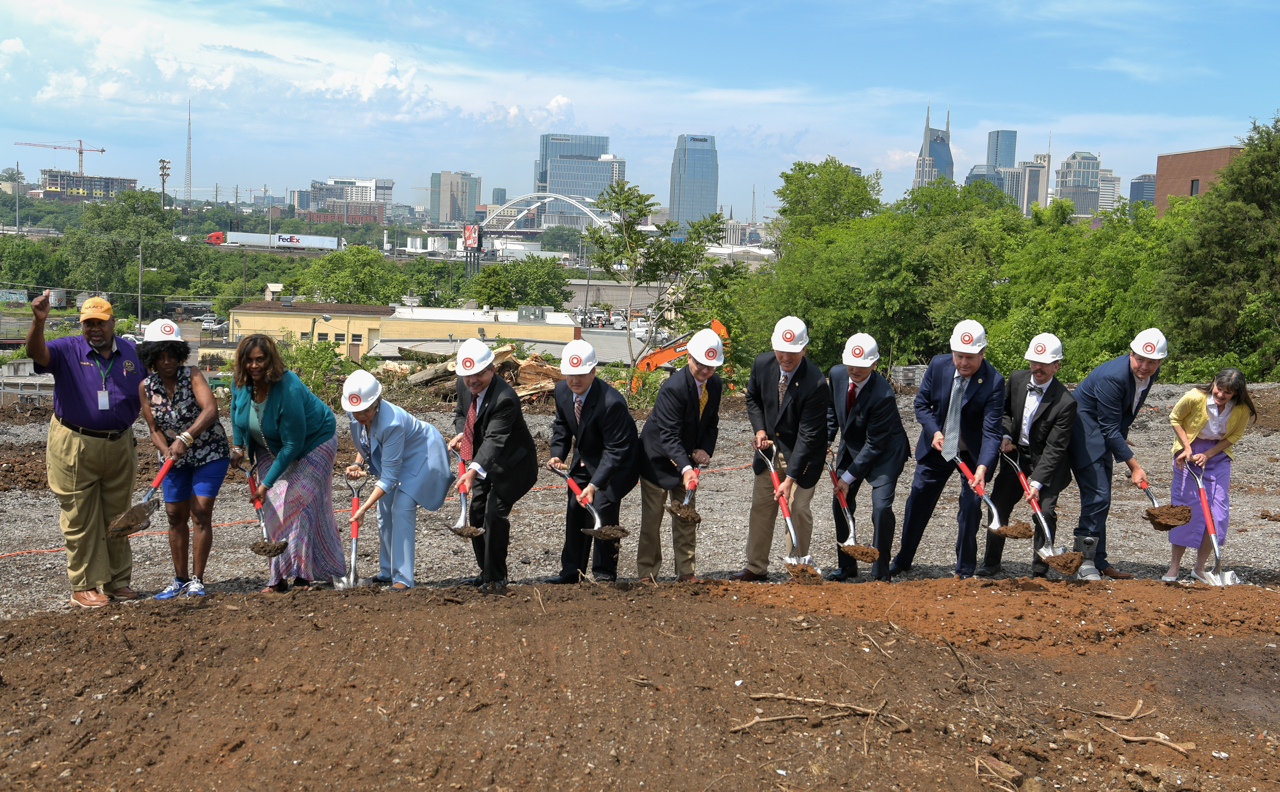 All of the units will have market-rate amenities and enhanced security features, something many Cayce Place residents are excited about.
"As we know, good housing is the first step to obtaining self-sufficiency, said HUD Field Office Director Sernorma Mitchell. "The residents of this mixed-income development will have the opportunity to improve their quality of life."
Features include covered parking, computer kiosks, two courtyards and a playground for the kids.
"Our goal should be to create neighborhoods that can accommodate everyone," said Rep. Bill Beck. "I think Envision Cayce meets this goal with space for current residents of Cayce Place along with workforce and market rate housing."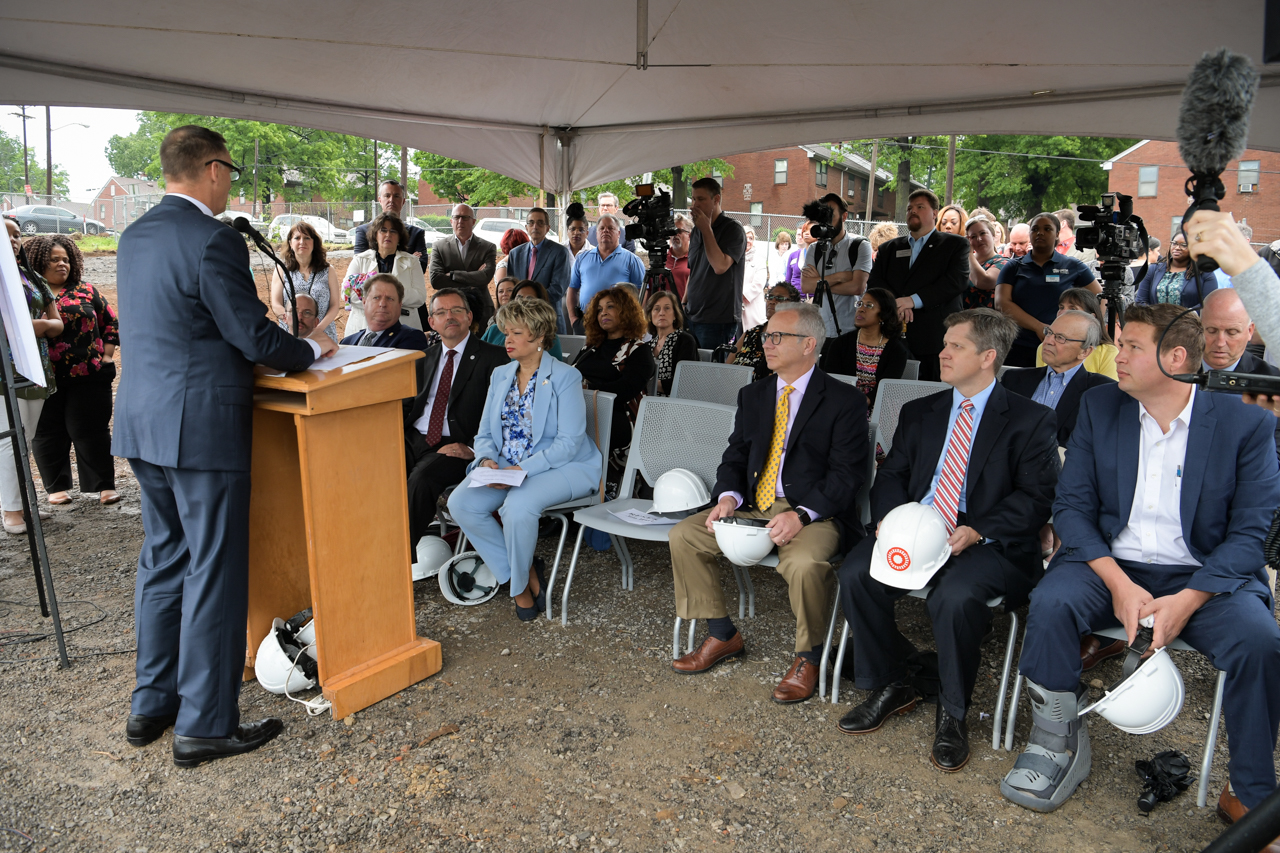 District 6 Councilman Brett Withers, who has been heavily involved in the Envision Cayce process, is very impressed with the design of the new development and resident involvement.
"I applaud Kline Swinney Associates for presenting quality design options for these three buildings. While a more traditional style was selected for portions of the campus, I am excited that Cayce Place residents chose this contemporary design for this highly visible location at the western end of the campus," said Withers. "This architecture compares favorably to Rolling Mill Hill and some other popular, dense, new construction urban neighborhoods close to downtown." 
The new construction is part of MDHA's plan to rebuild Cayce Place, Nashville's largest public housing property, which is currently home to nearly 800 families. The Envision Cayce Master Plan calls for more than 2,000 units and ensures a one-for-one replacement of the subsidized units while adding new affordable, workforce and market-rate units.
MDHA plans to break ground on the fourth residential construction of Envision Cayce this summer. The project, which will be built along Lenore St., consists of 102 mixed-income units.