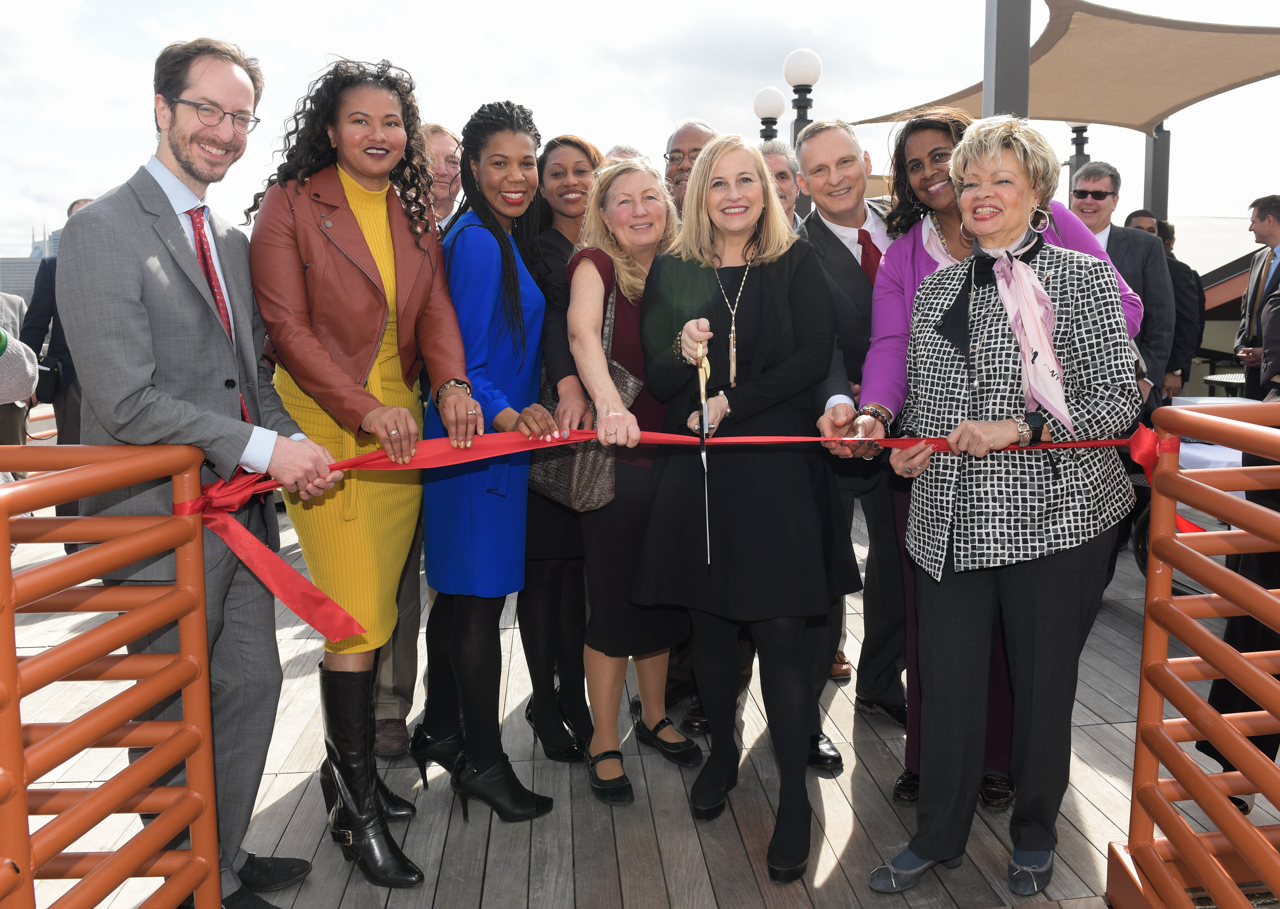 Mayor Megan Barry, other elected officials and representatives from the U.S. Department of Housing and Urban Development (HUD) joined MDHA for a ribbon cutting on the rooftop terrace of 10th & Jefferson, a 54-unit affordable and workforce housing development at 941 Jefferson St.
"This development supports our goal to create mixed-income communities in Nashville," said MDHA Executive Director Jim Harbison. "Of the 54 apartments, 15 are set aside for families making less than 50 percent of the Area Median Income."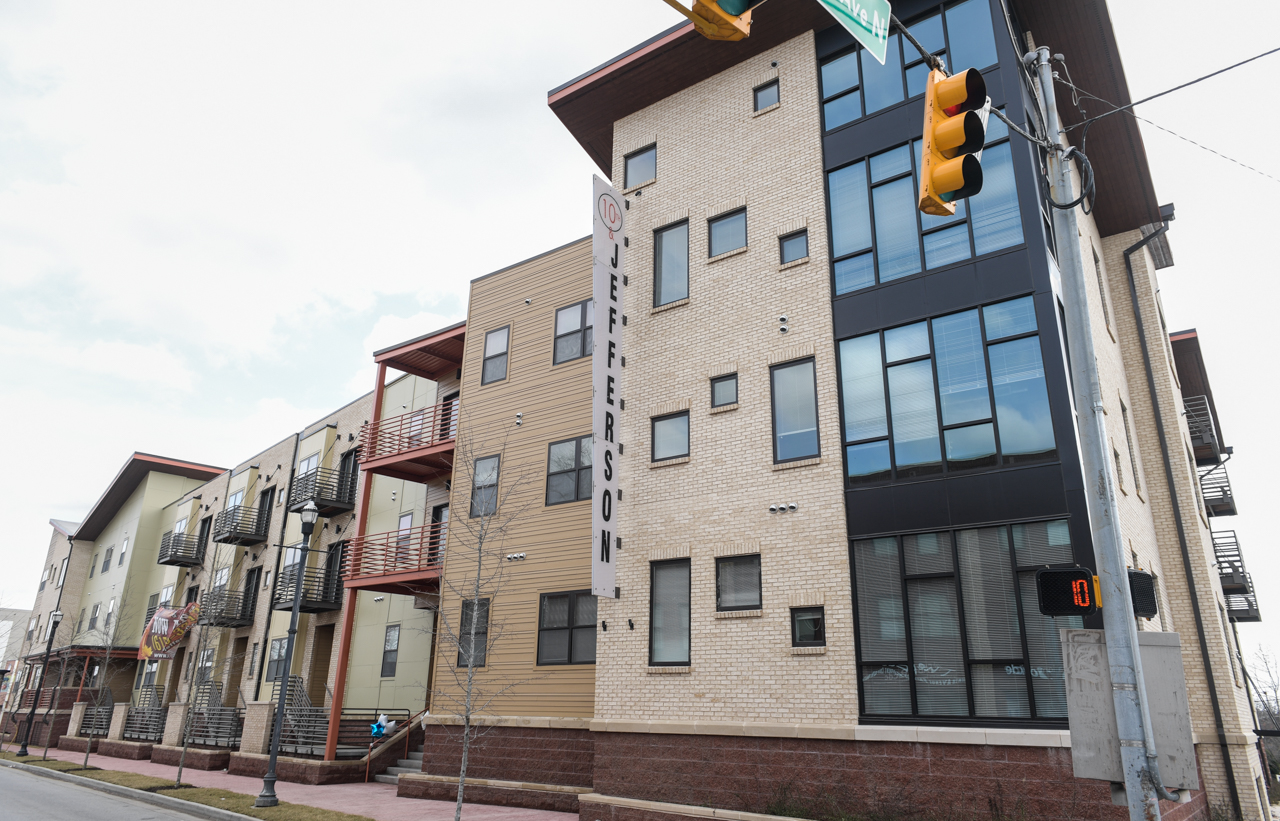 The three-story development offers studio, one two and three-bedroom units and feature electronic door locks throughout. Many of the units have patios and balconies. On-site amenities include a rooftop terrace with a spectacular view of the downtown skyline, a parking garage and a lounge.
"This is what Nashville needs: A mix of housing in one place, housing for our teachers, police officers, firefighters, nurses, young professionals, and the other workers who make our city tick, keep us safe and teach our children," said Mayor Megan Barry. "10th & Jefferson is a beautiful building that will make the Jefferson Street corridor even more vibrant."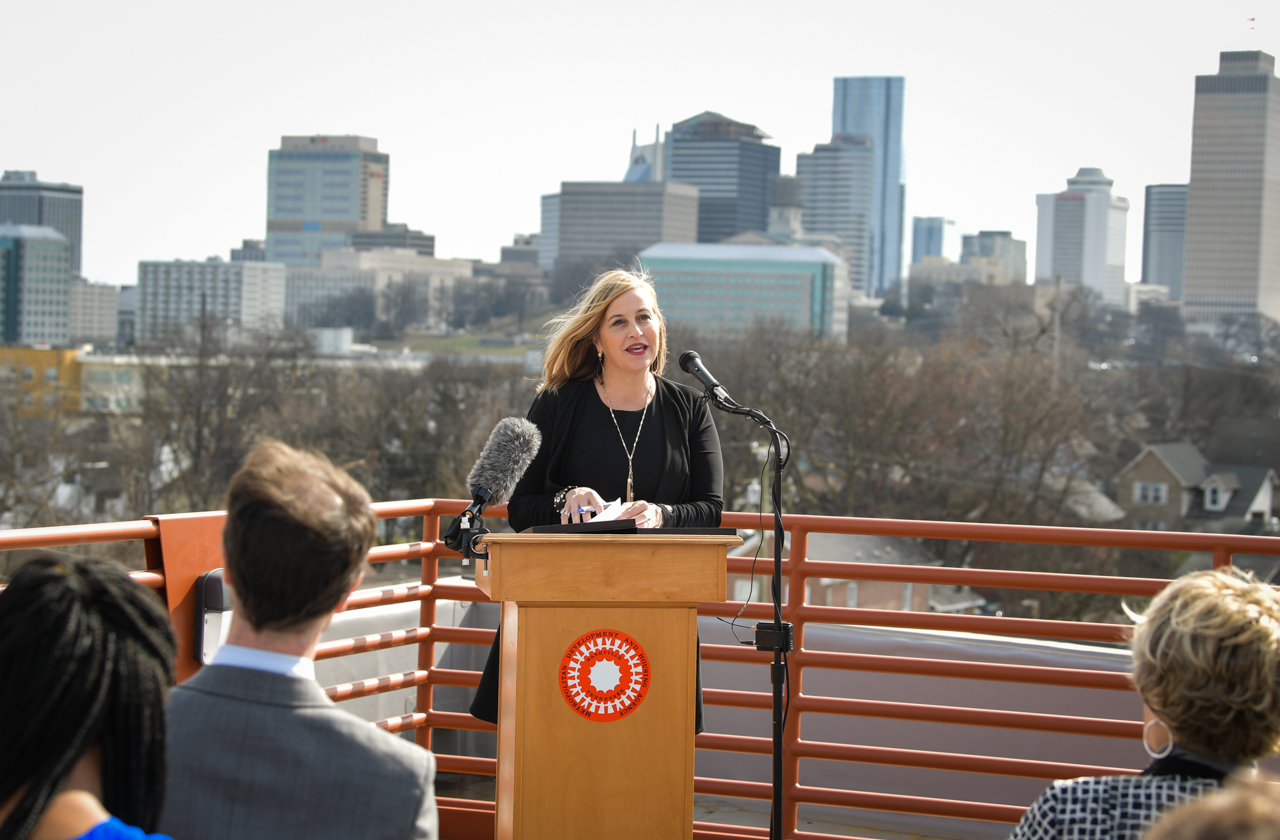 The development, which was designed by Kline Swinney and constructed by Levine and Poor, was supported with a HUD insured loan, Community Development Block Grant (CDBG) funds and Neighborhood Stabilization Program (NSP1) funds.
"HUD is happy to support projects that increase housing options for individuals and families who struggle to secure acceptable housing in their communities," said HUD Nashville Field Office Director Sernorma Mitchell. "We are also pleased to report that 10th & Jefferson is located within the city's designated Promise Zone."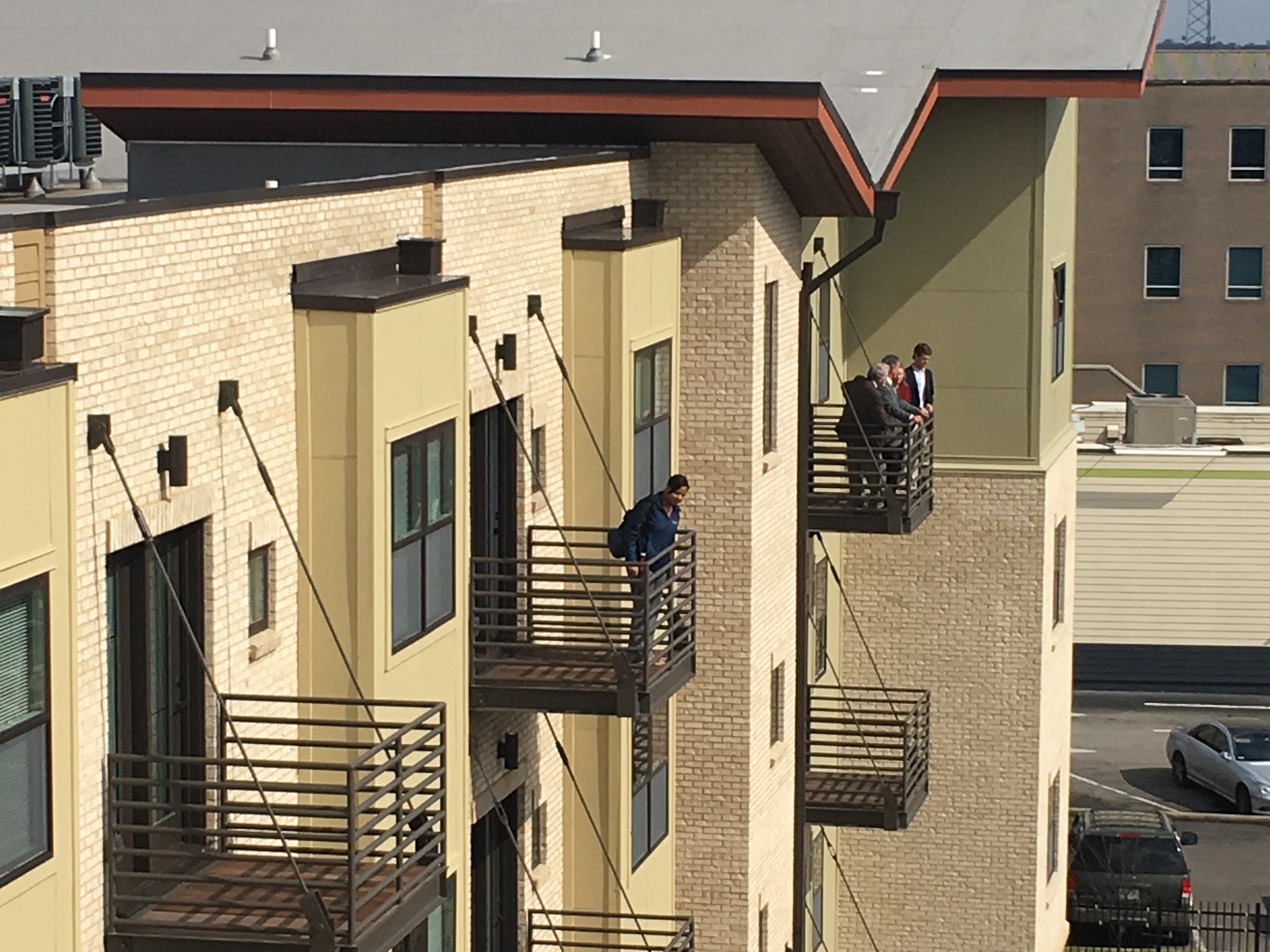 Individuals and families who move here will be within walking distance of Bicentennial Mall, the Farmer's Market, a grocery store, several restaurants, First Tennessee Park and even downtown. There's even a locally owned bike shop across the street.
This mixed-income project at 10th & Jefferson reminds me of my personal story of homeownership," said District 19 Councilman Freddie O'Connell. "Over 10 years ago, I rented an affordable apartment close to the urban core on a major transit corridor with a bike shop literally on the same block. For three-and-a-half years, I relied on my bike and transit for mobility, and it gave me access to opportunity. I saved more money more than I ever had in my life, and by the end of it, I had enough for a down payment on our house in Salemtown."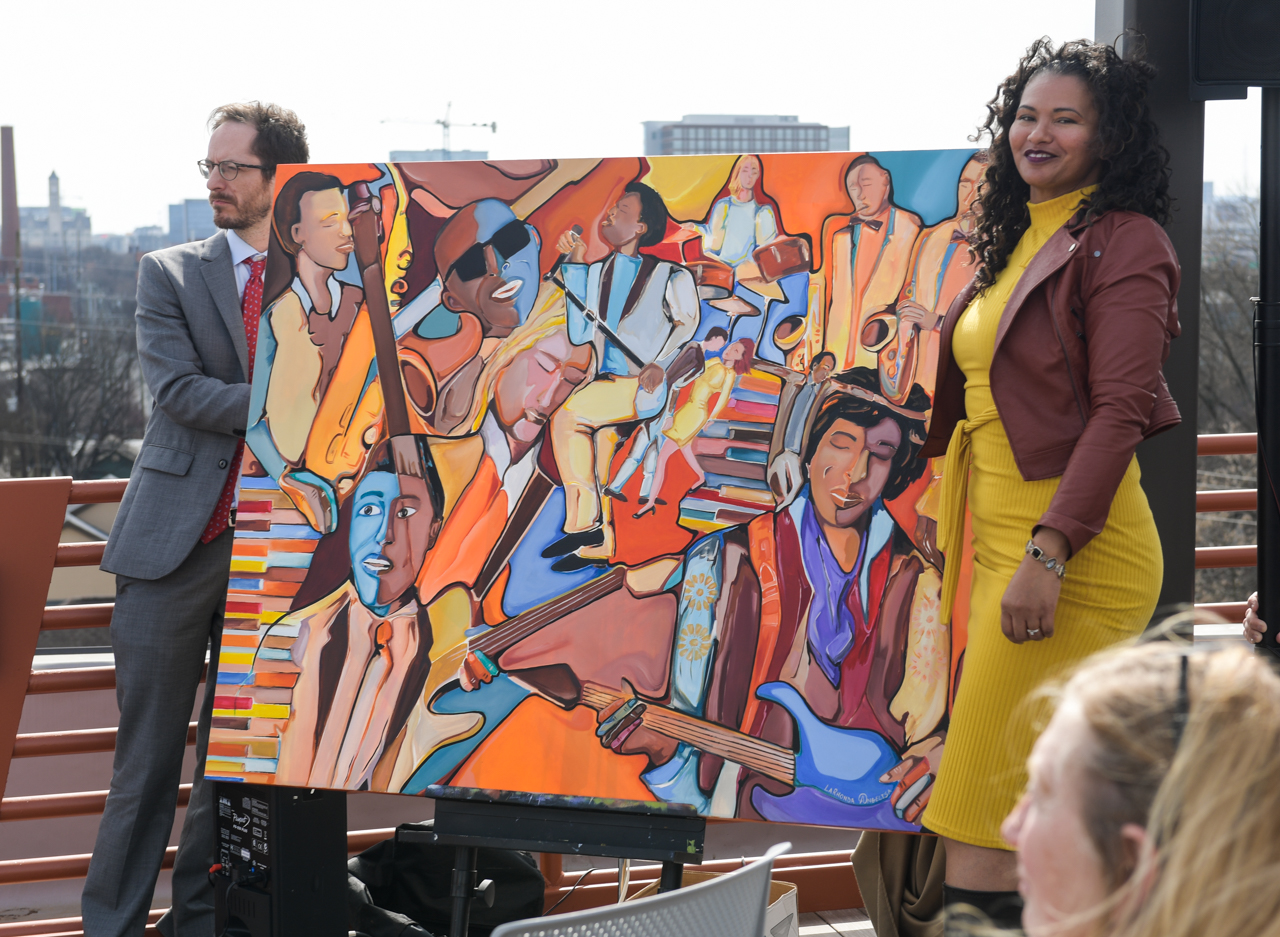 The interior walls of the development feature artwork by Nashville native LaRhonda Angelisa. One of her creations was unveiled at the ribbon cutting.
"Angelisa spent months creating vibrant artwork that captures the history of Jefferson St., and we are hopeful that future residents will appreciate these personal touches," said Harbison.
Residents are expected to begin moving into their new homes next month, and units are still available. For leasing information, call 615-291-2881.