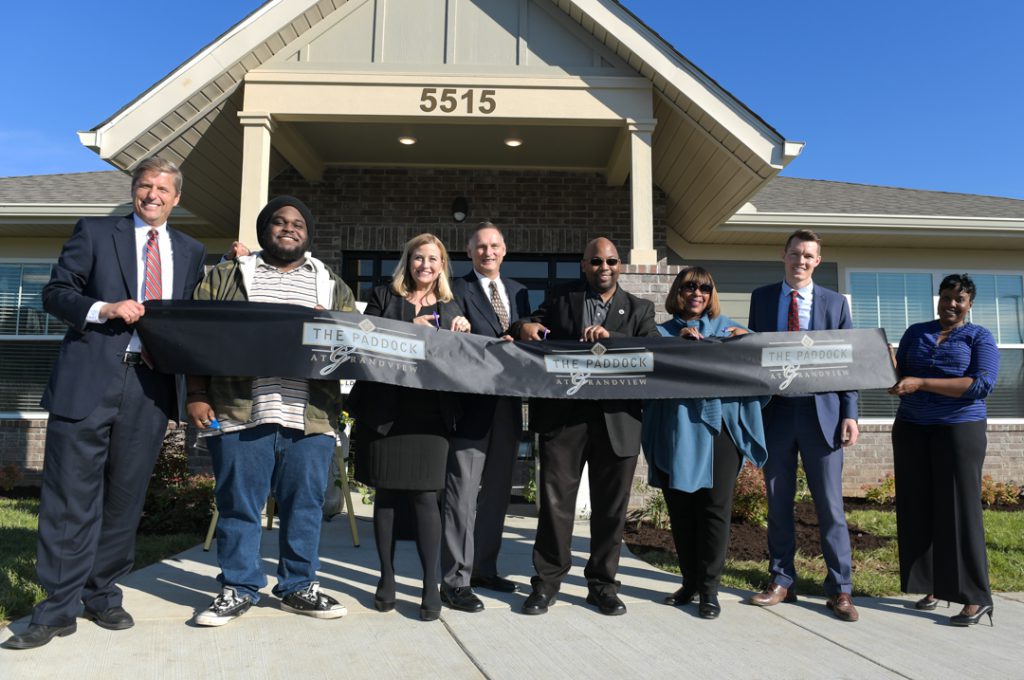 Mayor Megan Barry and other city officials joined representatives from MDHA and LDG Development on Nov. 14, 2017 to celebrate the opening of The Paddock at Grandview – the area's newest affordable housing community that is located within minutes of downtown Nashville. Construction on this 240-unit development began in June 2016 and the property welcomed its first wave of residents in September.
"The Paddock at Grandview helps to address the growing demand for more high-quality housing options within the Nashville area," said Mayor Megan Barry. "As our city continues to grow and thousands of individuals and families relocate to the area each year, my administration is committed to ensuring that our economic development goals are supported by an array of housing that meets the diversity of income levels within our community."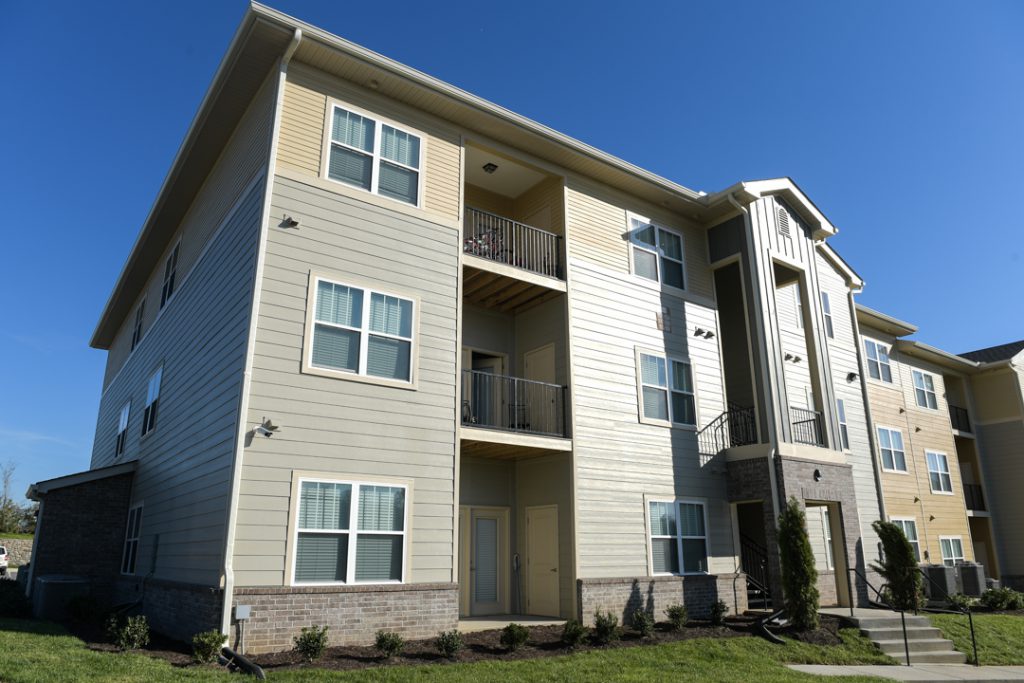 The Paddock at Grandview is located on a 14-acres site off West Trinity Lane. The property includes 10 three story energy efficient residential buildings, a clubhouse, swimming pool and other amenities and offers 1, 2 and 3 bedroom apartment homes. Sizes of the units span from 85- to 1,185 square feet and rents range from $704 to $971 a month. Units are reserved for families who earn up to 60 percent of the area median income, or $41,000 annual for a family of four. As of Nov. 5, The Paddock at Grandview is over 50 percent leased and almost 34 percent occupied. MDHA Executive Director Jim Harbison believes the brisk pace at which The Paddock at Grandview has been leased underscores the need to push for more affordable housing options.

"The addition of The Paddock at Grandview supports our long-term goal of adding more affordable housing in and around downtown that strengthens neighborhoods and helps to build a better Nashville for all residents," said Harbison.
Financing for the project was secured using a mix of private funding, tax credits from Tennessee Housing Development Agency (THDA) and $1.7 million in HOME FUNDS from MDHA. MDHA administers these funds, awarded by the U.S. Housing and Urban Development (HUD) on behalf of the city of Nashville. Funds were also made available through the City's PILOT program, or payments in lieu of taxes,  which is facilitated and administered by MDHA and approved by Metro Council. The Paddock at Grandview marks the first time PILOT has been used to help fund an affordable housing development.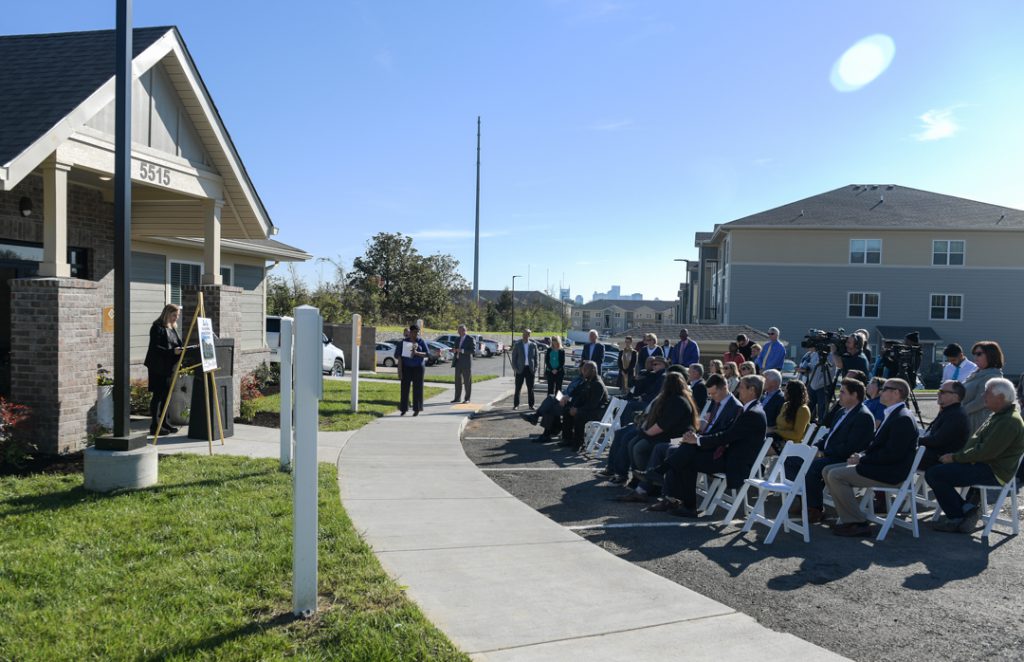 LDG Multifamily, LLC served as the developer for the project. Based in Louisville, Kentucky the company is one of the country's largest affordable housing developers. In fact, since 2000, LDG has developed over 7,000 affordable housing units in cities across the country for seniors and families. Notwithstanding its rapid growth, the company continues to be guided by its founding philosophy that everyone deserves a quality place to live.
"The Paddock at Grandview represents a start to the investments and projects we hope to develop within the Nashville area," said Evan Holladay, Development Director for LDG Development. "The commitment demonstrated by the political and civic leaders to meeting the needs of all working families will benefit the city for generations to come."
DeCosta Hasting, Councilman for the area and a strong advocate for affordable housing, agrees.
"The benefits of affordable housing extend beyond the families and residents they serve," said Hastings. "When we take steps—like ensuring all families have access to quality housing—to support and strengthen families we are also taking steps to strengthen Nashville and make it a place we can all be proud to call home.
For more information on The Paddock at Grandview, click here.