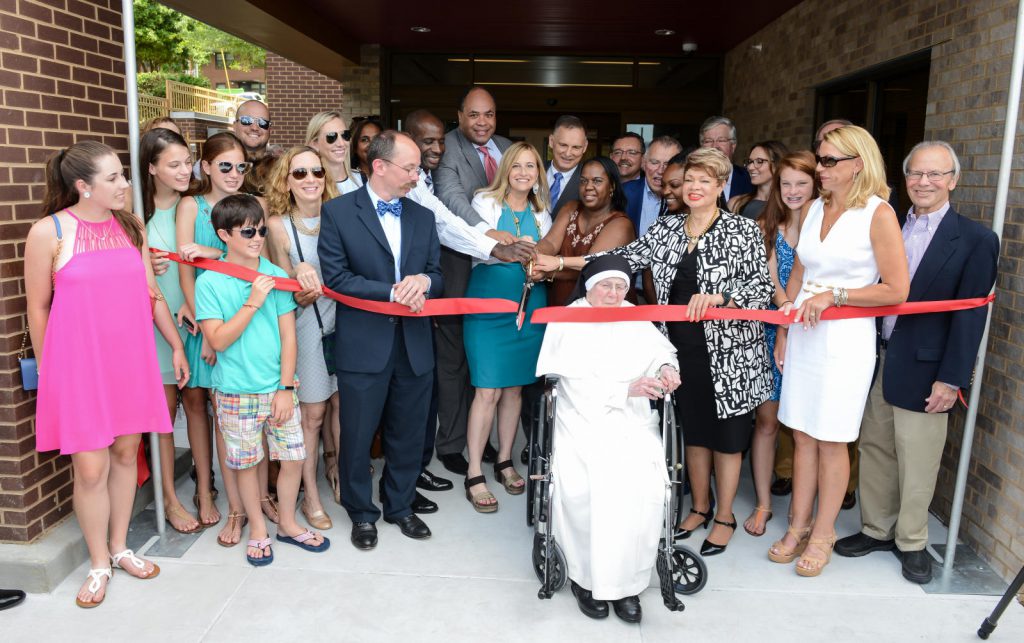 Nashville Mayor Megan Barry, state and local officials, community members and public housing residents joined the Metropolitan Development and Housing Agency Wednesday morning for a ribbon cutting and open house at Barrett Manor. This new, 70 one-bedroom building is the first new addition of public housing in Davidson County in 18 years, and the first new residential building of Envision Cayce.
"I'm excited to announce that current Cayce Place residents will begin moving into these new units this summer," said MDHA Executive Director Jim Harbison. "Thank you for your support and your patience."
Cayce Place staff this week began reaching out to Cayce Place residents who will be moving into the new building. Audrey Bone, a Cayce Place resident since 2000, got the call on Tuesday.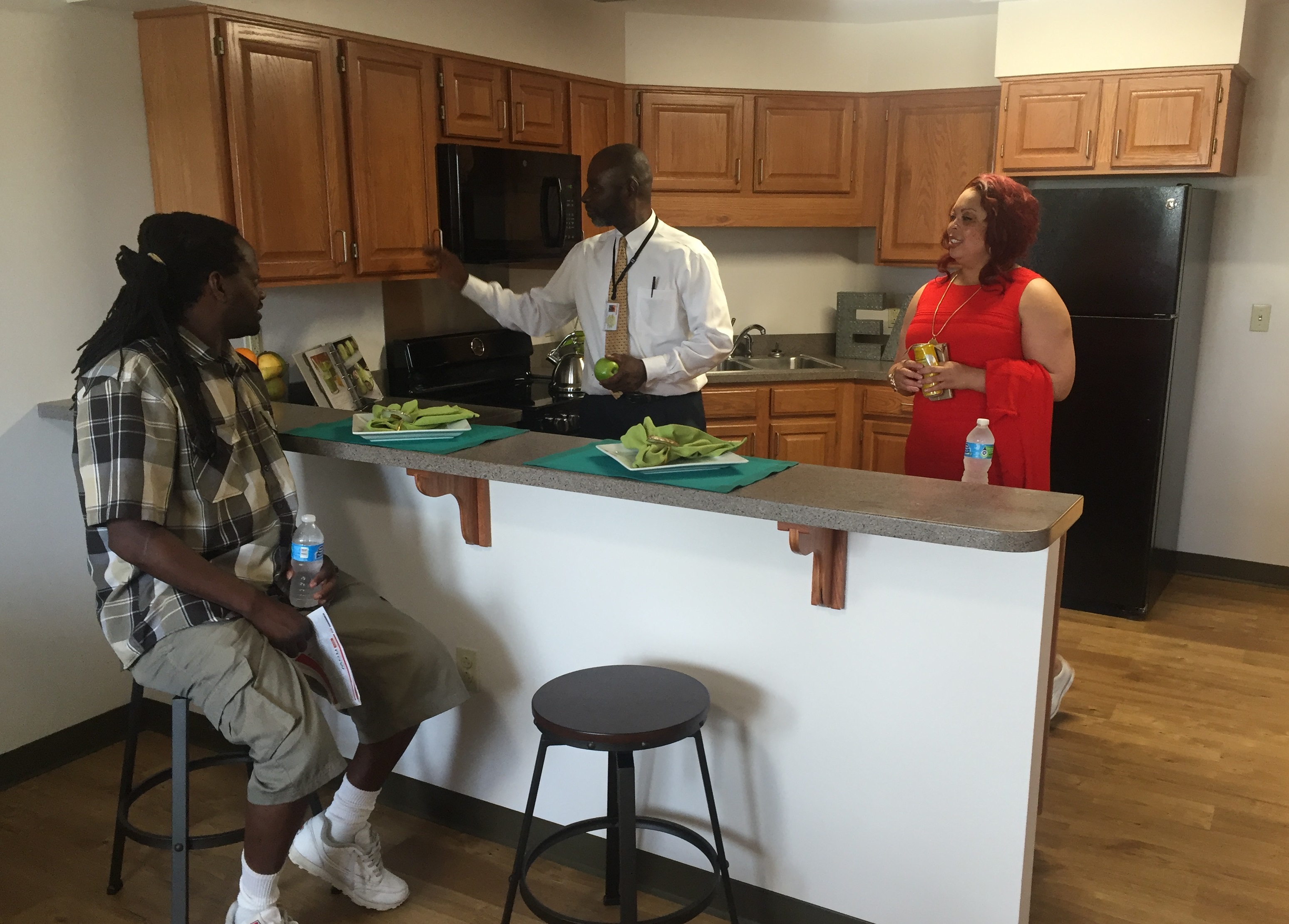 "After seeing the new units, I can't wait to move in," said Bone. "I have never had a brand new home, and I can't wait to decorate it."
R.G. Anderson handled the construction of Barrett Manor with design by Barge Cauthen. It was built with $9.6 million in replacement housing capital funds from the U.S. Department of Housing and Urban Development (HUD), nearly $2 million in infrastructure funds from Metro and a $500,000 grant from the Tennessee Housing Development Agency (THDA).
"We have to do everything we can to fund, build, preserve and retain housing options," said Mayor Megan Barry. "Barrett Manor is a great example, and I look forward to seeing much more of this in the years to come here at Cayce Place."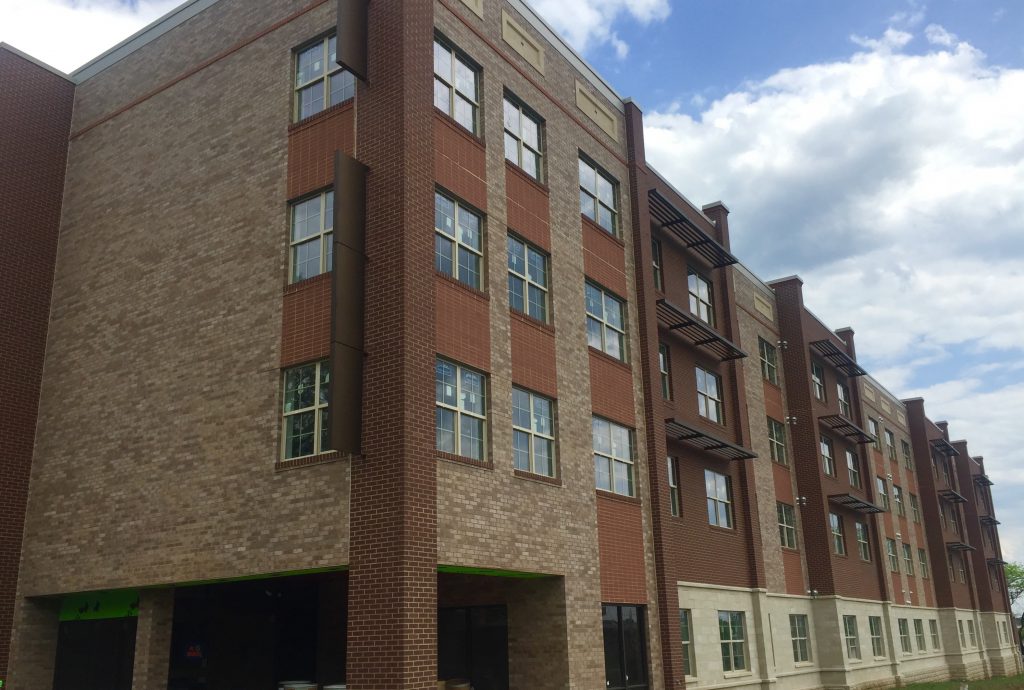 The name of the new building was also revealed during Wednesday's celebration. It is named after the late George Barrett, also known in Nashville as "The Citizen." Barrett lived in public housing as a child, served as the MDHA attorney for 25 years and was one of the true civil rights crusaders.
"George Barrett devoted his life to lifting people up and using the power of the law to help folks find better circumstances," said Mayor Megan Barry. "It was hard work – and George loved every minute of it. I know he would be thrilled to see Nashvillians getting new housing options at Barrett Manor."
Barrett Manor will officially open this summer. The next Envision Cayce project calls for 94 townhome-like apartments at Kirkpatrick Park and will be the first mixed-income development. MDHA will break ground on the project in November 2017.