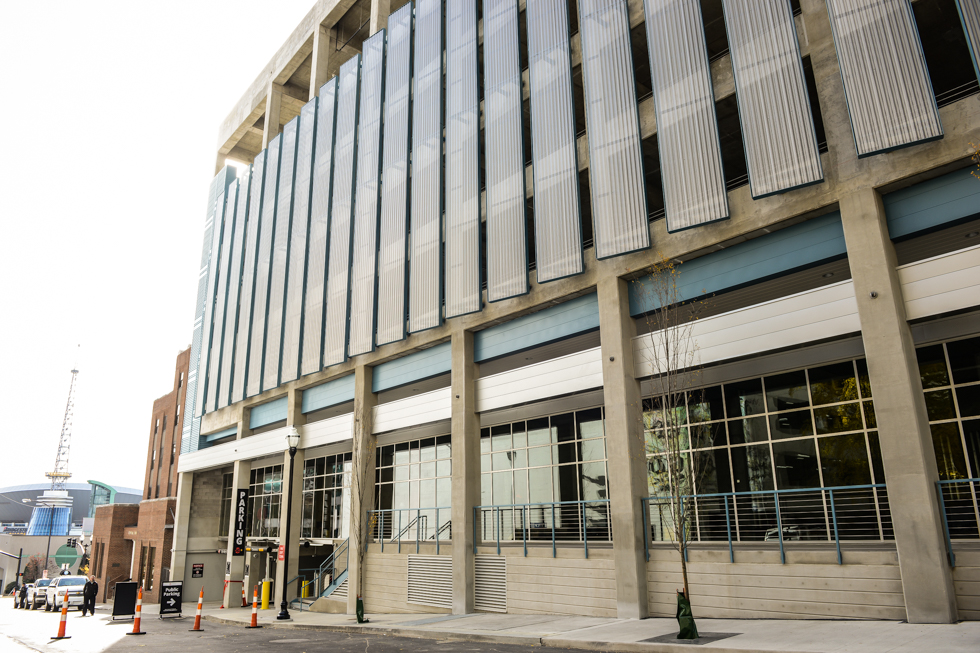 MDHA lands its first tenant in the retail space of its downtown Nashville parking garage. Jeff Rippy, President of Restaurant Investment Properties, Inc, which owns and operates Corner Pub in Bellevue, Brentwood, Franklin and Mt. Juliet, will open its first downtown location this fall in the 5th Avenue of the Arts Garage at 147 Fifth Ave. North.
Corner Pub is a full service, family, friendly neighborhood restaurant established in 2006. Rippy said he had been looking for a location near downtown.
"As soon as I walked by the space, I knew it was where we needed to be. It's just a couple of blocks from Broadway, which is perfect for what we do." said Jeff Rippy, owner of Corner Pub. "This will be the place to get together and enjoy a nice meal with your family, friends and neighbors while exploring all things downtown Nashville has to offer."
Corner Pub will occupy nearly 6,000 square feet of space at the site. Interior work will begin soon with an expected completion date in about seven months.
"We are beyond excited to have such a well-known local brand as our first tenant," said Jim Harbison, executive director of MDHA. "Our goal for this project was to help connect the Arts District with the activity on Broadway, and Corner Pub is going to help us achieve that."
The lease was negotiated by Austin Benedict of CBRE, who represented MDHA. Jim Cook of Cook Properties represented Corner Pub.
MDHA worked closely with the Nashville Downtown Partnership to help identify potential tenants needed in the downtown area, based on their retail studies.
"MDHA really energized the street level of the 5th Avenue of the Arts Garage, complementing the vibrant retail options that already exist on 5th Avenue," said Crissy Cassetty, retail recruiter for the Nashville Downtown Partnership. "The Corner Pub is a well-known local operator and a welcome addition to downtown. I look forward to seeing more great retail announcements for this project in the near future."
The 5th Avenue Arts Garage has a remaining 1,600 square feet of retail at the site. The garage opened late last year and has 1,010 parking spaces. Parking is available 24/7 with a current special of $10 after 4 p.m.