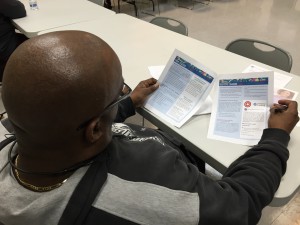 The Metropolitan Development Housing Agency is partnering with Pathway Lending to launch a new, two-year program to provide classroom training and business coaching to help people interested in starting or expanding a small business. Scheduled sessions are free and are being held at J. Henry Hale Apartments, an MDHA community located at 1433 Jo Johnston Ave. in Nashville.
MDHA provided Community Development Block Grant (CDBG) funds for the small business education program, which will help small, women and minority businesses launch and expand in the Nashville region. MDHA administers these funds, awarded by the U.S. Department of Housing and Urban Development (HUD), on behalf of the Metropolitan Government of Nashville and Davidson County.
"Entrepreneurs are an essential source of economic growth, job creation and innovation to our great city," said Mayor Megan Barry. "By educating and encouraging Nashvillians to put their creative ideas into action, we are ensuring that Nashville will continue to be one of the best and most successful cities in the nation."
The program offers in depth training and covers many topics important to new business owners and entrepreneurs. Scheduled sessions include Developing a Viable Business Plan, the Basics of Being in Business, How to Use Social Media to Grow a Business, How to Get Certified as a Woman or Minority-Owned Business, and How to Do Business with MDHA and other Government Agencies. Local business experts will lead these training sessions to provide participants with important insights into doing business in Nashville.
"This new program gives small businesses in Nashville more access to sound advice from business professionals as they build a foundation for entrepreneurial success," said Clint Gwin, president of Pathway Lending. "When we created the Pathway Women's Business Center last year, we envision an environment where all businesses – women or men, start-up or established – can find the education and coaching they need to succeed. We don't pre-judge the potential success of a company, but we do offer education and coaching to help all business owners build for the future."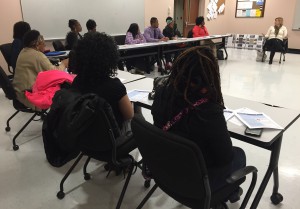 Individuals who participate in the Small Business Training Program are eligible to receive Small Business Credentials by attending a combination of Core and Elective classes offered throughout the program. Those receiving Small Business Credentials will receive a Certificate and have access to mentors, and business plan reviews through Pathway Women's Business Center.
"MDHA is about providing opportunities, and we've already seen a great interest from our residents," said Angela Hubbard, MDHA Director of Community Development. "We are grateful to the city of Nashville for entrusting us with these funds, and to Pathway Lending for providing this great service."
The small business education program is a collaborative effort between the city of Nashville, MDHA, Pathway Lending and its entrepreneurial education division, the Pathway Women's Business Center. To register or learn more about class offerings, click here.