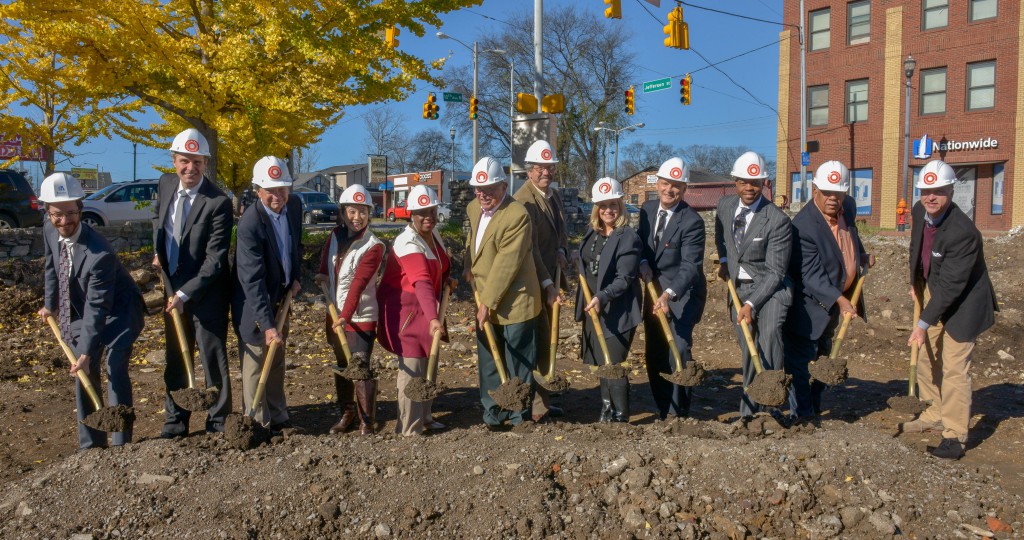 Mayor Megan Barry joined the Metropolitan Development and Housing Agency to break ground Friday, Nov. 20, 2015 on a 54-unit apartment complex at 941 Jefferson Street.
"We are so excited to be creating housing opportunities here along Jefferson Street in North Nashville," said Jim Harbison, MDHA's executive director. "Families who move here will be within walking distance of Bicentennial Mall, Farmers Market, a grocery store, several restaurants, First Tennessee Park and even downtown Nashville. In fact, some of the units will have a spectacular view of the downtown skyline."
The three-story apartment complex will offer studio, one, two and three bedroom units. Some of the units will be available to individuals and families making up to 80 percent of the Area Median Income (AMI), while other units will be available to those making up to 120 percent of the AMI. Construction is expected to be complete in 2017.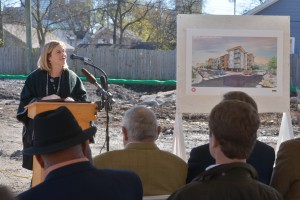 "What I love to see is the variance of the housing stock. It's not just studio apartments; there are also three bedroom units. So if you're a family, you'll be able to live here, and it will be a price point you can afford," said Mayor Barry. "Not only will this project provide for safe, affordable homes for Nashville families, but it also promotes economic investment and revitalization of the Jefferson Street corridor – which will be a key focus of my administration."
As MDHA Board Chair Ralph Mosley addressed the crowd, he reflected on the beauty of the surrounding area.
"As I look at those beautiful ginkgo trees out there, I am reminded that Jefferson Street is being revitalized, and it's alive and beautiful," said Mosley.
Levine & Poor, Inc. will handle construction of the project with design by Kline Swinney Associates.
Additional information on the project is available at: https://www.nashville-mdha.org/construction-projects/.