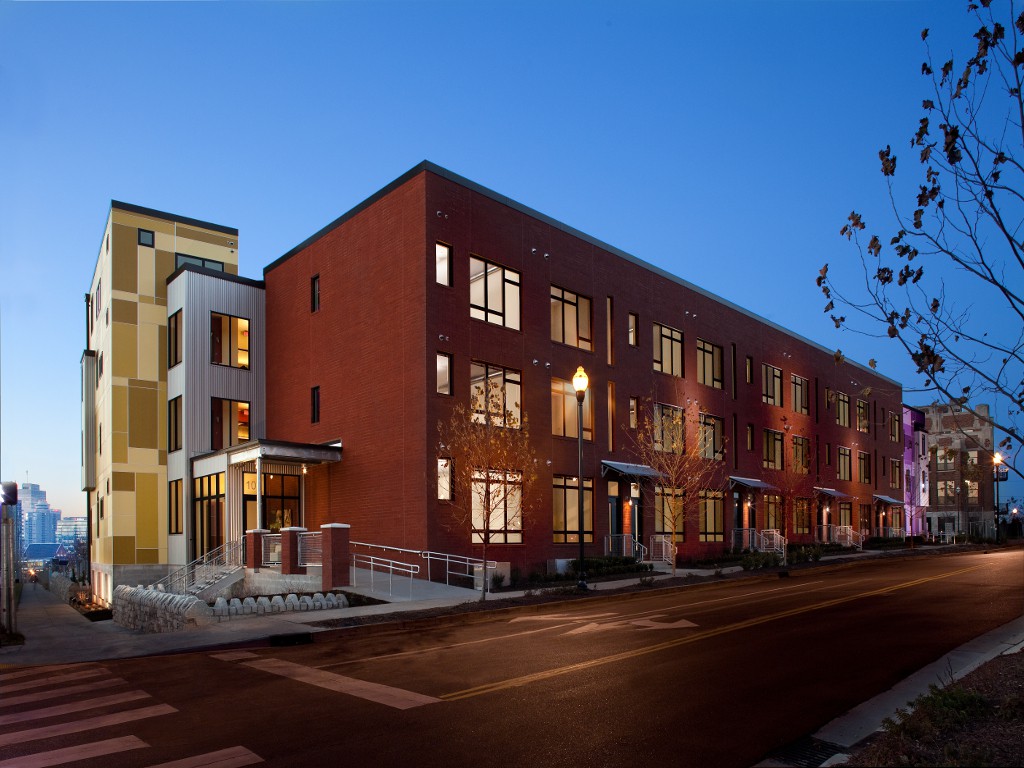 Ryman Lofts, an MDHA owned property designed by Smith Gee Studio, has been named the Best Affordable Apartment community up to 100 units by the National Association of Home Builders (NAHB). The 2015 Pillars of the Industry Awards by NAHB were announced Thursday, Oct. 15. The annual awards highlight creative development concepts, great design and marketing in the apartment and condo marketplace.
When Ryman Lofts opened in December 2012, it became Nashville's first affordable apartment building designed specifically for artists. It is comprised of 60 one and three bedroom units that include unconventional floor plans more conducive to artistic endeavors.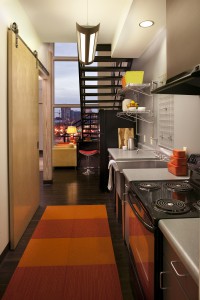 Located on Rolling Mill Hill, Ryman Lofts offers large-scale windows to allow the maximum available light and, in some cases, spectacular views of downtown Nashville. The entire building is ENERGY STAR certified, which was a first in Middle Tennessee. It also achieved LEED Silver designation.
Financing for the project was made available through the federal Low-Income Housing Tax Credit program, which encourages affordable housing. As a result, all apartments are restricted to residents who earn at or below 60 percent of the Area Median Income (AMI).
Three other Nashville properties received a 2015 Pillars of the Industry Award. The Flats at Taylor Place won for Best Low-Rise Apartment Community (non-garden, 5 stories or less) and Twelve | Twelve Condominium received the award for Best Condominium Community. Both of these properties are located in Redevelopment Districts, Phillips-Jackson and Arts Center, respectively, and were  approved by MDHA's Design Review Committee. In addition, The Melrose won the award for Best Adaptive Reuse (from non-residential product to rental apartments). Nashville's four awards were second only to San Diego, which received five awards.