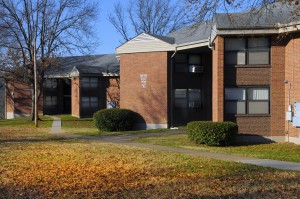 The Metropolitan Development and Housing Agency will accept online public housing applications for four and five bedroom units from 7:30 a.m. Sept. 21 until 4 p.m. Oct 6, 2015. Click here to apply.
The four and five bedroom units are located at five public housing properties: Cayce Place, Cumberland View, Edgehill Apartments, Neighborhood Housing and Sudekum Apartments.
Anyone needing assistance with completing the online application process should call 615-252-8464. Computers are available at all branches of the Nashville Public Library.
The open application period is for a waiting list, and the time and date an application is submitted has no effect on an applicant's position on the list.
MDHA does not discriminate on the basis of age, race, sex, color, national origin religion, disability or any other legally protected status in admission to, access to or operations of MDHA programs, services or activities. For assistance with language interpretation or other accommodation or service, call 615-252-8599.