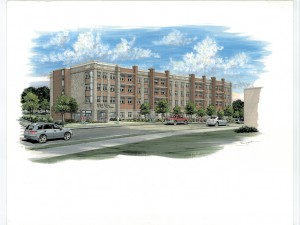 Mayor Karl Dean, state and local officials, community members and public housing residents joined the Metropolitan Development and Housing Agency Friday morning for a groundbreaking ceremony of Cayce Place Apartments, the first new public housing in Davidson County in 18 years. The 68-unit apartment building will be built on vacant land at Cayce Place in East Nashville.  
"This is a great day for our community and for the city of Nashville," said Jim Harbison, MDHA executive director. "To our residents, thank you for your support and your patience."  
The new construction is part of phase one of MDHA's plan to rebuild Cayce Place. The master plan, known as Envision Cayce, calls for 2,390 units and ensures a one-for-one replacement of public housing units while adding both new affordable and market-rate apartments.  
"Envision Cayce is an innovative way to leverage federal dollars to transform public housing into a mixed-use, mixed-income community," said Mayor Karl Dean. "It will create better places for our public housing residents to live. And it will allow MDHA to use its dollars more efficiently. It's a win-win for everyone involved."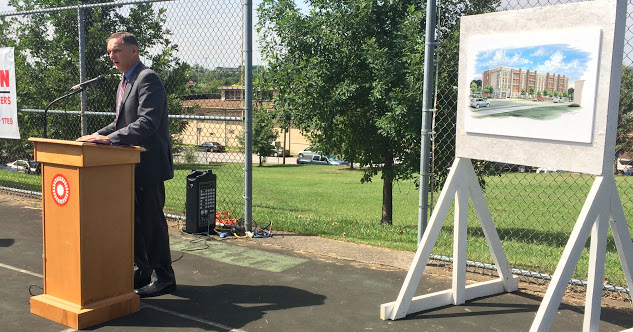 The funding for Cayce Place Apartments will primarily come from the U.S. Department of Housing and Urban Development (HUD). A $500,000 grant from the Tennessee Housing Development Agency (THDA) will also be used for the project, as well as funding from the city.  
"This project required an incredible amount of collaboration at every level, and I thank all of you for your continued support," said Harbison. "I can't tell you how much I look forward to opening Cayce Place Apartments in roughly 20 months."

R.G. Anderson will handle the construction of the $11 million project with design by Barge Cauthen.

Click here for more information about Envision Cayce.