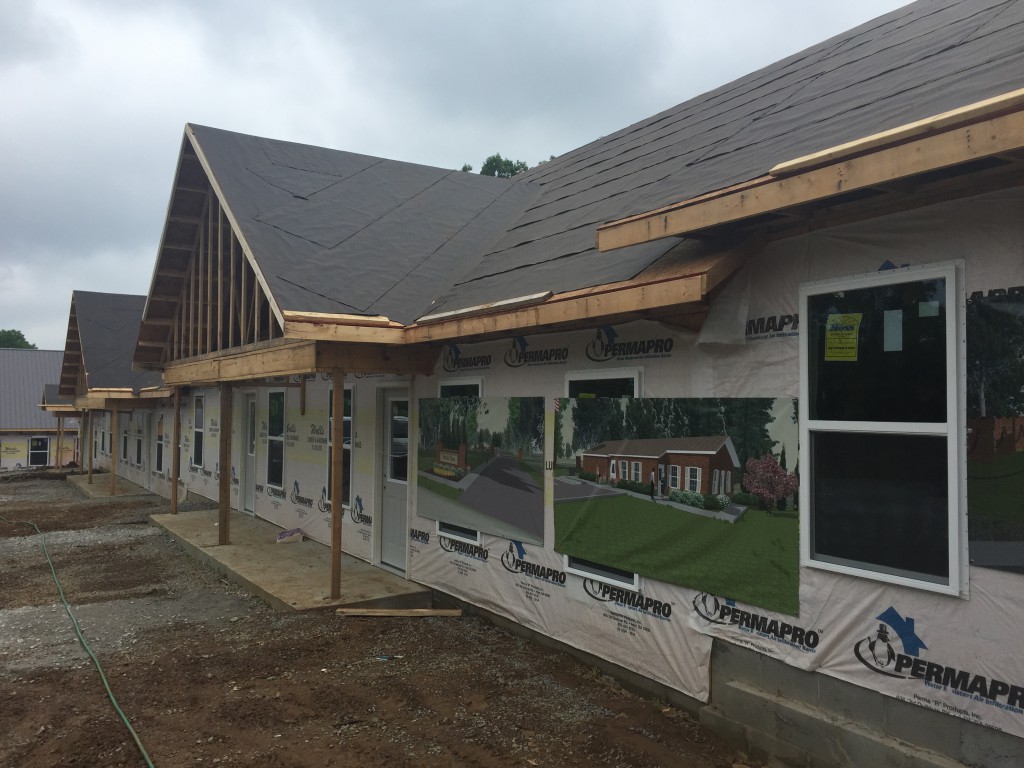 Mayor Karl Dean, state commissioners, local veterans and officials from Buffalo Valley Inc. and the Metropolitan Development and Housing Agency celebrated the topping out of an affordable housing community for homeless veterans Thursday morning. Located on Williams Avenue in Madison, Patriot Place is expected to open in October with 34 one-bedroom apartments.
"There is no greater honor than helping open a facility to support the men and women who have given so much for our freedoms," Dean said. "Too many of our veterans find themselves homeless after their tours of duty, and I believe we should do everything in our power to offer a hand up to those who have served. I thank MDHA's leadership in funding Patriot Place and the partnership with Buffalo Valley, the Tennessee Department of Veterans Affairs and Department of Mental Health and Substance Abuse Services."
MDHA has invested nearly $2.2 million HOME Investment Partnerships Program funds in the project for land acquisition and construction of 26 units. The agency also will award Veterans Affairs Supportive Housing (VASH) vouchers to 32 veterans to live at Patriot Place, funding valued at just over $158,000 annually. The remaining two apartments are reserved for chronically homeless people referred through the U.S. Department of Housing and Urban Development's Continuum of Care program, which MDHA administers in Davidson County and Buffalo Valley administers in 19 surrounding counties.
"As a retired Marine, it gives me great pleasure to announce MDHA's support of Patriot Place, which will benefit many service members for years to come," said retired Col. Jim Harbison, MDHA executive director. "By providing financial support to these apartments and vouchers to the veterans who will live here, MDHA continues to expand affordable housing opportunities while honoring the people who have served our great nation."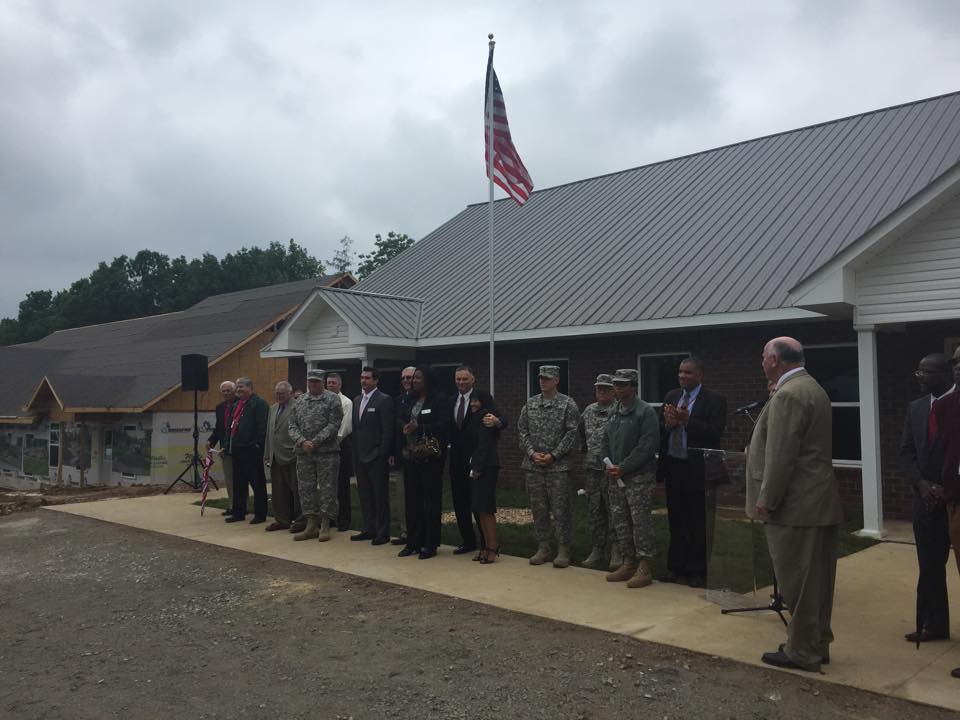 Buffalo Valley, which works closely with the Department of Veterans Affairs and is one of the largest rural affordable housing providers in Middle Tennessee, will own and operate the apartment community of three buildings named Bravo, Charlie and Delta. The nonprofit organization serves homeless male and female veterans with transitional housing at nine scattered site locations in and around Middle Tennessee. Patriot Place will be its first project in Davidson County, where veterans account for 11 percent of Nashville's 2,154 homeless people, according to MDHA's 2015 HUD-required point-in-time count.
"It is our duty and our honor to take care of those veterans who have served us so well. We are excited about this project and those it will benefit. This project is the result of a multi-agency effort to secure funding for these units. MDHA along with Federal Home Loan Bank and The Home Depot Foundation provided the majority of the funding along with funds from Buffalo Valley Inc. assets," said retired Capt. Jerry Risner, executive director of Buffalo Valley.
Once open this fall, Patriot Place will increase the amount of housing designated for homeless veterans in Davidson County by 32 percent. The apartment community will provide homeless veterans, who are very low-income, with safe and secure housing. It is located within walking distance of a veterans' service office and along a public transit bus route that includes the Veterans Affairs Hospital and other supportive services.