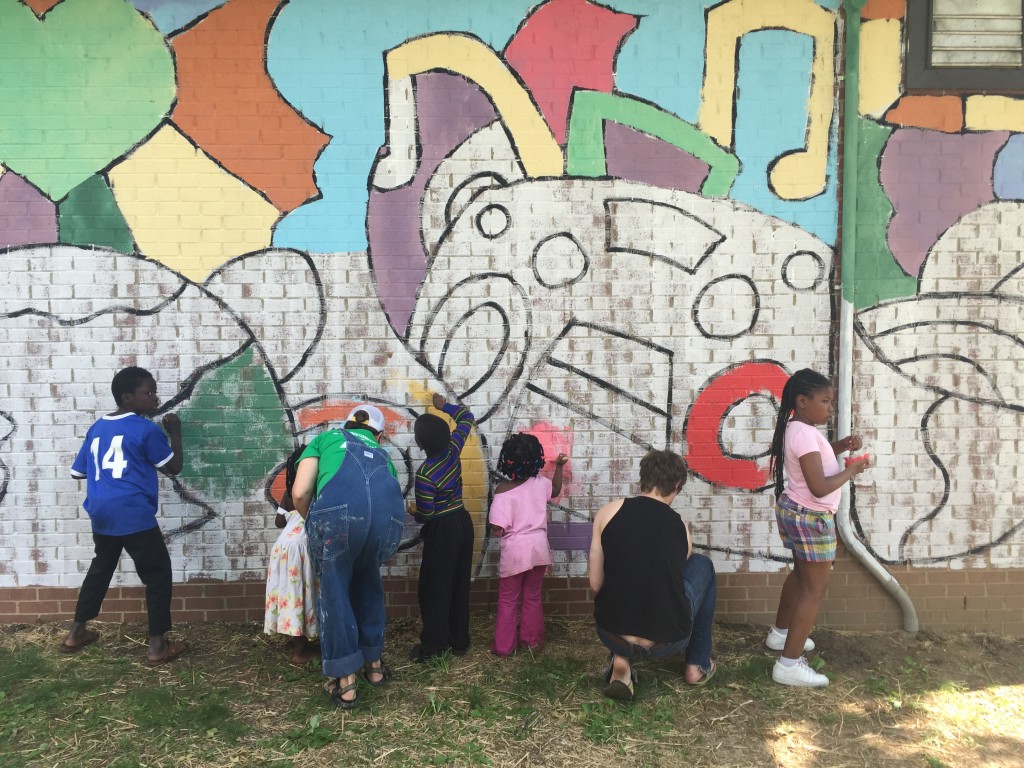 Dozens of elementary students have put their creative touches on Cumberland View to make the neighborhood where they live much brighter. Robert Churchwell Museum Magnet Elementary School second, third and fourth-grade students, teachers, parents and local artist Andee Rudloff covered three sides of the apartment's leasing office with a giant mural during a community painting day. Click here to watch a video of the event.
"This is great engagement and really a way of bringing people closer together in this community, which I know is what MDHA wants. A community that works together, lives together and can flourish together will have success," said Robert Churchwell Jr., the school's community outreach coordinator. "The mural is something that will be around for a long time after they become adults, finish high school and go to college."
Rudolff worked with art teacher Lauren Blake's fourth-grade art class to come up with words and images to reflect on how the public housing community is "a happy, healthy and creative place," Blake said.
Rudloff assembled their drawings into a cohesive mural design, white washed walls, painted bold black outlines, and on May 5 everyone filled in the space with colors of their choice to create a Keith Haring-style painting.
"I was really impressed with the insight of the students and their ability to take words and transfer them into an image that was really meaningful," Rudloff said.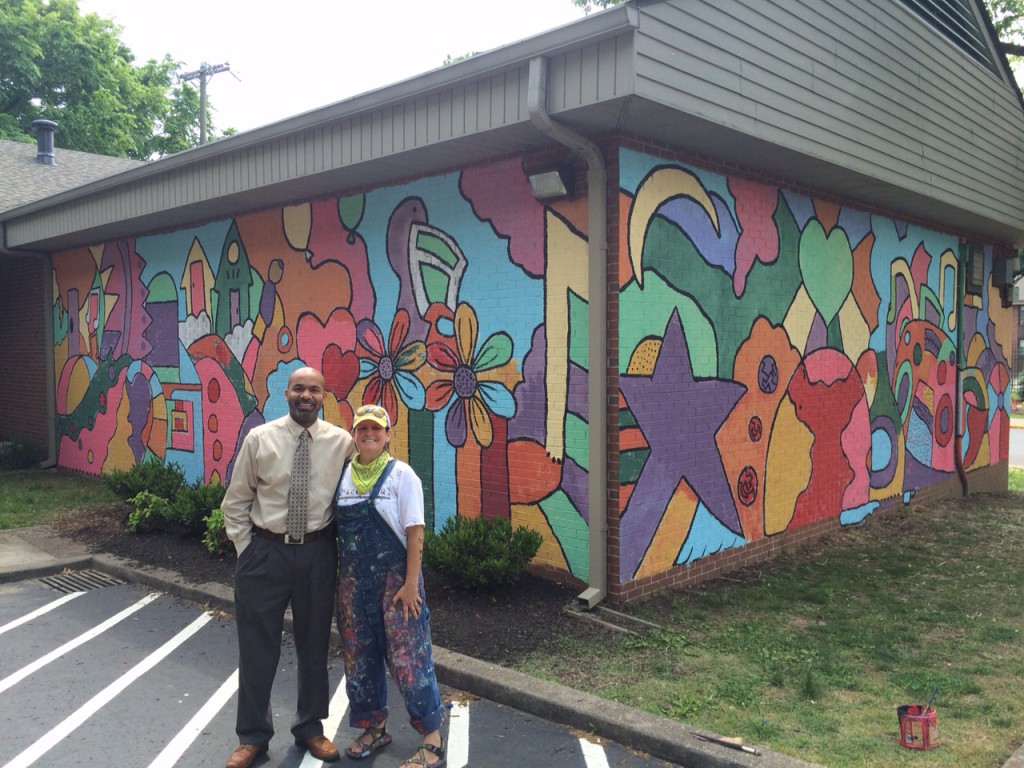 Cumberland View resident Shandrica Jackson's two sons begged her to let them paint, and she picked up paint brush too.
"They are being part of the community, and that is what I love. All of the children, parents and teachers are coming together, and the artist took her time to help the children and come up with an idea like this, which is great," Jackson said.
Property Manager Michael Evans said he saw the community mural painting as a way to improve the property and bring new life to Cumberland View.  He passed out bottled water and potato chips to the children as they took a break from the two-hour painting event. Leasing Assistant Roslyne Garnett even helped with painting.
Rudloff later returned to Cumberland View to touch up the black lines and add details.
The project was made possible through Metro Nashville Arts Commission THRIVE micro funding, which supports artists creating public art that engages the community and makes the neighborhood thrive in a creative way.
"It's amazing to be a part of this and for children to have the opportunity to see art outside of school and how art can connect to their personal lives," Blake said.