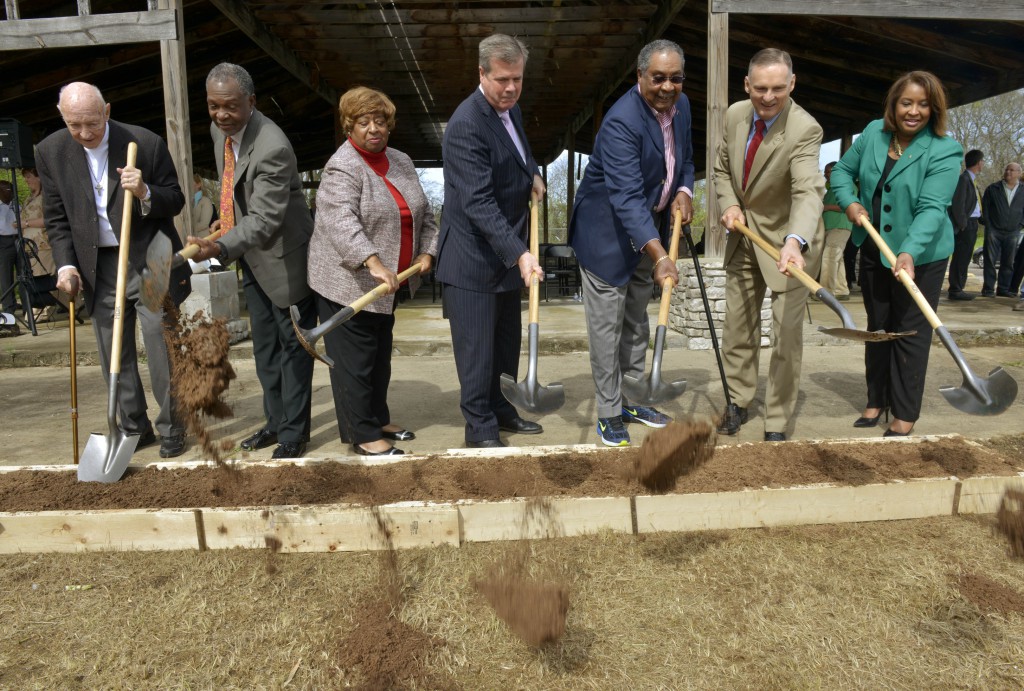 MDHA Executive Director Jim Harbison joined the Rev. Bill Barnes, Mayor Karl Dean, Urban Housing Solutions Executive Director Rusty Lawrence and community leaders on April 10 to break ground on a nearly $3.2 million affordable housing complex in North Nashville.
The Barnes Fund for Affordable Housing, which Mayor Dean proposed and Metro Council approved in 2013, is contributing $1,558,000 to help build the 23-apartment development at 2121 26th Avenue North, which should be under construction in June. To supplement the Barnes Fund dollars, MDHA is contributing $805,975 from the HOME Investment Partnership, a federal Department of Housing and Urban Development program that MDHA operates for the city of Nashville. Truxton Trust is providing $803,206 in private financing.
"MDHA is happy to contribute HOME funding to support Urban Housing Solutions and other Barnes Fund projects to increase affordable housing opportunities in Nashville," Harbison said. "These federal funds provide financing to nonprofit developers for the construction of apartments for very low-income people."
Nonprofit developer Urban Housing Solutions received the funds to purchase, demolish and redevelop the property, an abandoned multi-family complex that was foreclosed after a troubled recent history.  The property fell into disrepair, was a site of illegal dumping and incurred numerous Metro health and codes violations. In addition to providing 23 new units of affordable housing, the project marks a significant turnaround for the property.
"This is what we love to do: take an old, dilapidated site and turn it into affordable housing that is new, fresh and modern," Lawrence said.
The development will have eight studio and efficiency apartments, 12 one-bedroom flats and three two-bedroom flats.
"The Barnes Fund for Affordable Housing, MDHA, Urban Housing Solutions, the Truxton Trust and others had a new vision that will turn dreams and possibilities into walls and open spaces and homes," Mayor Dean said. "Today, in this season of rebirth and renewal, we celebrate the renewal of this corner of our city."
Metro Government established the Metropolitan Housing Trust Fund Commission in 2013 to develop a fund to provide a local, flexible method for increasing the supply of affordable housing in Davidson County. The Barnes Fund for Affordable Housing grant program was established with an initial grant of more than $3 million to help non-profit affordable housing developers provide quality affordable housing to residents with limited means.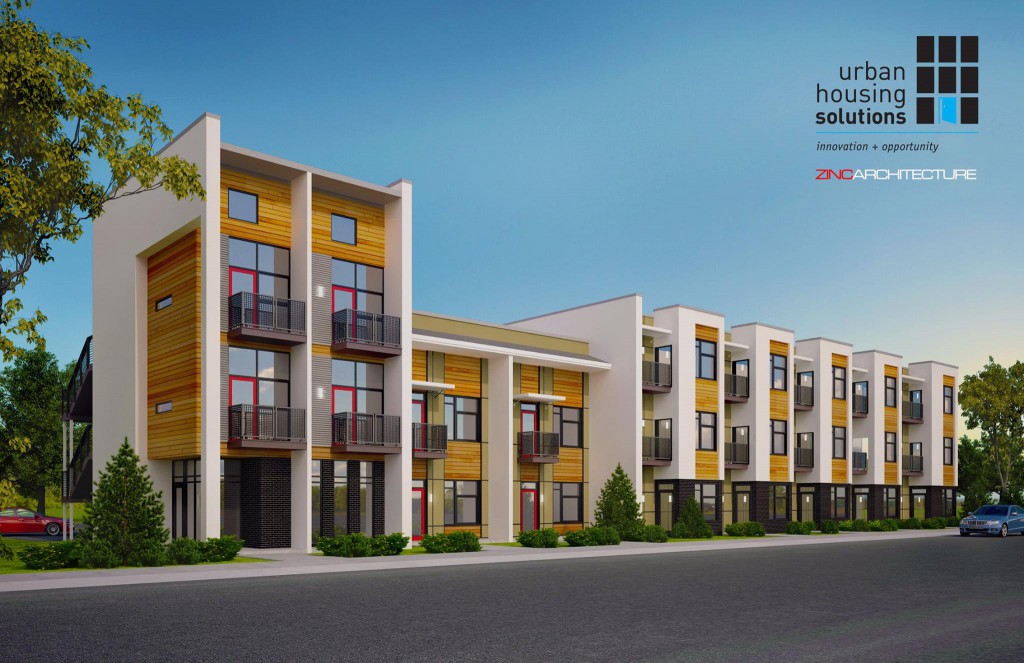 Mayor Dean announced last month that the first $5 million Metro will receive from the sale of the Nashville Convention Center for redevelopment, pending council approval, will be put into the Barnes Fund.
The fund targets low-income households earning less than 60 percent of the HUD median family income, adjusted for family size. That equals $40,140 or less for a family of four. The fund makes competitive grants to nonprofit housing developers. Grants include funding for renovation or construction of affordable homeownership and rental opportunities.
In conjunction with the Barnes Fund, MDHA has awarded $1.3 million in HOME Investment Partnerships Program funding to nonprofit organizations Be a Helping Hand, Urban Housing Solutions, Inc. and Woodbine Community Organization to build 18 affordable housing units in North Nashville.
The Woodbine Community Organization has built and leased two Single Room Occupancy (SRO) homes at 1013 43rd Avenue North and 1540 14th Avenue North. Each home consists of 7 SRO units and serving persons with incomes at or below 30 percent of the median family income.
Be A Helping Hand Foundation is expected to start work on two multi-family units at 2106 14th Avenue North and 1823 12th Avenue North by next week.