When browsing life's menu, Reverend Howard E. Jones Jr. has always sought out extra helpings of giving back to his community.
"To whom much is given, much is required," Jones said.
Jones was the youngest of five siblings growing up at Historic Preston Taylor Apartments. He recalls how his parents set an example of giving back, especially at the grocery stores they owned.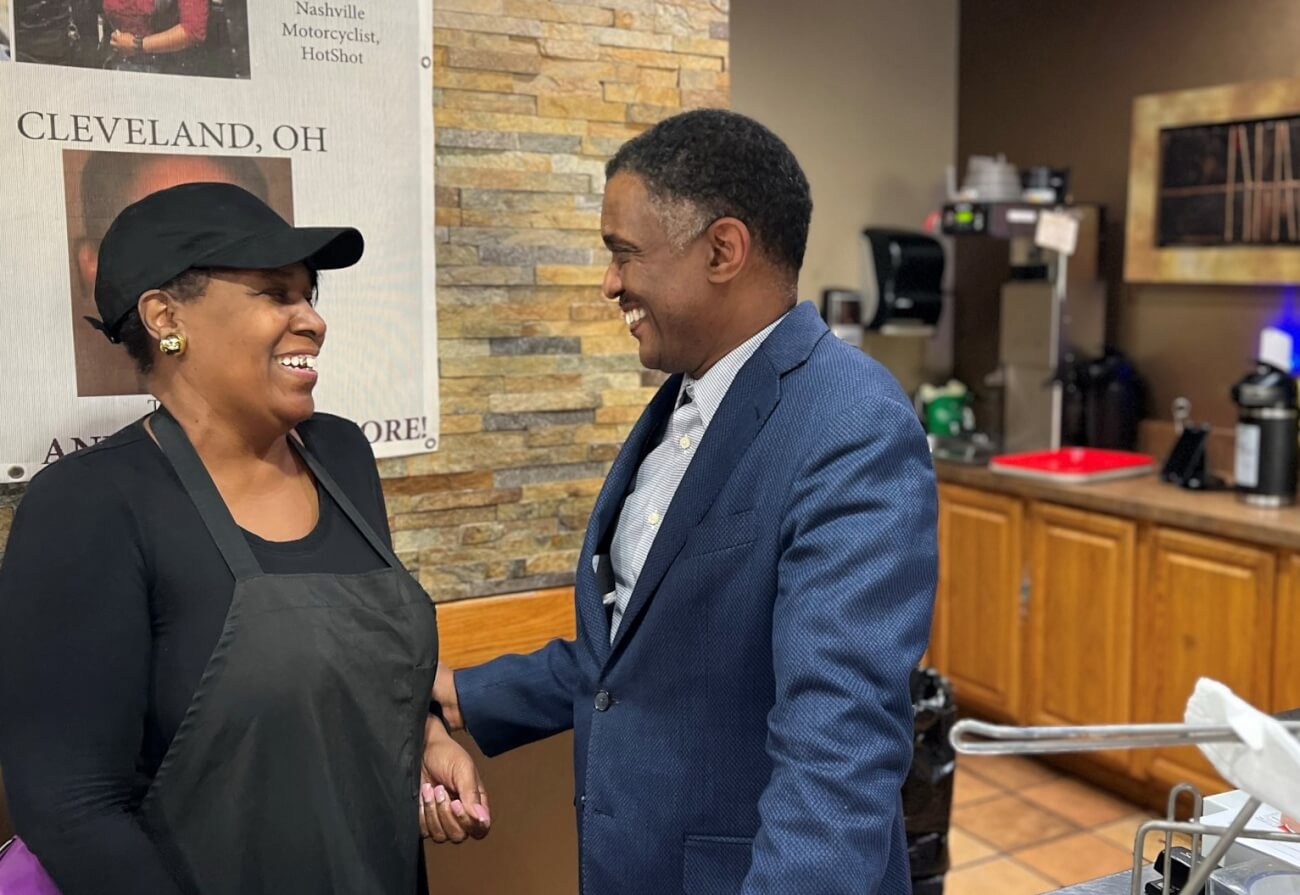 "No one could ever leave hungry," Jones said. "They would make sure anyone who came in left with a cart of food, regardless of if they could pay or not."
While his parents did not go to college, Jones says they were instrumental in encouraging him to pursue a higher education.
"My mother and father were the greatest motivators for my siblings and me," Jones said. "Not only did they teach us valuable principles of living, but they also made way for us to have experiences like pre-college."
Jones earned his bachelor's degree in sociology and history from Tennessee State University and went on to graduate with a master's degree in education. He accepted a position with Metro Nashville Public Schools (MNPS) and is now a principal in the school system that he has been a part of for three decades. While proud of his academic accomplishments, Jones was hungry to find creative ways to give back to others.
"Success is not so much determined by diplomas and letters after your name, but what you do with the gifts you have been given," Jones said.
Jones used his gifts to open Kingdom Café on Jefferson Street in 2016. In addition to offering a menu with a wide selection of southern staples, Kingdom Café has an important mission.
"Kingdom Café is designed to employ people with prior justice system involvement and give them a second chance," Jones said. "People can make a difference in their life and their community if they have the opportunity."
Since Kingdom Café opened, Jones has expanded the original restaurant, turned its management over to his son, Howard Jones III, and opened a second location in the William R. Snodgrass Tennessee Tower. While he has much on his plate in his efforts to give back, Jones recognizes that the community has been generous to him, as well.
"Unity in the community means that we support each other," Jones said. "That's true family."