When one door closes, another opens – or at least, that's how the saying goes. As someone constantly seeking opportunities to achieve her dreams, Shadondra has found ways to open her own doors – including one to her very own home.
"Owning a home for myself and my kids is something I have always wanted out of life," she said. "I wanted to prove that I could do it."
Shadondra lived in Nashville with her husband and two children. After encountering barriers to employment, she and her husband started their own business.
"We got tired of being told no," she said. "I've been able to negotiate projects on my own as a business owner, and it's been successful."
Despite the growth of their business, there was still a piece missing – a home to call their own. For the time being, Shadondra participated in the U.S. Department of Housing and Urban Development's Section 8 Housing Choice Voucher program, which is managed by MDHA in Davidson County.
Owning a home for myself and my kids is something I have always wanted out of life.

ShaDondra
Unfortunately, she encountered many obstacles throughout the house-hunting search that ended up spanning nearly a decade. Her credit score was okay, but she lacked the income many lenders required.
Shadondra recalled the experience of trying to qualify for a loan as being extremely stressful, comparing it to an emotional rollercoaster. However, instead of becoming discouraged, she focused her efforts on trying to improve her credit score. She closed a credit card, thinking that would help increase her score. Unfortunately, the credit card was her longest line of credit, so when she closed it, it did the opposite of what she was trying to accomplish.
"I had that line of credit for 15 years," Shadondra said. "I just didn't have the information to know better."
To help her learn the tools she needed to reach her goal of homeownership, Shadondra enrolled in the Financial Freedom Workshop in 2021, which is offered through MDHA's Envision Center. Following completion of the Workshop, participants are able to enroll in the Homebuyer's Club, which further assists participants in their journey toward homeownership. Throughout the process, she increased her credit score by 100 points. She also learned about the importance of saving money for a home, so she made an effort to set aside money she received through stimulus checks and tax refunds.
"It was hard to save money and live life at the same time, but the program helped me budget so that I could prepare for unexpected expenses while also working towards my dream of homeownership," Shadondra said. "I learned how to exercise discipline with my money."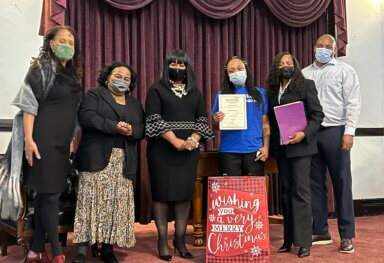 Upon graduating from the Homebuyer's Club in December 2021, Shadondra continued her search in an increasingly competitive housing market. However, using the new tools she had learned in the Financial Freedom Workshop and Homebuyer's Club, she stayed focused. And in March 2023, her dream began to become a reality.
A homeowner in Clarksville was interested in offering a rent-to-own contract. When her realtor shared the situation with her, Shadondra knew this was the opportunity she had been waiting for.
"This lease purchase agreement was perfect for me," she said. "It has made the homebuying process a breeze."
The home was built in 2018 and features four bedrooms and two-and-a-half bathrooms. While Shadondra enjoys the large shower in the bathroom, she says her favorite room is the open-concept kitchen.
"I love to cook with my family nearby," she said. "Because the kitchen is so open, I can still interact with them while I'm preparing a meal."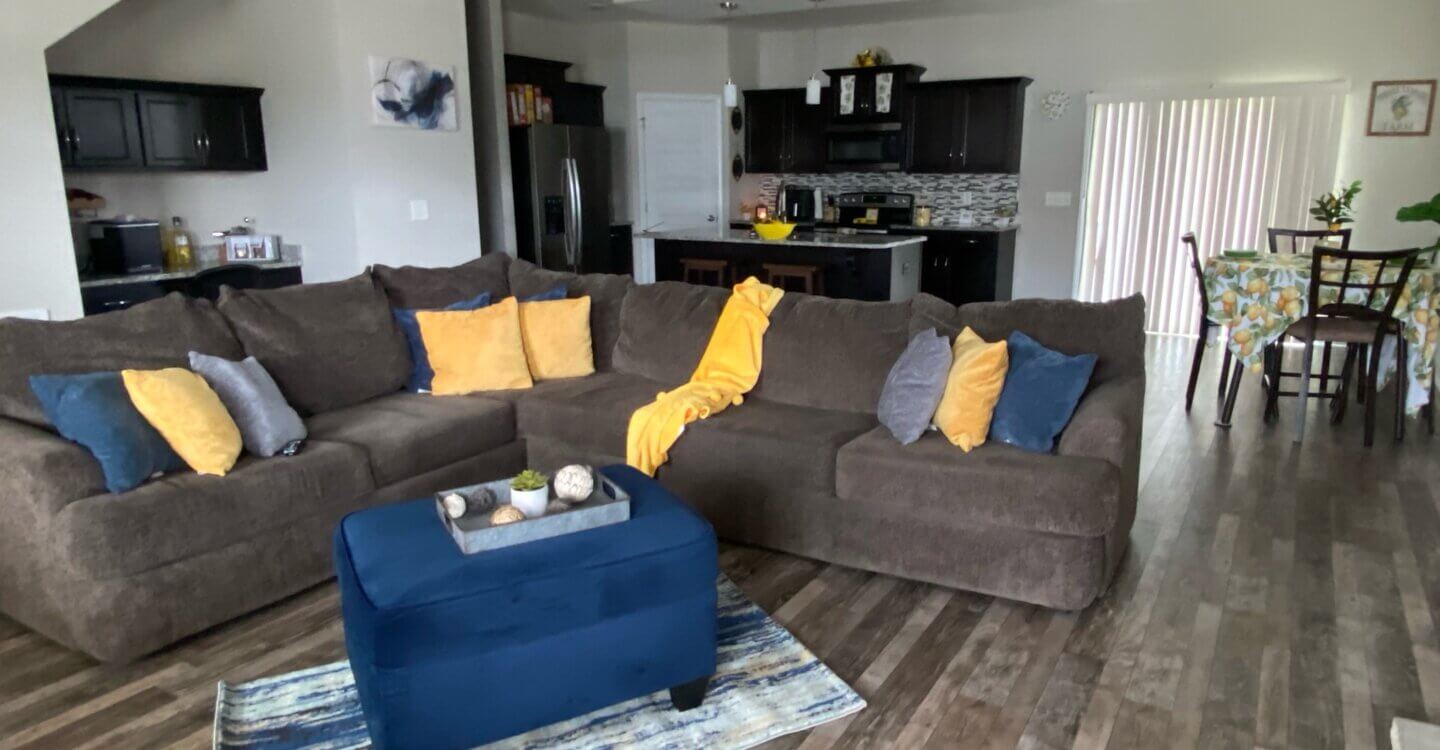 Shadondra encourages others to enroll in the Financial Freedom Workshop and Homebuyer's Club to support them on their journey to homeownership. While she feels the program was a key aspect of her reaching her dream, she recognizes that she was the only one who could make homeownership a reality for herself.
"You have to really put your mind to it," she said. "I could not have done it without my determination, and I'm proud of myself for not quitting."
She encourages others to not become daunted when their dreams seem out of reach.
"It's going to get hard, because that's life," Shadondra said. "But don't give up on your dream. Just keep pushing toward it."