Earning a driver's license has been a long-term goal of Tim who lives at MDHA's Barrett Manor, which is a part of Cayce Place in East Nashville. Thanks to MDHA's Work Readiness program, which is made possible by grant funding like Regions Bank Foundation, Tim is on the road to achieving his dream.
Tim grew up in East Nashville. He has struggled with his eyesight for as long as he can remember. He also used substances in the past. After losing family members and reflecting on his life, Tim realized his life needed to make a U-turn.
"I've been clean now for more than 12 years, and I never look back," Tim said. "I've come a long way, and I like sharing my story in hopes that I can inspire other people to change their lives, too."
In 2015, Tim began working as a groundskeeper at MDHA's CWA Plaza Apartments through a temporary employment agency. His work ethic and positive attitude quickly stood out to his supervisor. The supervisor learned that it was Tim's goal to have his driver's license reinstated, but the expensive fees were a barrier to him taking the next step. Knowing that Tim was a dedicated worker who would follow through on any assistance that was provided to help him reach his goal, the supervisor referred Tim to MDHA Section 3 Work Readiness Coordinator Stephanie Harris.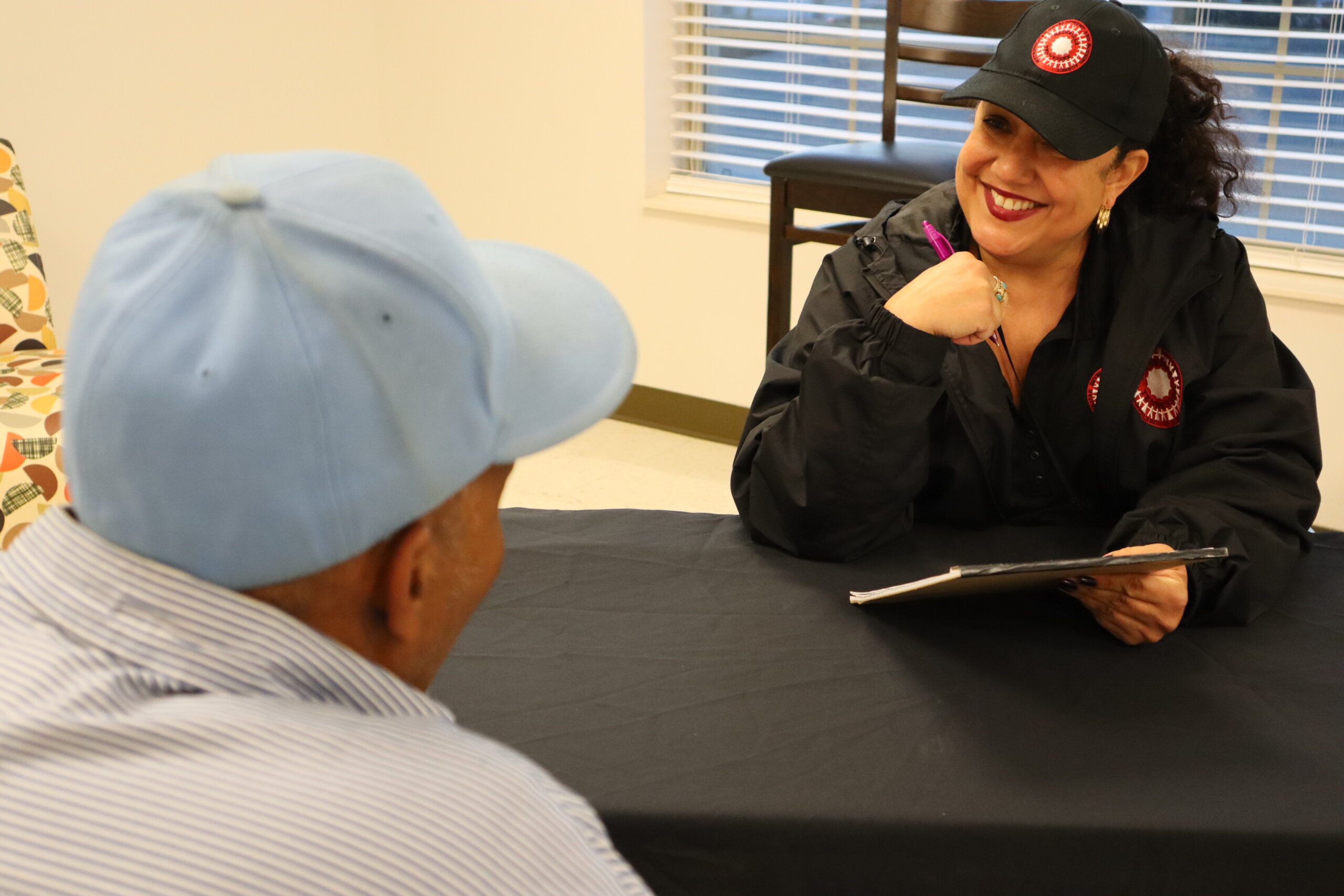 "Stephanie is an awesome piece on the chessboard," Tim said. "She helps so many people and goes above and beyond in her job to help anyone in need."
Harris facilitates MDHA's Work Readiness Program, which offers no-interest loans to individuals who live in subsidized housing to help increase economic prosperity by removing fees and legal barriers. These loans can support payments of a variety of expenses that could act as a barrier to employment, such as court costs, expunction fees and birth certificates. They can also assist with costs associated with obtaining a valid driver's license.
Working with Harris, most of the fees and fines for Tim's driver's license were waived, leaving only the $978 reinstatement fee, for which the program provided a microloan in 2018. Tim repaid his loan in full the same year.
Unfortunately, there was still a bumpy road ahead for Tim. When Tim went to the DMV to reinstate his license, he failed the vision test. When he attempted to get glasses, he was told he first needed to have eye surgery.
Life may be hectic sometimes, but you have to have a positive attitude in order to be successful, When you have a positive attitude, positive things happen.

Tim W., MDHA Resident
But Tim was not ready to pump the brakes on reaching his goal. He asked Harris if the Work Readiness Program could issue a loan to help cover the cost of his copay for the eye surgery. Due to the flexibility of the program, Harris was able to issue a loan to pay more than $2,000 for Tim's copay.
It was good the surgery took place when it did. The specialist who performed the procedure estimated that it would not have been long before Tim lost all sight in his eye had he prolonged having the surgery.
Fortunately, Tim's prognosis is positive, and the surgery stopped any further damage. In addition, he has been able to make a significant down payment on the microloan he received for the copay. Pending cataract surgery and eyeglasses, both of which can be covered with microloans if needed, Tim should be able to pass his vision test and get his license in early 2023.
While Tim still has a long road ahead, he has a support system to help him move forward. Due to his reliability as an employee, Tim was hired to work as a full-time employee for MDHA in 2018. Harris also helped him apply for housing at MDHA's Barrett Manor, where he has lived since 2020.
"Because of my job, I felt comfortable leaving where I was living with my mom and moving into my own place," Tim said. "It's nice and comfortable."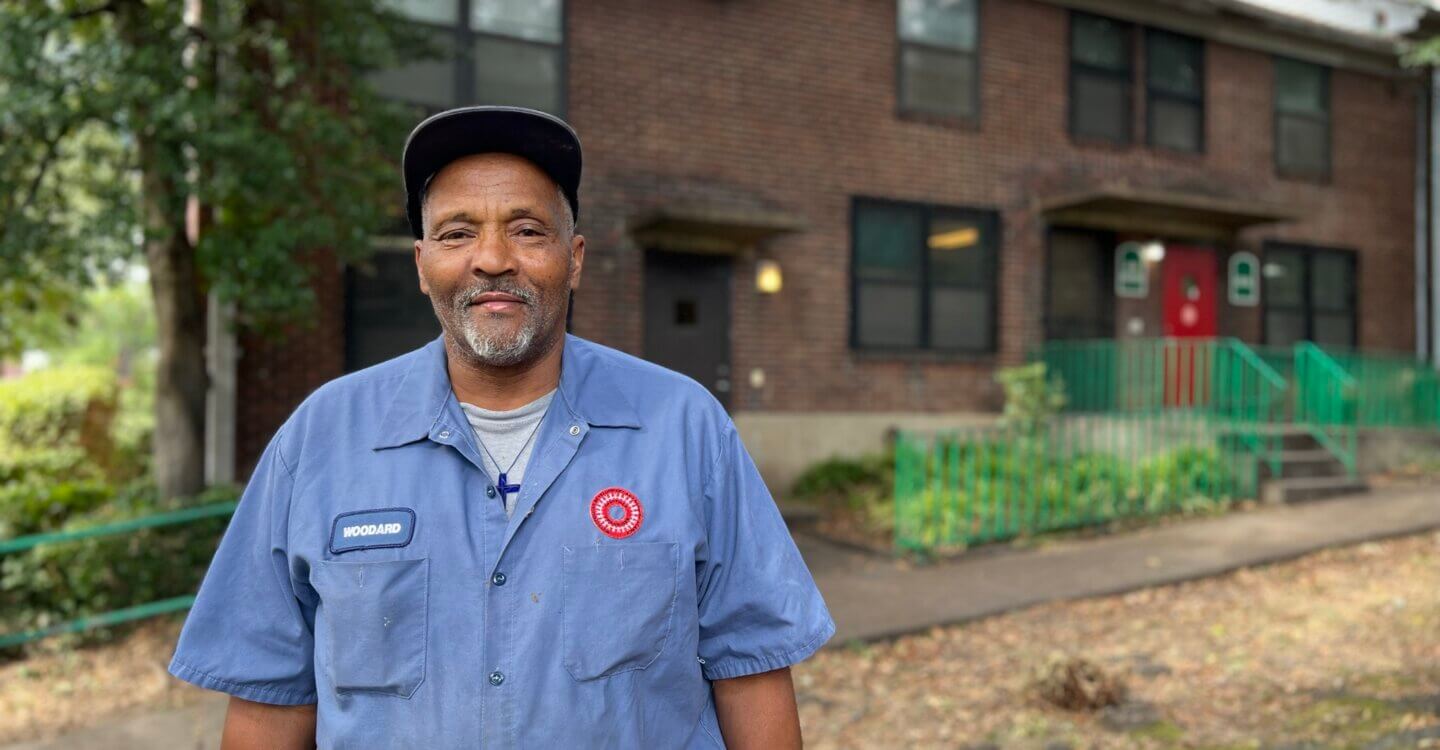 Tim feels like he owes much of his progress to Harris.
"She has helped me so much with so many different things," Tim said. "When people go above and beyond to help you, they encourage you to help yourself even more."
While Tim wants to make Harris proud by earning his driver's license, she already sees him as someone who has overcome great barriers to reach their goals.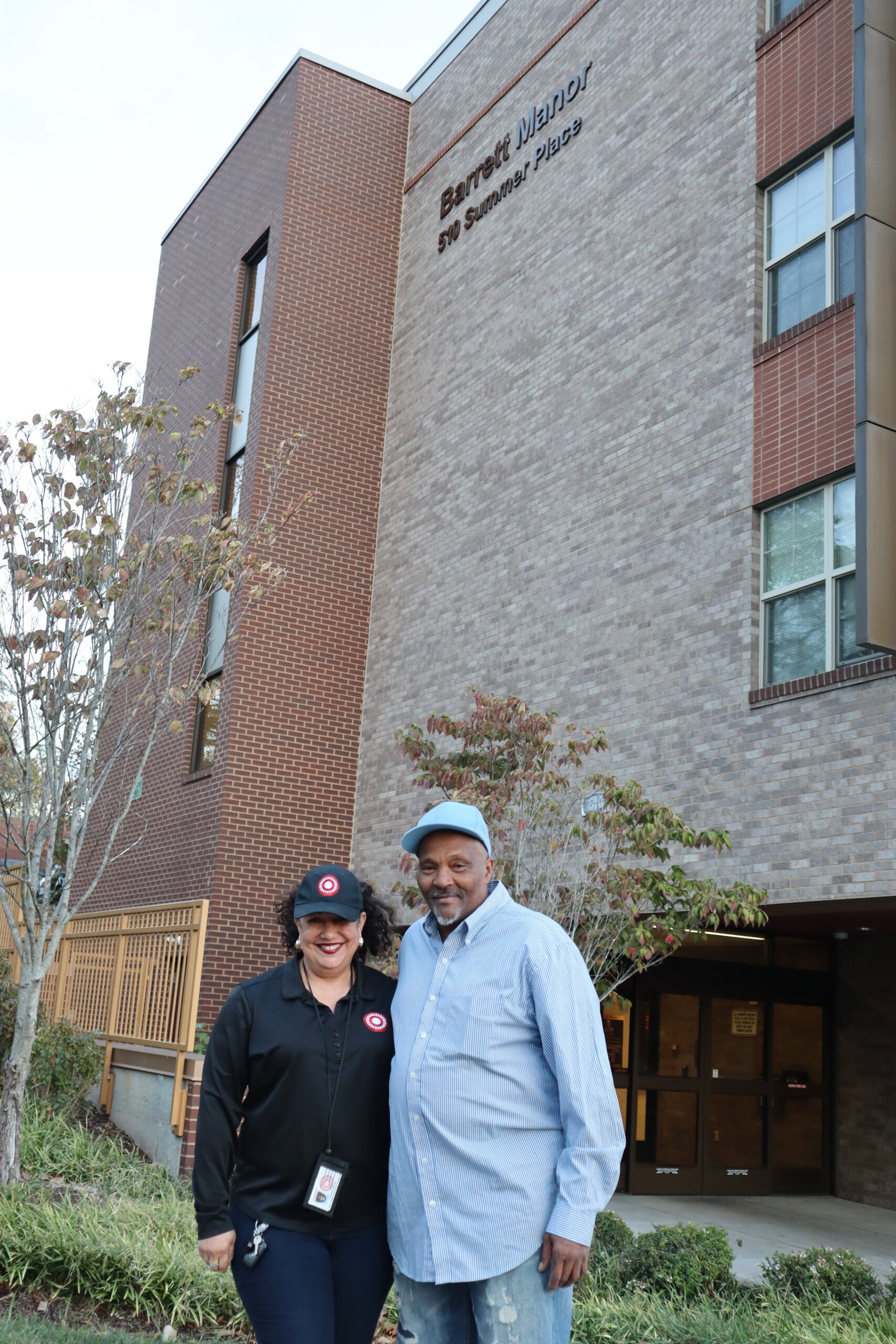 "Tim is one of my favorite success stories who has taken full advantage of the Work Readiness Program," Harris says. "He's worked so hard, and I can't wait to see him have his driver's license reinstated."
While he waits for the green light to retake his driver's license test, Tim says he sees his positive attitude as key to his success.
"Life may be hectic sometimes, but you have to have a positive attitude in order to be successful," Tim said. "When you have a positive attitude, positive things happen."