Click on the corresponding Application Link to Update your RentCafe Profile.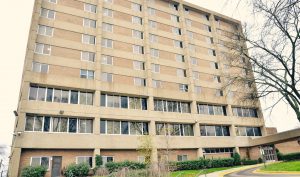 Vine Hill Studio Apartments
625 Benton Ave., Nashville, TN 37204
615-252-3686
615-252-2295
147 units
Vine Hill Studio Apartments is managed by MDHA and serves households earning up to 80% of the Area Median Income. In order to qualify for an elderly and disabled property, the head of household must be at least 62 years old or have a disability. In most cases, documentation of the disability is required.
Log In to RentCafe