Community Development Department
P.O. Box 846
Nashville, TN 37202
(615) 252-8530
(615) 252-8533
To Request Accommodation or Language Assistance:
Telephone Device for the Deaf:
Application and Approval Procedures
---
Step 1: Application
Complete and return the attached application along with all information required in Section J of the application.
Include a check payable to MDHA for the credit report/application fee of $25.00 for individuals or $50.00 for LLC, Corporation or Trust (non-refundable).
Application will not be processed until all required information is received.
MDHA will contact applicant within 30 days of receipt of a completed application with a preliminary eligibility determination.
Send to:
712 South Sixth Street
Nashville, Tennessee 37206
Step 2: Environmental Clearance
MDHA will initiate the environmental review process. The timeline depends on the scope of work but could take up to 30 days or longer. Until this process is complete, no work can occur – even with another source of funds, and no contracts can be executed. During this time, however, applicant may proceed with Steps 3-6.
Step 3: Lead-Based Paint Requirements
Properties constructed prior to 1978 must meet these requirements.
Step 4: Secure Bids
Applicants are required to attempt to obtain a minimum of three (3) bids from licensed and bonded general contractors. The bids must detail and provide a line-item cost by trades for the work necessary to bring the property up to local building codes, HUD Housing Quality Standards, ordinances, zoning requirements, lead-based paint and accessibility requirements, as applicable. It is recommended that applicant meet with MDHA to understand HUD's Housing Quality Standards.
Applicant cannot enter into a contract committing funds until the environmental review process is complete.
Step 5: Secure Additional Permanent and Construction Financing, as applicable
If financing in addition to MDHA loan funds is required to complete the project, it is the responsibility of the applicant to secure the necessary gap financing to complete the project. Applicant must demonstrate that this funding is secure prior to loan approval.
Step 6: Obtain MDHA Loan Approval
Once bids are received and approved by MDHA and applicant has secured commitments for any additional financing (commitments can be contingent upon approval of the MDHA rehabilitation loan), an application package will be submitted to the MDHA Loan Review Committee for consideration. If approval is recommended, MDHA will issue a loan commitment letter outlining the terms and conditions for closing the loan. The loan commitment will be good for 120 days to allow sufficient time for closing.
Step 7: Environmental Review Complete
MDHA completes ER clearance and will schedule a loan closing.
Step 8: Loan Closing
Applicants will be responsible for the cost of the title search, attorney charges for preparation of closing documents and filing fees. The estimated cost for these fees will be disclosed prior to closing. THESE COSTS CANNOT BE WITHHELD FROM LOAN PROCEEDS.
Additionally, applicants will be required to provide MDHA with replacement cost insurance prior to closing showing MDHA as additional insured.
All loan(s) will be secured by Deeds of Trust and Deed Restrictions on the property to ensure use of the property as affordable housing for the 10-year compliance period. Early repayment of loans does not negate the responsibility of the property owner to use the property for affordable, income restricted housing for the full ten (10) years.
Step 9: Execute Contracts
Applicant can execute contracts with general contractors and close on property acquisition, if applicable.
Step 10: Obtain Building Permits
Contractor is required to obtain building permits for any rehabilitation work that requires a permit for repair or replacement. Additional information can be obtained by contacting the Nashville Metro Codes Department.
Step 11: Construction Period
MDHA and Metro Codes Inspectors will conduct in-progress and final inspections to ensure all rehabilitation work is completed according to codes and that the property meets HUD Housing Quality Standards. Tenants will not be allowed to move into any unit until it has passed all required inspections.
Step 12: Loan Disbursements
MDHA loan funds will be disbursed through a 3 draw process: 1st draw at 50% complete; 2nd draw at 95% complete; and 3rd and final when unit is leased to an income-eligible tenant and occupancy information has been provided to MDHA.
Step 13: Project Closeout
For non-Section 8, VASH, or S+C tenants, the following information must be provided to the MDHA Community Development Department within 30 days after completion of rehabilitation:
Copies of lease(s) and
Verification of tenant income (check stubs and/or other income and asset information for all adult household members)
Step 14: Requirements during 10 Year Affordability Period
For non-Section 8, VASH, or S+C tenants, the following information must be provided to the MDHA Community Development Department every 1 to 3 years during the 10-year affordability period:
Copies of lease(s) and
Verification of tenant income (check stubs and/or other income and asset information for all adult household members)
Verification of replacement cost insurance coverage showing MDHA as additional insured
Provide access to the unit for inspections
---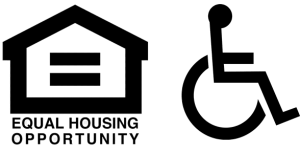 The Metropolitan Development and Housing Agency does not discriminate against any person in employment or client services because of race, color, age, national origin, marital status, sex, disability, religion, or any other legally protected status.