MDHA's CDBG Rental Rehabilitation Program for Metropolitan Nashville/Davidson County is designed to assist property owners to rehabilitate substandard property to be made available for lease to tenants with incomes at or below 80% Adjusted Median Income (AMI) at Section 8 Fair Market Rents for a minimum of 10 years. Every unit that receives assistance through this program is subject to rent controls designed to make sure that rents are affordable to low income individuals. Rents will be determined based on the fair market rents per bedroom size as established by HUD updated annually. For more information on Section 8 Fair Market Rents and the Section 8 Program contact: ndeep@nashville-mdha.org.
These funds may not be used to rehabilitate housing units previously assisted with HOME or CDBG funds that still have an MDHA Deed of Trust or Deed Restriction in place.
General Eligibility Requirements
Properties must be located in Nashville/Davidson County.
For purposes of this program, a rental unit is defined as a residential area that consists of one bedroom, kitchen, bathroom and living area.
Applicants must be considered credit worthy.
Applicants must have clear title to the property (subject to superior mortgage liens).
Property must have sufficient cash flow to support maintenance, repay all debt including rehabilitation loans, and keep taxes and insurance current.
Applicants will be responsible for the up-front cost of a lead-based paint inspection (required for all properties constructed prior to 1978 – the cost of this inspection can be reimbursed from Loan proceeds if the loan is approved and closing takes place.) Applicants will also be responsible for title search, attorney charges for preparation of closing documents and filing fees. The estimated cost for these fees will be disclosed prior to closing. THESE COSTS CANNOT BE WITHHELD FROM LOAN PROCEEDS.
Rehab Loan funds will be disbursed through a 3 draw process (1st at 50% completion; 2nd at 95% complete and 3rd final when unit is leased to income-eligible tenant and occupancy information has been provided to MDHA).
Rehabilitation of Occupied Units – Tenant Assistance Policy
Applicants are cautioned that any existing tenants must be given the opportunity to remain in the project under reasonable terms and conditions including a rent that is considered affordable based on their household income. If units are occupied at the time of application submission, MDHA staff will interview tenants to see if they and/or the project qualify for assistance via MDHA's Section 8 Project Based Voucher (PBV) program, based on availability. If neither the project or the tenants qualify for Section 8 assistance via the PBV program or the tenants do not want Section 8 assistance or it is not available and permanent relocation is required, the project will not be eligible for funding.
If the extent of the rehabilitation requires temporary relocation of tenants, the applicant will be required to provide tenants with sufficient assistance to ensure that any temporary move is made at no cost to the tenants. Rehabilitation of occupied units will only be considered if the extent of the rehabilitation does not require permanent relocation of existing tenants.
Davis-Bacon Requirements
Any contract for rehabilitation of housing containing 8 or more units assisted with funds through this program must comply with the provisions of the Davis-Bacon Act.
Environmental Clearance
No work can begin on the project (even if paid for from other non-federal sources) until the property has received Environmental Clearance and a loan closing has taken place.
Fair Housing and Equal Opportunity
Any applicant receiving funds to rehabilitate properties through this program will be required to abide by the following laws and regulations pertaining to Fair Housing and Equal Opportunity.
Title VI of the Civil Rights Act of 1964, as amended (42 U.S.C. 2000d et seq.)
The Fair Housing Act (42 U.S.C. 3601-3620)
Equal Opportunity in Housing (Executive Order 11063, as amended by Executive Order 12259)
Age Discrimination Act of 1975, as amended (42 U.S.C. 6101)
American with Disabilities Act (42 U.S.C. 12131; 47 U.S.C. 155, 201, 218, and 225)
Section 504 of the Rehabilitation Act of 1973
Violence Against Women Act (VAWA) of 2013
Loan Options
The CDBG Rental Rehabilitation Loan Program consists of the following types of loans: Applicants can select either option.
Forgivable over 10 years if applicant commits to make the property available exclusively for lease to Section 8 Voucher Holders; or
Repaid over 10 years at 3% interest if applicant commits to make the property available to all tenants with incomes at or below 80% AMI.
With either loan option, the property must remain on the affordable rental market for ten (10) years after rehabilitation is complete and be leased at no more that the Section 8 Fair Market Rents to income eligible tenants. All loans will be secured by, personal guarantees from all property owners along with Deeds of Trust on the property and Deed Restrictions to ensure that properties are used as affordable housing for the 10 year compliance period. Additionally, early repayment of the loan does not negate the responsibility of the property owner to use the property for affordable, income restricted housing for the full ten (10) years.
Loan Limits
Package #1: Single Family or duplex
Maximum Loan: $50,000
Maximum Forgivable Loan for lead remediation: $7,500
Package #2: 3 & 4 Units
Maximum Loan: $150,000
Maximum Forgivable Loan for lead remediation: $10,000
Package #3: 5 Units or more
Maximum Loan: $250,000
Maximum Forgivable Loan for lead remediation: $12,000
Property Standards
At completion of rehab the property must comply with all local building codes, ordinances, zoning requirements, lead based paint and accessibility requirements as applicable. Additionally, the property must meet the MDHA Section 8 Housing Quality Standards initially and during an annual inspection. The property must meet these standards for the duration of the ten (10) year compliance period. MDHA will inspect the property periodically to ensure these standards are being met.
Loan Compliance for the 10-year Period
*The property must be leased in accordance with the Affirmative Marketing Policies set-forth by MDHA.
*Rent guidelines must be met annually and verified through the submission of lease(s) to MDHA.
*Total tenant household income must not exceed income limits at 80% AMI or below, adjusted for family size. Income guidelines must be met annually and verified through the submission of a copy of tenant's check stubs or letter from employer regarding tenant income.
Property Taxes must remain current and replacement cost insurance must be in force for the full 10 year period showing MDHA as additional insured.
*Compliance for these items will be handled through MDHA's Section 8 office for applicant's that choose loan option 1 to make units available to lease exclusively by Section 8 Voucher Holders. Applicants that choose loan option 2 are required to maintain all records to document compliance.
Loan Servicing
For applicants choosing the payback loan option, payments must be received by the 10th of each month or a late fee will be added.
ALL PAYMENTS WILL BE SENT TO:
The Housing Fund
305 11th Avenue South
Nashville, Tennessee 37203
If any of the above stipulations are not met, MDHA will request full payment of any outstanding loan balance plus interest with payment due within 30 days of request. If payment is not received within 30 days, MDHA will begin foreclosure proceedings.
Any request for loan assumption and subordination must be in writing. All subordination and assumption requests must be reviewed by MDHA's Loan Review Committee based on rules and regulations set-forth to govern those requests.
---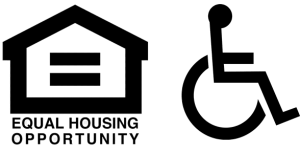 The Metropolitan Development and Housing Agency does not discriminate against any person in employment or client services because of race, color, age, national origin, marital status, sex, disability, religion, or any other legally protected status.