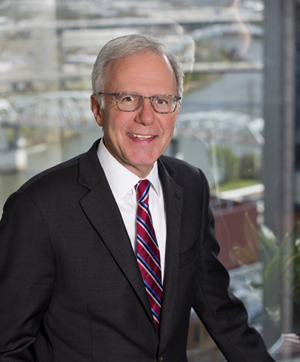 Bill Purcell has spent more than 40 years in law, public service and higher education. During his eight-year tenure as Mayor of the Metropolitan Government of Nashville and Davidson County, Tennessee (1999-2007), the city saw unprecedented economic expansion, an increase in Metro school funding of more than 50%, and the development and preservation of more than 26,000 affordable housing units. During his term, Nashville was ranked as the number one city for corporate headquarters and twice ranked as the hottest city in America for expansion and relocation of business. Purcell was elected to five terms in the Tennessee House of Representatives (1986-96), serving as Majority Leader (1990-96).
An active participant in the work of the legal profession, Purcell has been honored by the Nashville Bar Association with the John C. Tune award for outstanding contributions to his community and faithful service to the bar. He earned his bachelor's degree at Hamilton College and his law degree at Vanderbilt University School of Law, where he was honored as the 2004 Distinguished Alumnus. Purcell is now Counsel in the Nashville office of FrostBrownTodd LLC, and is an adjunct professor of Public Policy Studies at Vanderbilt University. He was the founding dean of the College of Public Service and Urban Affairs at Tennessee State University.
Purcell joined the Board and was elected Chair in December 2019.