Photo courtesy of Michael W. Bunch/Metro Photographer
MDHA was glad to work alongside the Civic Design Center, the Office of Mayor John Cooper, AT&T and others to organize a Second Avenue Gallery honoring Phil Ponder and the evolution of Second Avenue. A renowned artist, Ponder's art is replicated on the wall of the AT&T building, which was impacted by the blast on Dec. 25, 2020. Ponder was also a council member from 1985 to 1993, as well as planning commissioner for 12 years.
The Second Avenue Gallery, which was hosted by the Civic Design Center and entitled Healing the Heart of Downtown, kicked off with a reception on May 31 where Mayor John Cooper honored Ponder with a mayoral proclamation and President of AT&T Tennessee Joelle Phillips presented Ponder with a model rendition of the mural to honor his one-of-a-kind contribution to the rebuilding of Second Avenue.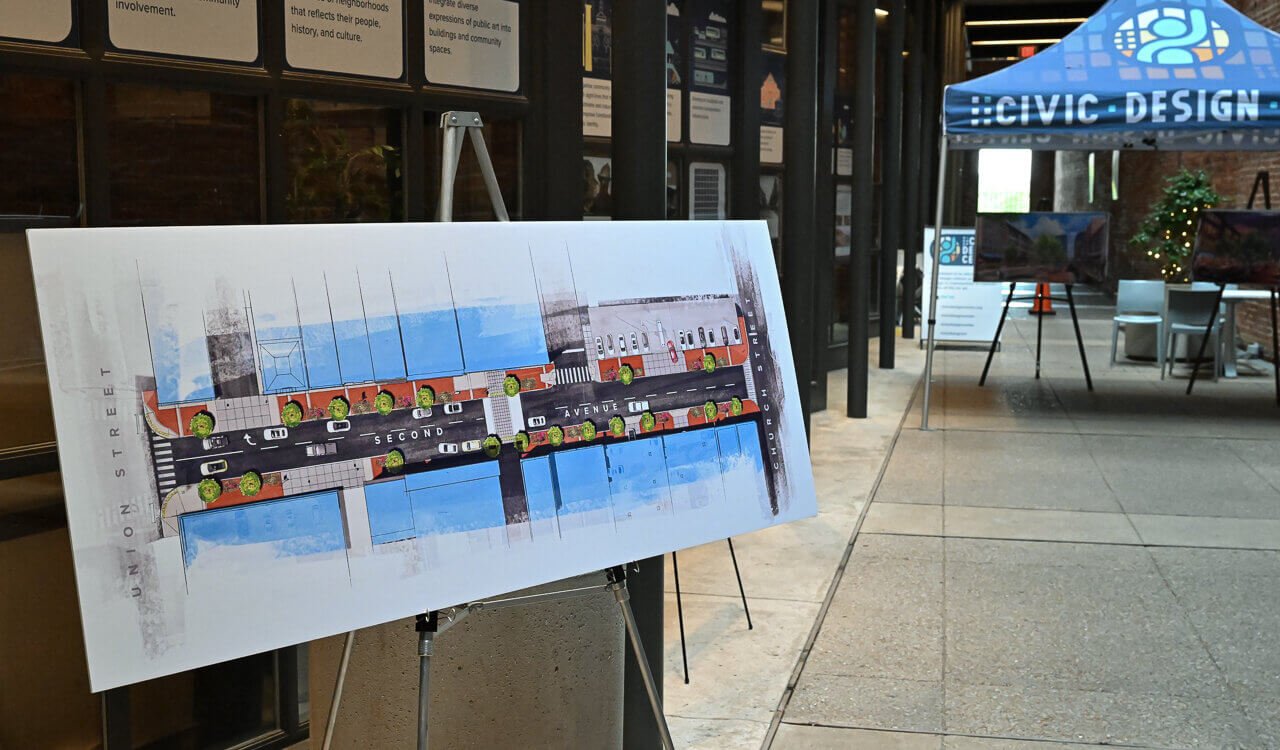 "We could not be more excited about this project," said Phillips. "Not only is this a magnificent work of art, but it honors the history of Second Avenue and carries that heritage into the future."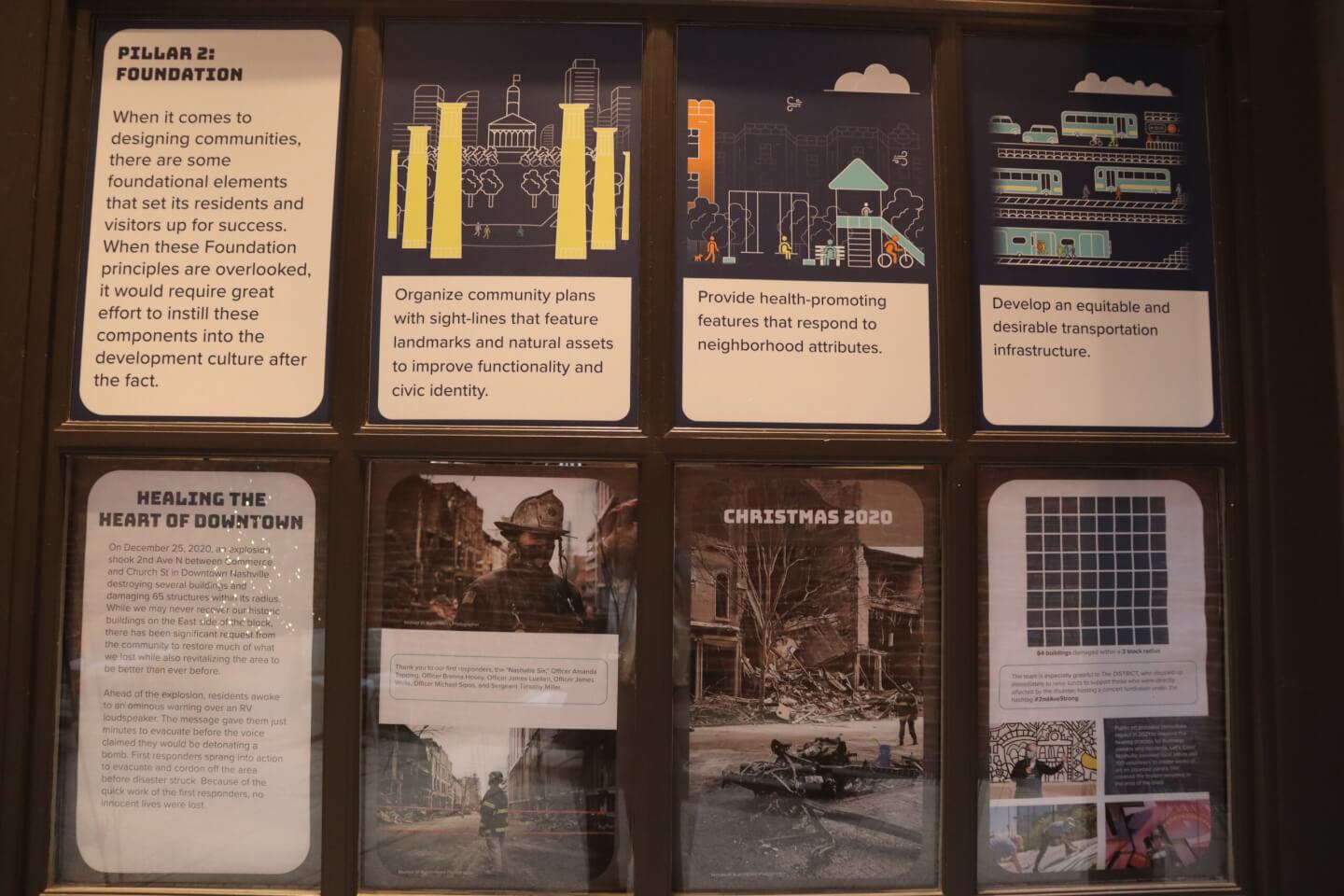 The mural is the largest Phil Ponder art piece in the world and will be a beautiful backdrop to the activated streetscape with the retail offerings, kiosks and outdoor dining that are part of the Second Avenue Rebuild.