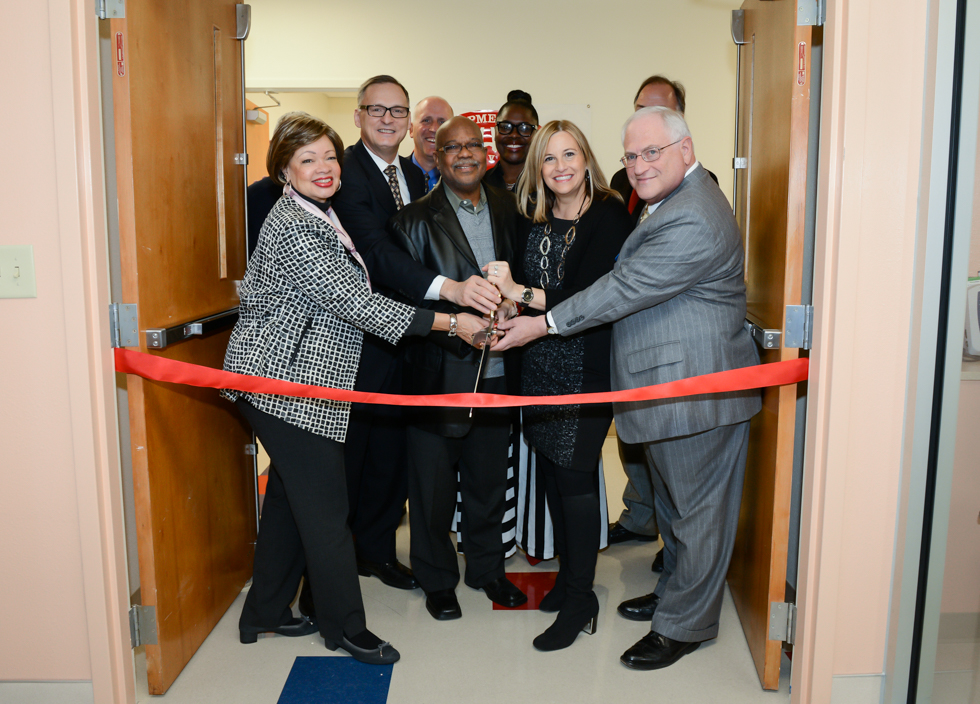 Mayor Megan Barry and representatives from the U.S. Housing and Urban Development (HUD) joined MDHA and Sanderling Renal Services for a ribbon cutting ceremony Thursday morning on the Sanderling Dialysis Clinic. This innovative and collaborative public-private partnership will improve the quality of life for MDHA residents through health care and career opportunities.
"To our knowledge, this dialysis clinic is the first of its kind in public housing and is a brilliant example of using public housing as a catalyst to improve the quality of life for the surrounding area," said Sernorma Mitchell, HUD Nashville field office director. "HUD commends MDHA and its stakeholders for finding new and creative ways to leverage their public housing properties to be change agents in the community."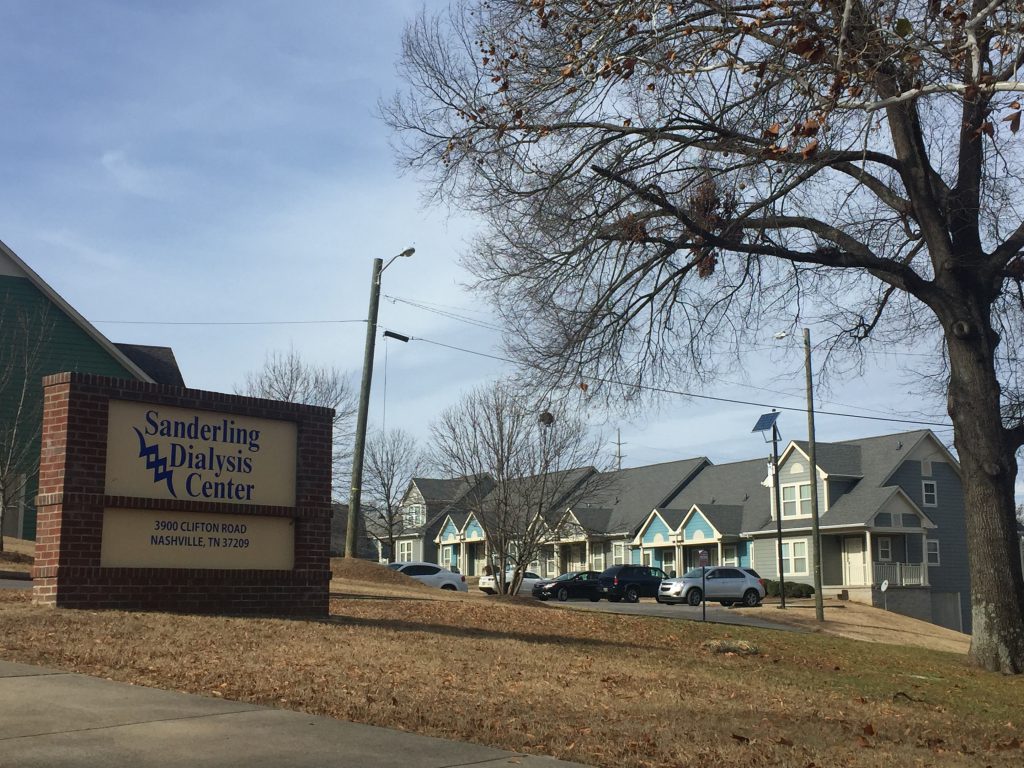 Located in the Atchison Community Center at Historic Preston Taylor Apartments, an MDHA-managed public housing community at 3900 Clifton Road, the Sanderling Dialysis Clinic will offer public housing residents and nearby neighbors on-site health care services, job training and employment. Together, MDHA and Sanderling estimate the clinic will create around 100 new jobs for MDHA residents over the next few years. Four MDHA residents have already been hired as dialysis technician trainees.  
"The collaboration and innovation that have gone into this project are going to mean a lot to the residents of Historic Preston Taylor Apartments and other MDHA properties," said Mayor Megan Barry. "This private-public partnership will create easier access to health care, better health and new jobs. Thank you to MDHA and Sanderling Renal Services for coming together to make this happen."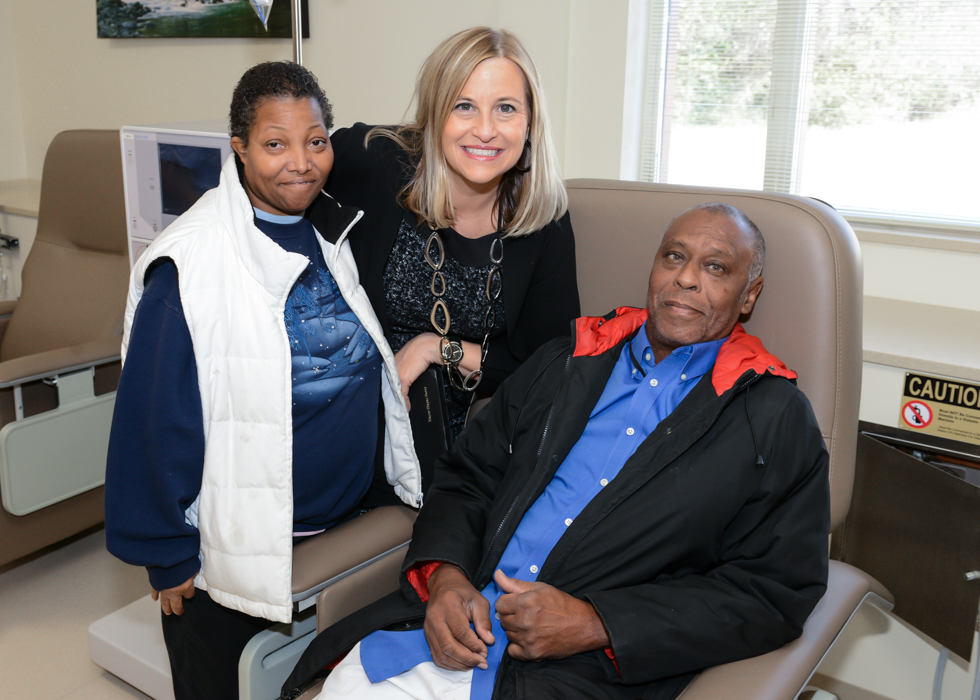 The idea to open a dialysis clinic came in 2014 when MDHA Executive Director Jim Harbison stopped by our Parthenon Towers property at 5:40 a.m. and witnessed around 10 residents leaving for Murfreesboro for dialysis treatment.
 "These residents went to treatment three days a week, and were gone for 14 hours a day," said Harbison. "By partnering with Sanderling Renal Services, we can now offer the same service near their home, and we've cut their time away from home in half."  
MDHA and Sanderling Renal Services plan to launch a home dialysis program in 2017.
"One of our main objectives is to provide excellent treatment and remove any barriers for our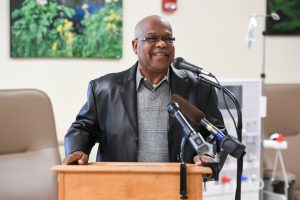 patients," said Dr. Jerome Tannenbaum. "Instead of making patients come to us, we will go to them."
 MDHA resident Emilio Hughes has been receiving dialysis treatments since 2010. Over the years, he's gone to several different clinics because it was often difficult to find an open chair. Now he receives all of his treatments at Sanderling Dialysis Clinic.
 "What's amazing to me is that the agency that provides me secure housing is now providing me with convenient and secure health care," said Hughes. "And I can't wait for the home dialysis program to begin."