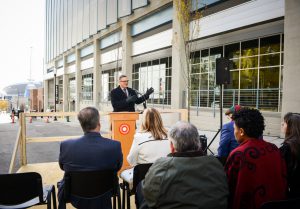 Nashville Mayor Megan Barry and other elected officials joined MDHA Executive Director Jim Harbison for a ribbon cutting ceremony Thursday morning on a garage to help meet Nashville's growing need for downtown parking. 
"5th Avenue of the Arts is fast becoming a premier destination in the Downtown neighborhood, and having more parking will improve the experience for residents, workers and visitors alike," said Mayor Megan Barry.
The 12-story complex, known as the 5th Ave. of the Arts Parking Garage, features 1,010 parking spaces and replaces a surface parking lot at Fifth Ave. North and Church St. SP+ Parking is managing the garage for MDHA.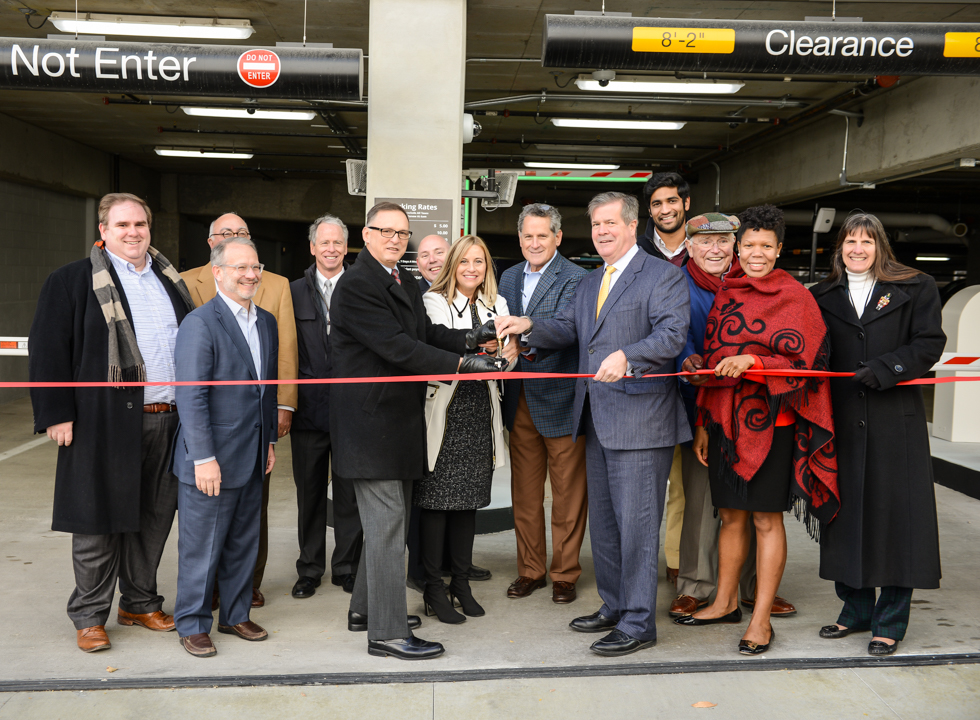 Joining Barry and Harbison for a ceremonial ribbon cutting were Former Mayor Karl Dean, Vice Mayor David Briley, Council Lady At-Large Erica Gilmore, Councilmembers Burkley Allen and Jeremy Elrod, MDHA Board Chairman Ralph Mosley, R.C. Mathews Contractor President Walker Mathews, R.C. Mathews Contractor Project Manager Kabir Sandhu, EOA Architects Partner Gary Everton, SP+ Parking Regional Manager Tim Dougan, and Developer Tony Giarratana.  
The complex also includes 8,000 square feet of retail space. MDHA is hopeful the space will be leased sometime in 2017.
"This public project, while privately funded, ultimately will benefit our visitors to our downtown, working professionals and our urban residents," said Harbison. "I look forward to the next phase of this process, which is welcoming our new retail tenant or tenants."
R.C. Mathews Contractor handled the construction of the project with design by EOA Architects.