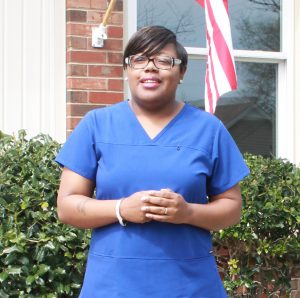 When Natasha Baker moved into Parkway Terrace in 2009, she was a single mother working as a medical assistant. While home ownership was her ultimate goal, she knew she had to take care of a few things first.
"I had to get my finances in order," said Baker. "I had a car loan, a student loan and credit card debt."
MDHA Social Services Coordinator Deborah Prowell recommended Baker for a financial literacy program by Christian Community Services, Inc. (CCSI). Prowell also enrolled her in MDHA's Resident Opportunities and Self-Sufficiency (ROSS) and Family Self-Sufficiency (FSS) programs.
After completing three programs, paying off her debt and earning a medical assistant certification, Prowell encouraged Baker to apply for Habitat.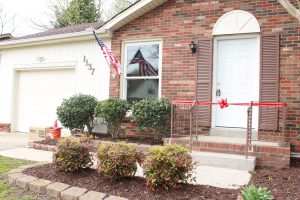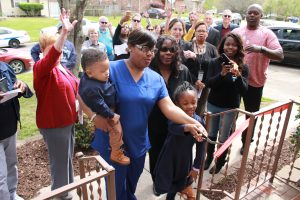 "I still didn't think I could afford a home, but Habitat was a great option."
In April, all of Baker's hard work paid off when she got the keys to her Habitat home.
"I can't believe it," she said. "It makes me feel good knowing how hard I worked to get here."
So what's her favorite thing about her home?
"I know this sounds crazy, but pulling up in my own driveway makes me feel so special," she said. "I don't have to worry about finding a parking space near my home anymore."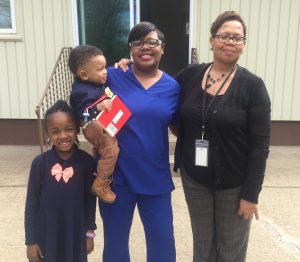 Baker said she had no idea how much her life would change in seven years, but she's grateful for the people who helped her along the way.
"I love Deborah. She always encouraged me to achieve my goals."
For more information regarding Habitat home ownership, visit www.habitatnashville.org/ownership.