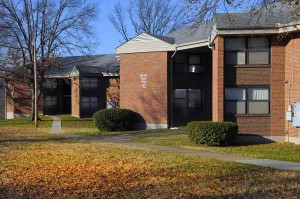 ** Due to an overwhelming interest in the public housing waiting list, the opening date has been pushed back a week to noon Wednesday, April 6 and continuing through 3 p.m. Monday, April 18, 2016.
MDHA will open its waiting list for one through five bedroom units at its eight traditional family properties on a first-come, first-served basis beginning at noon Wednesday, April 6, 2016.
Applications for the waiting list will be accepted online only at www.nashville-mdha.org from noon Wednesday, April 6 until 3 p.m. Monday, April 18, 2016. The application is simple and takes less than three minutes fill out. A valid email address is required, and participants will be notified immediately by email that their applications have been received.
Applicants will now have the option to choose where they want to live from any of the eight traditional family properties. They are Andrew Jackson Courts, Cayce Place, Cheatham Place, Cumberland View, Edgehill Apartments, Napier Place, Neighborhood Housing and Sudekum Apartments. Anyone currently on a waiting list for any of these properties will need to reapply.
For applicants who need assistance with the online application, MDHA staff will be available from noon to 3 p.m. Wednesday, April 6, 8 a.m. to 3 p.m. Thursday, April 7 and 8 a.m. to 3 p.m. Friday, April 8 at the Randee Rogers Training Center, located at 1419 Rosa L. Parks Boulevard.
MDHA does not discriminate on the basis of race, sex, color, national origin, age, religion, disability, familial status or any other legally protected status in admission to, access to, or participation in its programs, services or activities. For assistance with language interpretation, call 615-252-8469 or 615-252-8462. For other accommodation or service such as TDD, please call 615-252-8599.