09 Jun

Pauline Hunter: My Home. My Heaven.

Home. It means something different to everyone. Through the My Home campaign, the Metropolitan Development and Housing Agency (MDHA) aims to highlight residents and individuals who benefit from MDHA programs and what their home means to them.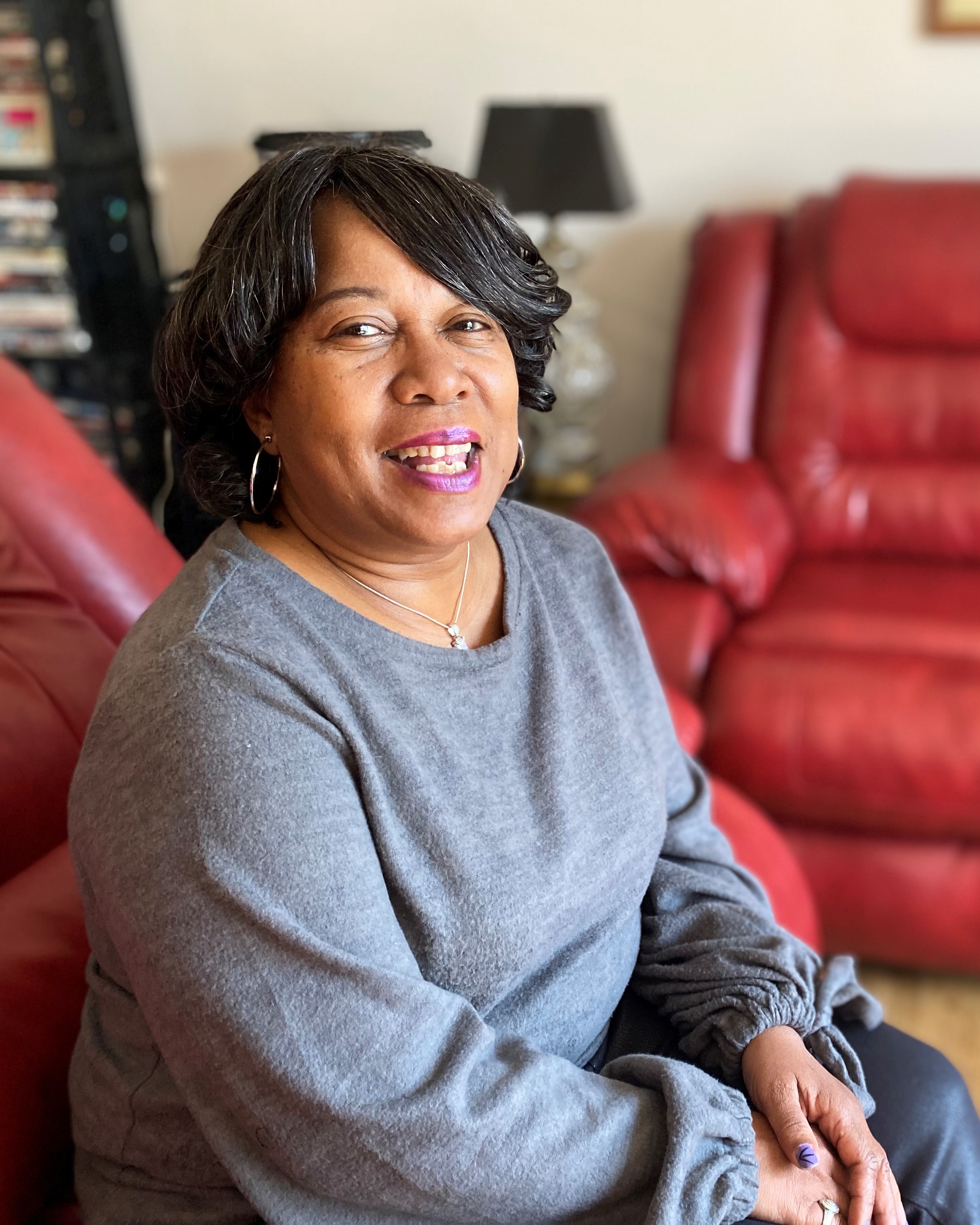 Pauline Hunter is moving on up in the world – literally and figuratively.
"From the backseat of my car to the penthouse!" Hunter said referencing her apartment at MDHA's Barrett Manor. It is here that she sits on a red leather couch facing a window that provides a stunning view of the downtown Nashville skyline.
Hunter's life seemed to come crashing down all at once. At one point, she owned a house. But, she says an abusive relationship left her injured in 2011. She left the house – and everything else she knew – behind. For two years, she lived in-between a homeless shelter and her truck.
"I was empty then and lost," Hunter said. "I did not think there was any hope."
Hunter applied for MDHA's Cayce Place waiting list and moved to the property in 2013. Before long, she noticed the new construction taking place on the property and wanted to know how she could have an apartment of her own at the complex that would be named Barrett Manor.
"When I found out about the apartments, I wanted to know right away how I could get on the list," she said. "I was ready for something new."
Barrett Manor is a four-story, 70 one-bedroom unit development built on vacant land at Cayce Place. It was the first new addition of public housing to Nashville in 18 years and the first new residential building for Envision Cayce. A mixed-income, mixed-use community, the Envision Cayce Master Plan calls for more than 2,000 units and ensures a one-for-one replacement of existing affordable units, while adding new affordable, workforce and market-rate housing.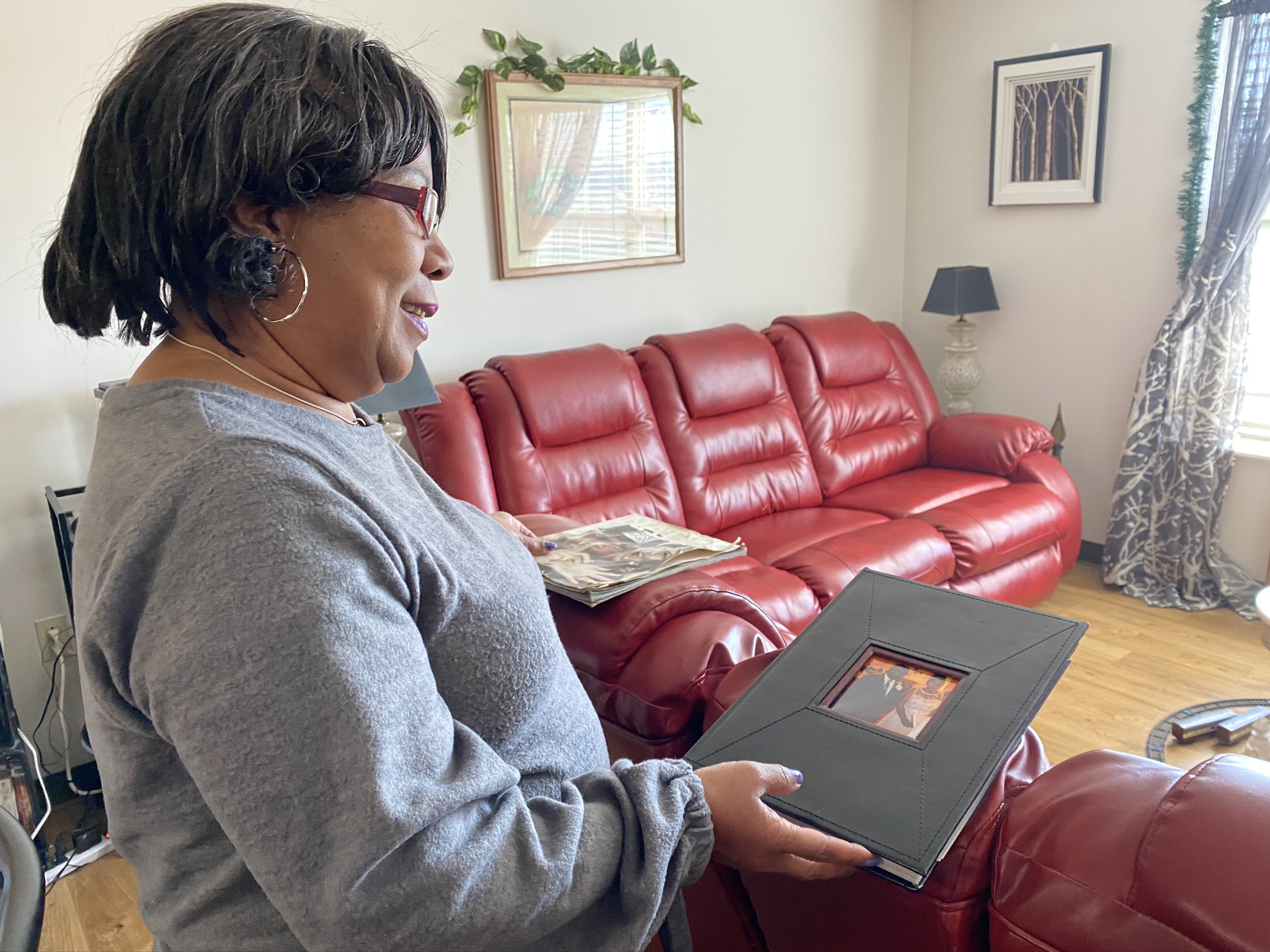 On June 14, 2017, Hunter was among the crowd of Cayce Place residents, local officials and other stakeholders who attended the ribbon cutting for the new development. She moved into her apartment just a few months later.
Not long after moving to her new apartment at Barrett Manor, Hunter got a new job through which she met the man who would become her husband. The two married on July 4, 2019. Through her husband, she started going to church where she joined the choir and found a community among other congregants. Hunter was also able to buy a car in March 2018 after having no transportation for two years.
"It's been like I'm dreaming," she said. "I don't want to wake up!"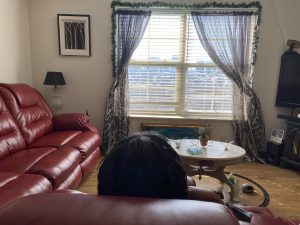 Hunter said that her new apartment was the motivation she needed to change her perspective and get her life back on track.
"Before, there was nothing this beautiful or spectacular to motivate me," she said, looking around her apartment and to the view outside her window. "It changed my whole mindset."
In hindsight, Hunter said her journey leading up to her home in Barrett Manor seemed to correlate directly with the quality of her life emotionally and mentally. She compares it to a place she learns about at church on Sundays.
"It's my heaven," she said. "I won't complain. God has been good to me."